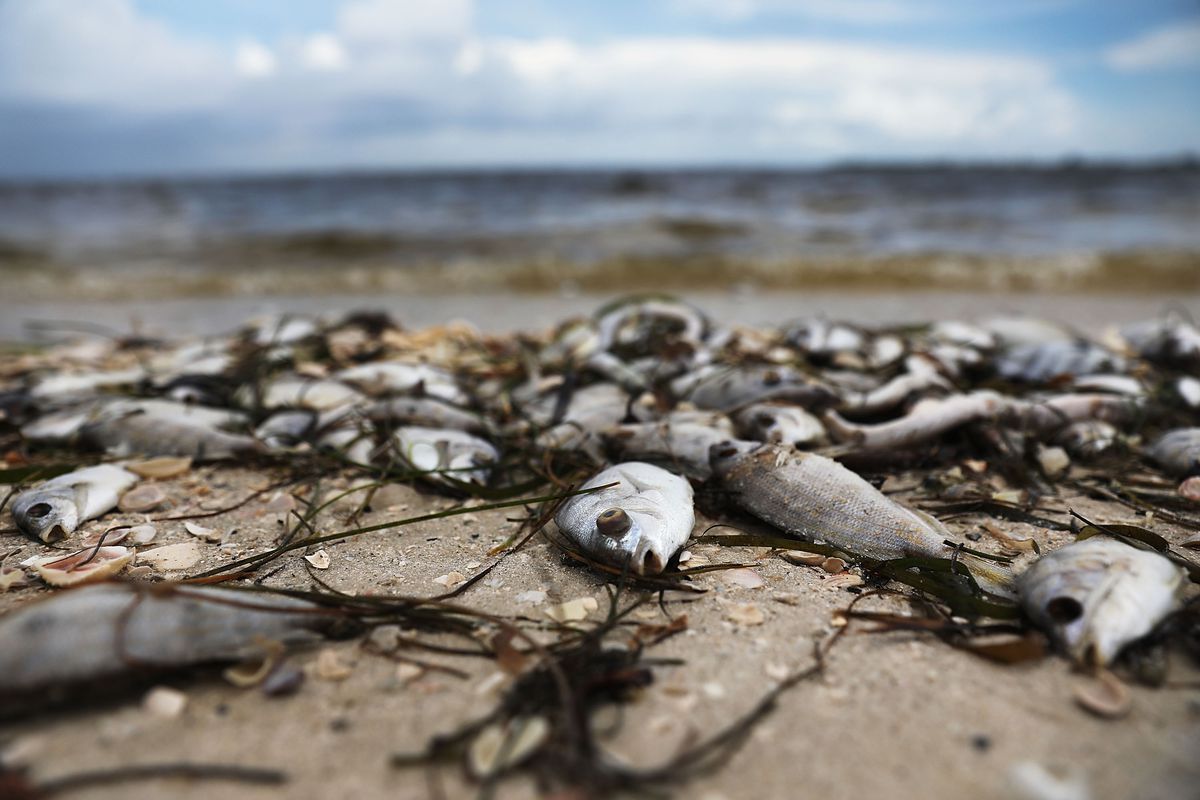 Pinellas County beach businesses reported 50 temporary layoffs and nine permanent layoffs associated with loss of business due to red tide.
Forty-nine businesses self-reported losses totaling more than $1.5 million. Businesses reported losses through the Florida Damage Assessment program providing relief to businesses affected.
Red tide continues to plague almost all of Pinellas County's Gulf beaches, with conditions improving or worsening based on wind and weather patterns.
Businesses affected have several other relief options including interest-free loans through the Florida Emergency Bridge Loan assistance program. Applications for loans up to $50,000 will be taken until Dec. 3. Businesses with two to 100 employees are eligible. Businesses have 180 days to repay the loans.
The Small Business Administration Business Recovery Center in Pinellas County is open at the St. Petersburg College EpiCenter in Clearwater. There, businesses can review options for recovery assistance or to apply for low-interest working capital loans with terms up to 30 years. Businesses have until next June to apply for those loans.
As of Wednesday the John's Pass Seafood and Music Festival will take place as scheduled Thursday-Sunday. All of Pinellas County's beaches remain open.
The county monitors water quality Mondays, Wednesdays, Fridays and Saturdays.
Visit St. Pete Clearwater keeps a running list of beach conditions. The county's tourism arm shows several beaches with normal conditions with the more severe impacts of red tide affecting mid and south county beaches.
Here are the most up-to-date beach conditions, listed from north to south:
— Fred Howard Park (updated 7:45 a.m. 10-24) – Normal conditions
— Honeymoon Island State Park (updated 8 a.m. 10-24) – Normal conditions
— Caladesi Island State Park (updated 8 a.m. 10-24) – Normal conditions
— Clearwater Beach, Pier 60 (updated 8:30 a.m. 10-24) – Normal conditions
— Sand Key Park, (updated 8 a.m. 10-24) – Normal conditions
— Belleair Beach, 305 Gulf Blvd. (updated 8:50 a.m. 10-24) – Normal conditions
— Belleair Shores, 1401 Gulf Blvd. (updated 8:35 a.m. 10-24) – Normal conditions
— Indian Shores, 19418 Gulf Blvd. (updated 8:48 a.m. 10-24) – Dark water, mild odor, mild respiration irritation
— Indian Rocks Beach, 708 Gulf Blvd. (updated 9:15 a.m. 10-24) – Normal conditions
— North Redington Beach, (updated 8:23 a.m. 10-24) – Dark water, strong odor, strong respiration irritation
— Redington Beach, La Contessa Pier (updated 8:10 a.m. 10-24) – Dark water, strong odor, strong respiration irritation
— Redington Shores, 18200 Gulf Blvd. (updated 8:34 a.m. 10-24) – Dark water, strong odor, strong respiration irritation
— Madeira Beach, 15208 Gulf Blvd. (updated 7:55 a.m. 10-24) – Slightly discolored water, mild odor, mild respiration irritation
— Treasure Island, South of John's Pass Bridge (updated 8 a.m. 10-24) – Dark water, mild odor, slight respiration irritation
— Sunset Beach (updated 9 a.m. 10-24) – Dark water, mild odor, slight respiration irritation
— St. Pete Beach, 70th Ave. (updated 8:13 a.m. 10-24) – Slightly discolored water, mild odor, mild respiration irritation
— Pass-A-Grille, 1st Ave. (updated 8:58 a.m. 10-24) – Lightly discolored water, mild odor, mild respiratory irritation
— Fort De Soto Park Bay side (updated 8 a.m. 10-24) – Normal conditions
— Fort De Soto Park Gulf side (updated 7:50 a.m. 10-24) – Normal conditions