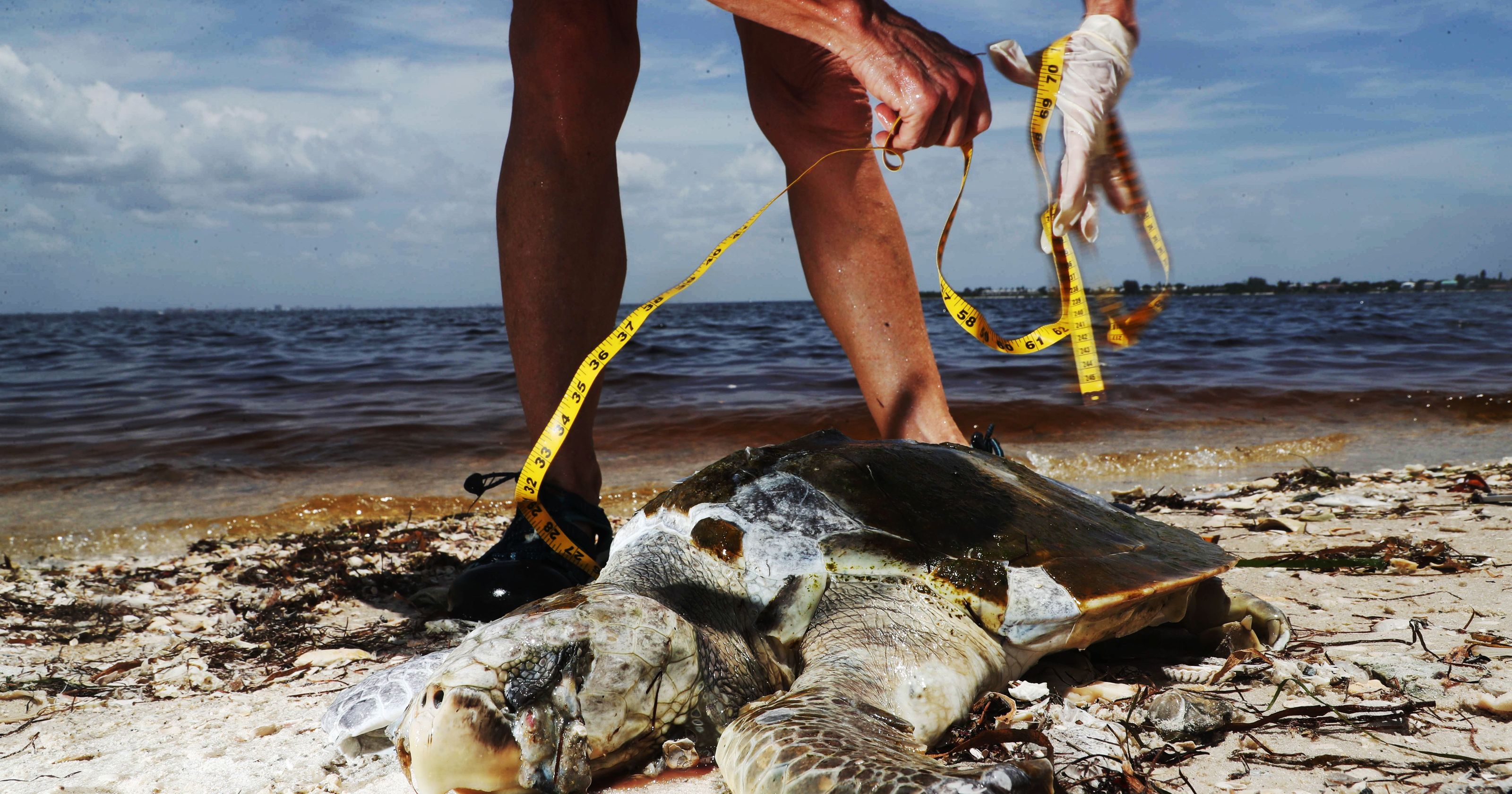 Local Republican candidates in state legislative races won't be showing up to a candidate forum Wednesday hosted by ReThinkEnergy Florida, the First Street Foundation, Oceana and the League of Women Voters.
The coalition of groups is hosting an environmental forum at the Unitarian Universalist Church in Clearwater Wednesday at 6 p.m. to discuss sea level rise, flood risk and red tide.
State Senate District 16 candidate Amanda Murphy, Senate District 24 candidate Lindsay Cross, House District 65 candidate Sally Laufer, House District 66 candidate Alex Heeren and House District 67 candidate Dawn Douglas, all Democrats, confirmed they would attend.
None of their opponents are planning to attend. Some did not respond to the invitation; others said they had scheduling conflicts, according to forum organizers. 
Of all the races, the environment has been the biggest issue in Cross's race against incumbent Jeff Brandes. Cross, an environmental scientist by trade, has been hammering down on Republican policies and deregulation she says contributes to polluted waters and is likely fueling this year's massive red tide bloom.
Brandes also did not attend a previous forum with the Disston Heights Neighborhood Association. He said he had a family conflict.
Murphy is running against former State Legislator Ed Hooper in what has become a heated campaign. A third-party group recently sent out a mailer calling Murphy a spoiled child with an image of a little girl crying.
The two are vying for the north Pinellas Senate seat vacated by former Senator Jack Latvala who resigned amid sexual misconduct allegations.
Laufer, Heeren and Douglas are running lower-profile races.
Laufer, a retired nurse, is running against incumbent Chris Sprowls who is in line to be Speaker of the House in 2021 if Republicans maintain control of the state's lower chamber.
Heeren, a former public school teacher, is running against Nick Diceglie who formerly served as chair of the Pinellas Republican Executive Committee.
Douglas is a former chair of the Pinellas Classroom Teacher Association's government relations committee. She's running against incumbent Chris Latvala.
Chris Hunter, the Democrat challenging Gus Bilirakis for his long-held Congressional 12 district in north Pinellas, is also scheduled to attend.
Pinellas County Commission candidate Amy Kedron will also attend. Her opponent, Republican Representative Kathleen Peters, will not.
Three Pinellas County School board candidates — Jeff Larson, Peggy O'Shea and Nicole Carr — will also attend, though it's not clear what they have to offer to a conversation about environmental policy short of mitigation efforts for coastal schools and other district property.
Environmental policy has become a linchpin issue this election, particularly in Pinellas County, because red tide continues to plague Florida's Gulf Coast. Democrats are blaming Republican policies for worsening the naturally-occurring phenomenon as well as failing to address negative environmental effects associated with climate change.
Republicans rail against those claims, pointing to several spending bills that fund red tide research and policies to clean up Lake Okeechobee, one of the state's most prominent polluting factors.