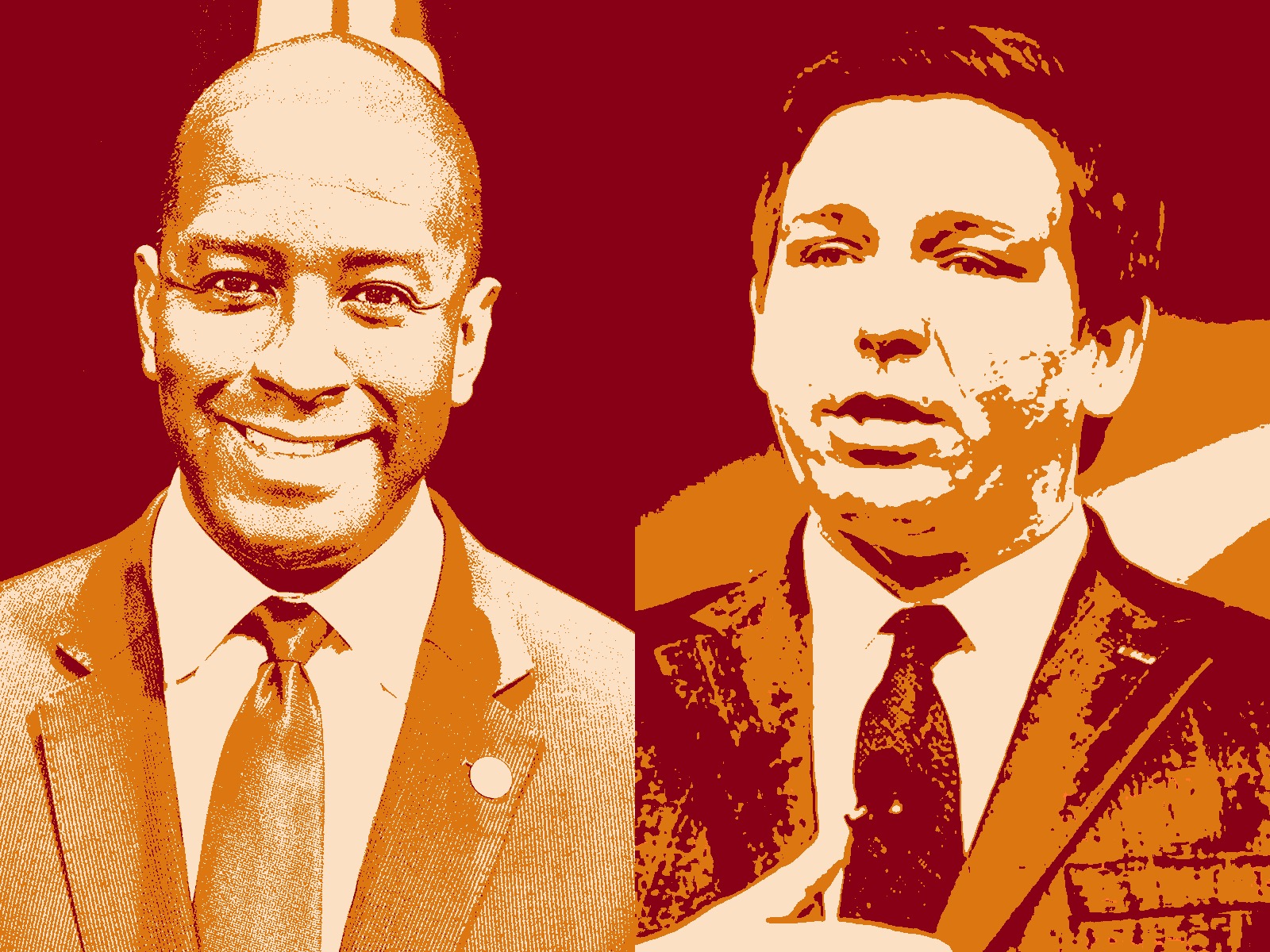 Democratic candidate for Governor Andrew Gillum is leading his Republican opponent Ron DeSantis by a 6-point margin, according to a Quinnipiac University Poll released on Tuesday.
Of the 1,161 likely voters surveyed, 52 percent said they'd vote for Gillum, the Tallahassee Mayor. Forty-two percent opted for DeSantis, a former congressman from Ponte Vedra Beach. Gillum's lead is outside the poll's 3.5 percent margin of error.
The live-interview poll randomly sampled more Republicans (35 percent) than Democrats (32 percent). Independent voters came in at 29 percent, while 4 percent of respondents did not indicate or did not know their affiliation.
Gillum's lead in the poll can be attributed to his favorability among black, Hispanic and independent Floridians. An overwhelming 99 percent of black voters surveyed broke for Gillum. Nearly 60 percent of women and Hispanic voters surveyed also went for Gillum. Across the large sample of independents, Gillum led DeSantis by 18 points.
Peter Brown, assistant director at the Quinnipiac University Poll, suggested DeSantis is suffering from anti-Donald Trump backlash. The President endorsed DeSantis early on — ahead of the Republican primary — and has continued to vouch for DeSantis' candidacy.
"The GOP has faced strong opposition from women and other anti-Trump voters," Brown said. "These defections have hurt GOP candidates around the country and made it difficult to attract the numbers of independent voters that are often major players in successful campaigns."
Brown also noted that Gillum "is on the plus side of a 50-47 percent split among white women."
Early voting is underway in some parts of the state, and vote-by-mail ballots have been pouring in since earlier this month. But the poll, conducted from Oct. 17 – 21, did not ask respondents whether they've already cast a ballot.
Party voters were more faithful to Gillum, who found support in 96 percent of the Democrats surveyed, than DeSantis, who captured 89 percent of Republicans.
Another metric recorded in the poll suggests there isn't much wiggle room ahead of the Nov. 6 election; just 2 percent of respondents were undecided, while only 4 percent said they could change their minds ahead of Election Day.
The poll mirrors some other surveys conducted over the weekend. One, from Tom Eldon's SEA Polling & Strategic Design, found Gillum up 48-42 percent over his Republican rival. A CNN poll gave the Democrat a 12-point lead on Sunday.
But a Monday survey from St. Pete Polls put the race almost even, giving Gillum a razor-thin, 1-point lead over DeSantis. An internal poll released by the DeSantis campaign on Sunday showed the Republican with a 2-point lead over Gillum.
Last updated on October 23, 2018