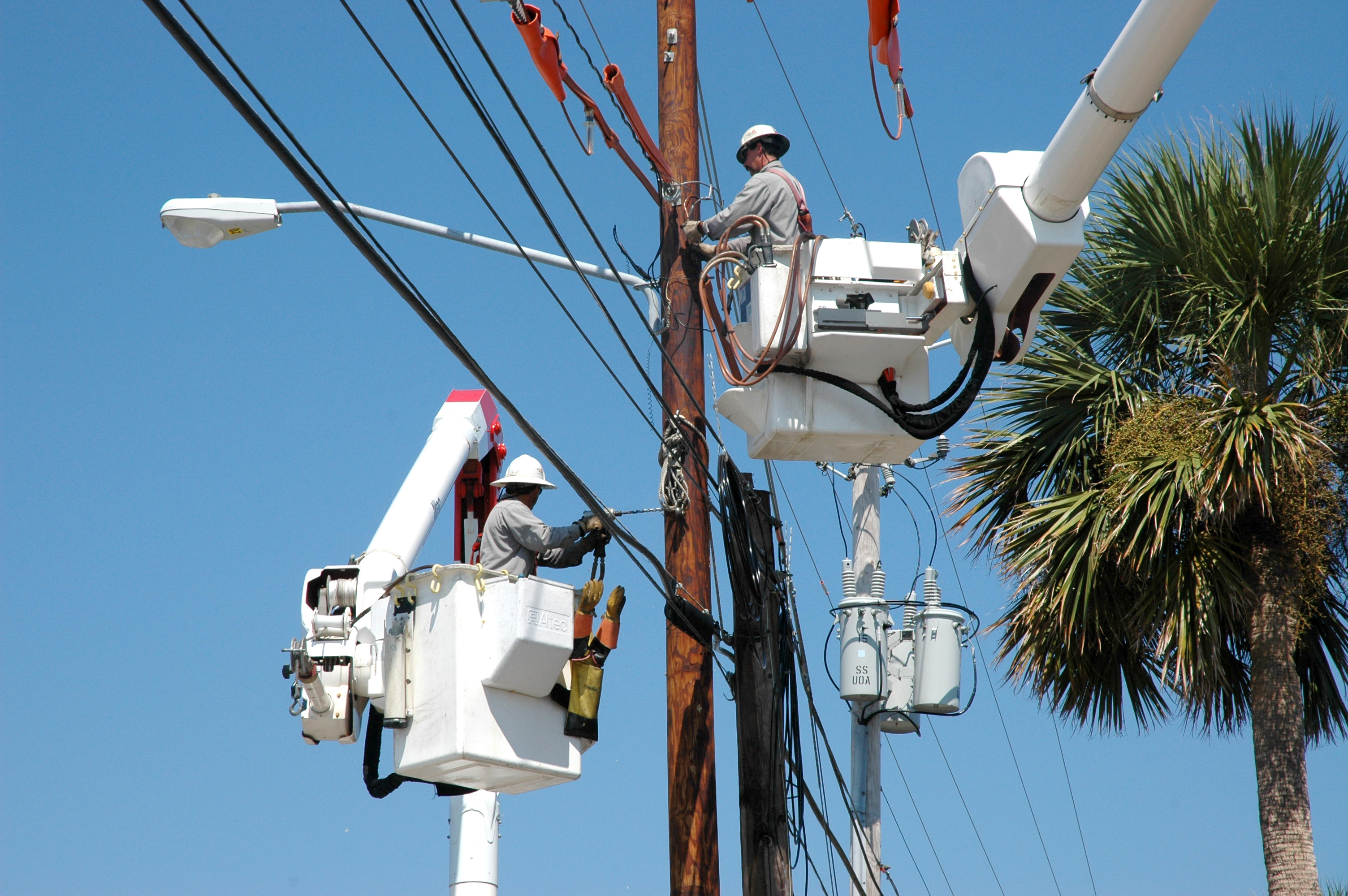 There's light at the end of the tunnel for the thousands of utility workers who have pitched in on Gulf Power's efforts to get service restored in the Florida Panhandle, but for the many homes and businesses destroyed by Hurricane Michael fixing the grid won't fix the problem.
Michael left hundreds of thousands without power when it tore through Northwest Florida on Oct. 10, including more than 125,000 Gulf Power customers.
After two weeks of around-the-clock work by Gulf Power employees and thousands of linemen and support personnel from around the state and country, there are only a couple pockets of Bay County that still in the dark.
Gulf Power is still on track to get more than 95 percent of its customers in the western Panama City area back online by 11:59 p.m. Tuesday. The final batch of ratepayers — those living in and around Callaway, Springfield and Parker — will have their lights back on by 11:59 p.m. Wednesday.
But even after the final downed power poll is replaced and the final switch is flipped, thousands will still be feeling the devastation brought about by the Category 4 storm.
"This is a long path to recovery. We have more than 200 of our own teammates who live and work in the areas hardest hit by Hurricane Michael, so they know firsthand the challenges our customers are facing," said Sandy Sims, Gulf Power's Eastern District general manager, which includes Bay County.
"This is our home, and our commitment to rebuilding and recovering extends beyond the electric system. With many of our customers no longer able to safely receive power due to significant damage, the need is great."
To help aid those pummeled by the storm, the Gulf Power Foundation has pledged to contribute $200,000 to disaster relief efforts. The Red Cross of Northwest Florida will receive half of that money to continue its mission in Bay, Washington, Jackson and Holmes counties. The other half will be deposited into the United Way of Northwest Florida's Hurricane Michael Relief and Disaster Fund.
"Our community has inspired us. Our storm restoration team has been overwhelmed by the support, appreciation and encouragement they have felt in every neighborhood, even where hurricane damage is the most devastating." Sims continued. "It's our privilege to be part of this purposeful work of recovery, and right now, we have no greater purpose than helping to restore light and hope for this community."
The Gulf Power Foundation is one of many organizations that have pledged significant resources to Hurricane Michael relief and recovery efforts.
While Gulf Power was focused on its core responsibility of getting the power back on, the Walt Disney Company, the St. Joe Company Foundation, Trulieve and UnitedHealth Group each announced major contributions to aid disaster recovery programs.
In addition to killing more than three dozen people, including 29 Floridians, CoreLogic estimates Michael caused $2.5 to $4 billion in damage to residential and commercial properties in the Sunshine State.
The storm, the strongest hurricane ever recorded in the Panhandle region, also caused catastrophic damage to Tyndall Air Force Base, with every building on the nearly 15-square-mile installation sustaining damage or being completely destroyed.
A map of Gulf Power's projected restoration times is below.