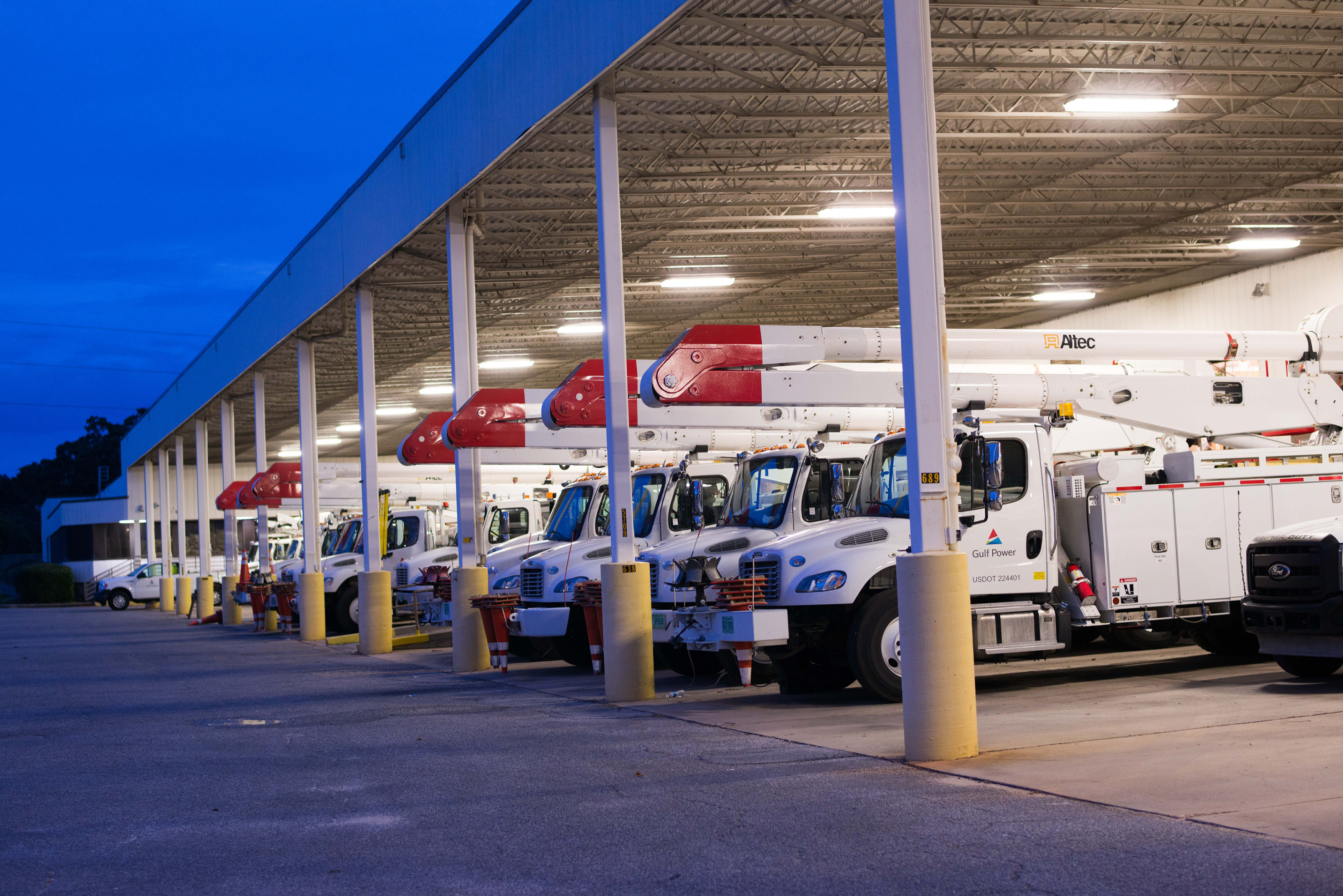 Gulf Power has beaten its estimate for returning electric power to 95 percent of its customers in the Hurricane Michael disaster zone by about 30 hours, the company announced Wednesday.
That required rebuilding "a significant portion" of its grid in Bay County, where the company serves 103,000 customers, including more than 6,800 distribution poles. Following the storm, Gulf Power set a midnight Wednesday deadline.
"This is a major milestone. It was important for us to quickly mobilize the resources needed to rebuild our energy system and restore power for our Gulf Power customers for this critical first step in recovery for the entire community," said Stan Connally, the company's chairman, president and CEO, in a written statement.
He added: "However, the work is just beginning for many, with thousands of Gulf Power customers unable to safely reconnect."
Gulf Power is responsible for getting power into customers' meter box. Any other equipment at homes or businesses is the customers' responsibility, and they'll need to hire licensed electricians to undertake that work. (Details here.) Between 15,000 and 20,000 customers are in that position.
Many repair crew members from 16 states and Canada were headed home, but more than 1,000 transmission, distribution, tree-trimmer, and damage-assessment crew members remain on the job.
"We are keeping a team of approximately 10 times the number of crew members than normally work the four-county area affected by Hurricane Michael to ensure we can serve our customers as quickly and safely as possible," Connally said.
"It is our mission to assist in accelerating the recovery of these communities because this is our home and we are here to stay. This was an unprecedented storm, and our unprecedented response will continue."
__
A status map is here.