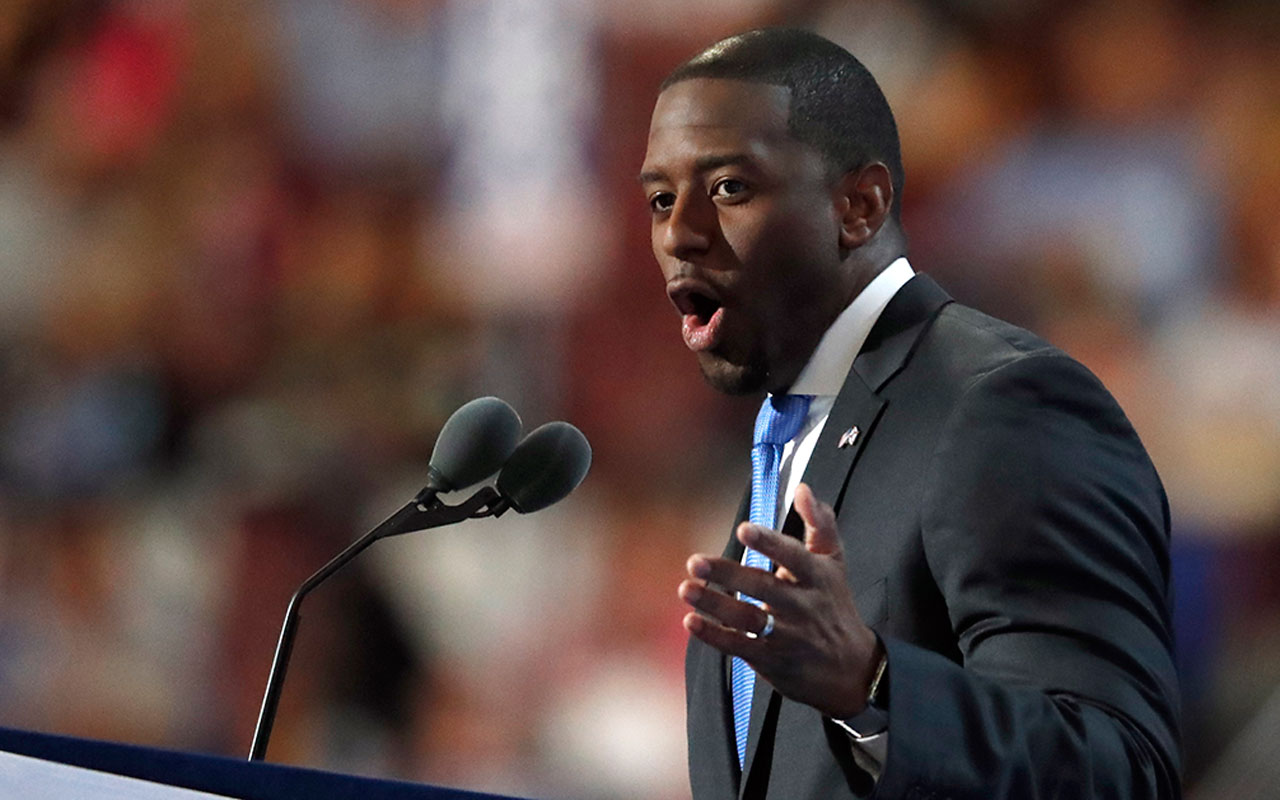 With less than two weeks until Election Day, the team behind Democratic gubernatorial candidate Andrew Gillum is again pointing to anecdotal evidence that suggests the candidate's populist appeal will help him prevail.
On Wednesday, Gillum's campaign announced more than 100,000 individuals have given to his bid, launched in early 2017. Crossing that threshold, from the campaign's perspective, is indicative that there's more support for the Tallahassee Mayor than there has been for Democratic candidates in elections past.
The donor milestone also follows former Vice President Joe Biden's trio of rallies in the Sunshine State. In Tampa and Jacksonville, rallies where Gillum joined Biden, thousand-plus crowds showed up.
That's "a signal that Floridians are not only ready for change, but excited about Mayor Gillum and his vision for Florida," Gillum campaign spokesperson Johanna Cervone said.
The number of contributors doesn't translate to the number of votes a candidate receives, nor the amount of money raised. But a high number of individual donors reinforces the idea that a 'grassroots' campaign has traction.
For Gillum, who was considered a longshot candidate during the five-way Democratic primary and is running in a swing state that's elected Republican Governors for the past 20 years, it's a harbinger that he'll emerge victorious over Republican Ron DeSantis on Nov. 6.
DeSantis, who in total has raised $10 million more than Gillum, certainly isn't lagging in the cash race. But his fundraising lead likely stems from the number of deep-pocketed donors backing his campaign. Friends of Ron DeSantis, the candidate's committee, has recorded nearly 550 contributions totaling $10,000 or more. In Gillum's committee, Forward Florida, a little less than 250 $10,000-plus donations have been recorded.
In their respective campaign accounts, where donors are limited to a maximum aggregate contribution of $3,000 for each election, Gillum has outraised DeSantis.
Florida Politics has reached out to the DeSantis campaign to see whether it is tracking the number of donors contributing to the campaign.