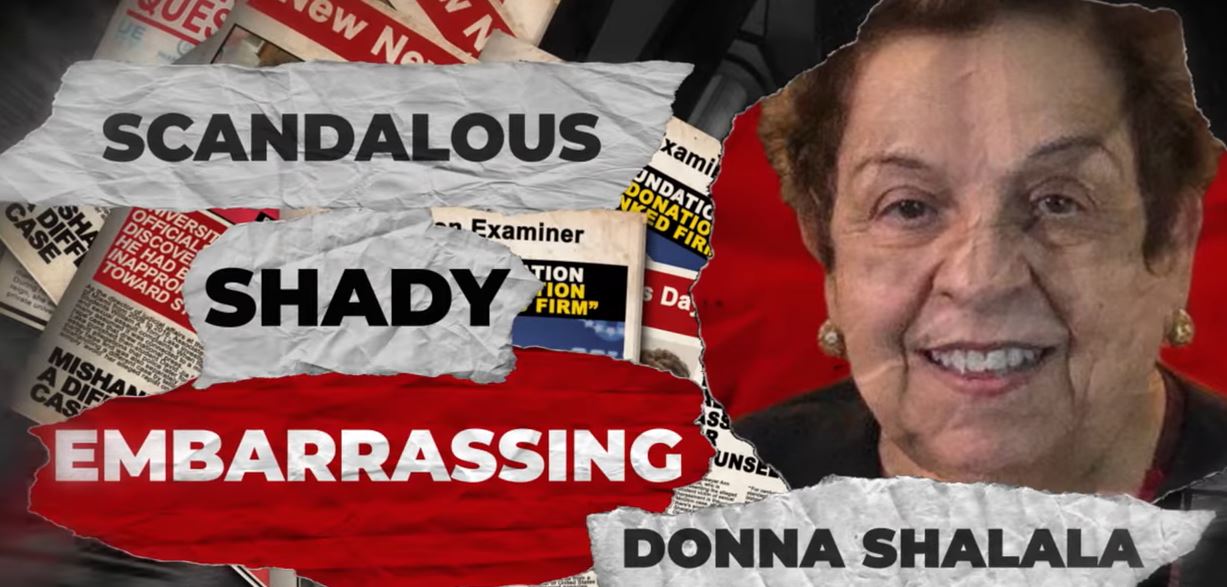 A new ad from the National Republican Congressional Committee (NRCC) is going after Democrat Donna Shalala, attempting to label her as a scandal-ridden candidate.
Shalala is competing against Republican nominee Maria Elvira Salazar in Florida's 27th Congressional District.
The NRCC works to elect Republicans to the U.S. House. The organization has named Salazar to its "Young Guns" program, which qualifies the candidate for support from the group.
The new ad, titled "Shalala's Story," attempts to hit Shalala over several episodes which occurred under her leadership at various organizations.
"Scandal is Donna Shalala's story, and it's what you expect when she's in charge," the ad's narrator begins.
"While Shalala was president of the (University of Miami), illegal fundraising led to widespread sanctions. She was accused of mishandling rape cases on campus. Shalala hired a rape investigator who was found to be indecent with students.
"And in the Clinton Foundation, it happened again, headline after headline of cover-ups and wrongdoing. Donna Shalala: scandalous, shady, embarrassing."
Mike Hernandez, a Shalala spokesperson, dismissed the ad's claims in a statement for Florida Politics.
"The NRCC is using typical (Donald) Trump tactics of digging through discredited information and placing it in an ad," Hernandez wrote. "It's money down the drain."
Shalala has previously been his on the sanctions suffered by UM in a previous ad from American Opportunity PAC. Nevin Shapiro, a booster for the university, was found to have routinely provided impermissible benefits to athletes, leading to sanctions handed down by the NCAA.
While Shalala was not found to be involved in the scheme, she did accept a $50,000 check from Shapiro at a fundraising event.
The Democrat also faced criticism during the primary over her handling of sexual assault allegations at the University of Miami. In 2014, two football players were accused of raping a 17-year-old student at a dorm on campus. That victim alleged the university failed to properly protect her, despite Shalala saying she "reassured [the victim] of our full support."
The Miami New Times also reported that the UM associate dean tasked with investigating sexual assault complaints was eventually fired for hitting on students.
As for the Clinton Foundation allegations, the ad is referring to a 2015 report by the Washington Examiner, detailing whether the U.S. government would allow the charity to receive a donation from an oil company tied to Iran. Shalala was heading the foundation at the time.
Iran was also facing heavy sanctions to attempt to control its nuclear program when the request occurred. But there is no record the donation was ever made.