State Rep. Mike Miller and Maria Elvira Salazar have been named "Young Guns" by the National Republican Congressional Committee, qualifying them for the committee's highest level of Young Guns campaign support for their runs for Congress in Florida.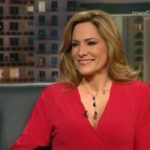 Miller, of Winter Park, is running in Florida's 7th Congressional District against Democratic U.S. Rep. Stephanie Murphy of Winter Park.
Salazar, of Coral Gables, is the Republican nominee for the open seat in Florida's 27th Congressional District. She's facing Democrat Donna Shalala of Miami this fall.
Miller and Salazar are among 12 candidates nationwide that the NRCC added for its Young Guns program in this latest move. The NRCC now has 23 Young Gun candidates identified for the 2018 election.
"We have no shortage of compelling candidates in our Young Guns program," NRCC Chairman Steve Stivers stated in a news release. "I'm thrilled to support this impressive, diverse group and look forward to welcoming them to Congress, where we can continue working to protect our communities and ease Americans' cost of living."