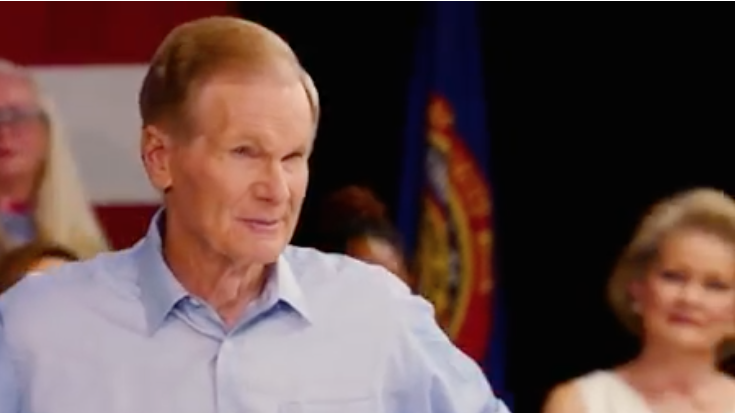 The Miami Herald, the Tampa Bay Times, the Sun Sentinel of South Florida, the Palm Beach Post, and the Orlando Sentinel all have endorsed the re-election of Democratic U.S. Sen. Bill Nelson, and his campaign wants to make sure voters know that.
In an era when newspaper readership and influence are declining and newspapers' credibility has been under harsh attack by President Donald Trump and some other conservatives, Nelson's campaign launched a new 30-second TV commercial Wednesday displaying an overwhelming endorsement of him by the state's top newspapers.
Nelson is being challenged in the Nov. 6 election by Republican Gov. Rick Scott.
"Newspapers across Florida endorse Bill Nelson," a narrator begins. Then the ad simply quotes several lines of praise from the newspapers' endorsement editorials, as text appears on the screen:
"A champion of health care, education, Florida's environment and tourism-driven economy," the ad quotes from the Herald; "An effective voice for protecting the Everglades and space exploration," and "Florida's most vigilant guardian of our precious coasts," from the Times; "Nelson's moderation perfectly reflects his state," from the Sun Sentinel; "A senator for all Floridians," from the Post; and "Steady, reliable Bill Nelson has earned another term in the U.S. Senate," from the Sentinel.
A news release announcing the new commercial, "Endorsed", emphasis one particular spot of praise, perhaps addressing Scott's charges that Nelson is too liberal, and the charges from the New Republican Political Action Committee and others that suggested he alligns with socialists: the Sun Sentinel's declaration that "Nelson's moderation perfectly reflects the state."