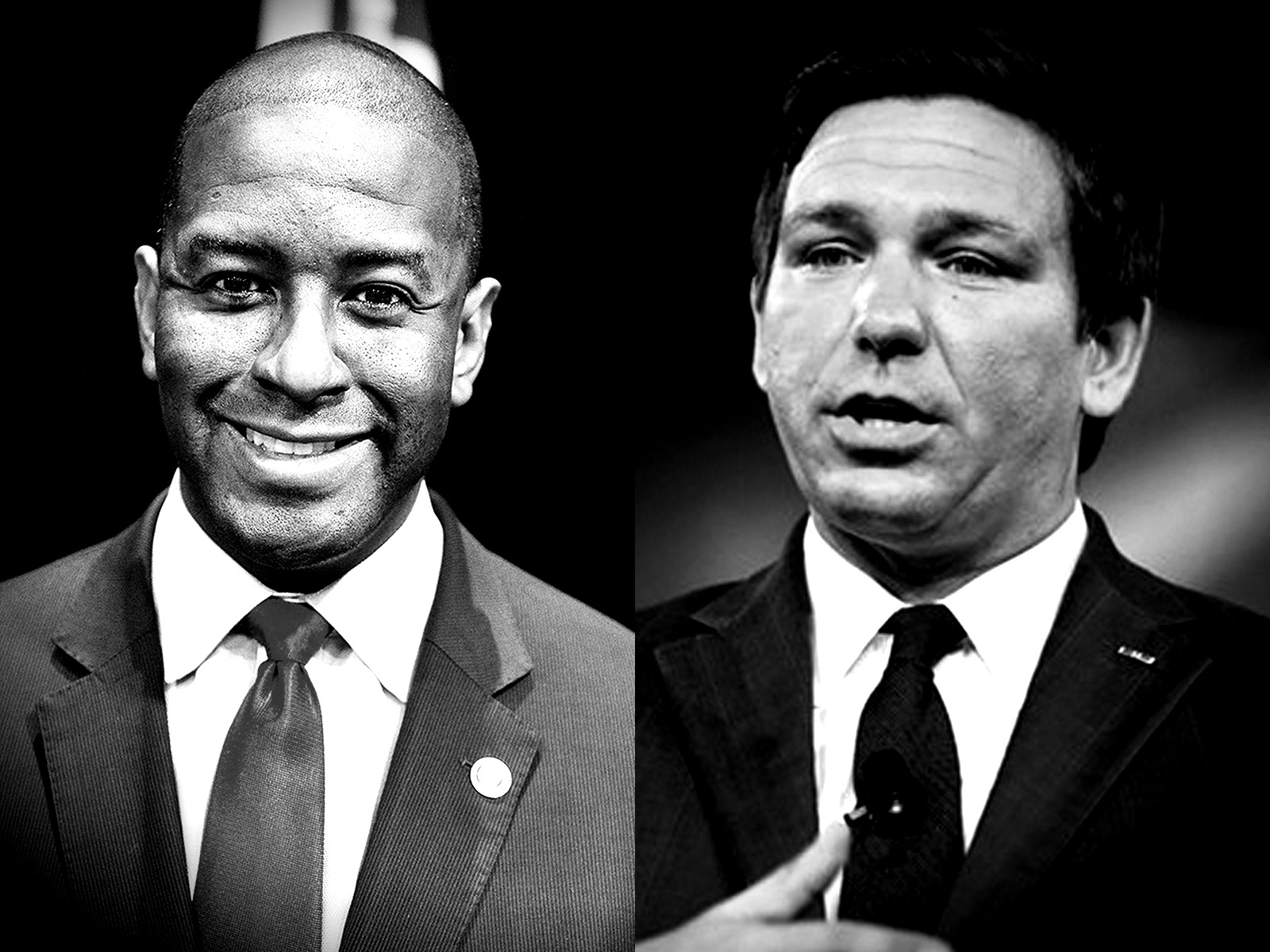 A new poll of the Florida gubernatorial race finds former congressman Ron DeSantis with a slim lead over Democratic rival Andrew Gillum.
The internal poll, conducted by 1892 and obtained by Florida Politics, shows DeSantis with a 1-point lead over Gillum, 47-46 percent, with third-party candidates siphoning off 2 percent and 6 percent still undecided.
The 1892 poll paints a more optimistic picture for DeSantis than most public polls in the runup to Election Day. According to the RealClearPolitics polling average of the race, Gillum currently has a 5.8 percentage point lead. That average does include a couple outliers, however, including a CNN poll that showed Gillum up 12 points.
Each of the Sunshine State's 10 media markets were represented proportionally, and more than four-fifths of voters contacted had voted in at least the last two general elections. Additionally, 96 percent of respondents said they had either already cast their ballot or that they were "definitely voting" in the general election.
Obviously, DeSantis' lead fell inside the poll's margin of error.
Despite the slim margin for an internal measure, the poll also asked a number of feeler questions about DeSantis and Gillum, gathering voter opinions on their political leanings, favorability, trustworthiness and whether voters bought into some of the attacks levied against the candidates.
When it comes to DeSantis, 39 percent said he had solid conservative bona fides and another 26 percent said they thought the Trump-backed Republican was at least "somewhat conservative." Another 22 percent said they were unsure where they would place him on the political spectrum.
Gillum was seen as "very" or "somewhat" liberal by 57 percent of voters, while 21 percent said he was "moderate." About one in six voters were unsure.
On favorability, DeSantis scored a plus-3 with a fifth of voters having no opinion, while Gillum earned a plus-5 with around the same number saying they were unsure where they leaned on the Tallahassee Mayor. Trustworthiness, measured as a head-to-head, saw DeSantis come out on top 43-40 percent.
That measure came before news broke that Gillum knowingly accepted a ticket to see "Hamilton" on Broadway from an undercover FBI agent.
The poll contacted 2,500 registered voters between Oct. 20 and Oct. 22, with the sample being made up of 43 percent Republicans, 41 percent Democrats and the remainder either unaffiliated or unsure of the party their registered with.
The poll's margin of error is plus or minus 2 percentage points.