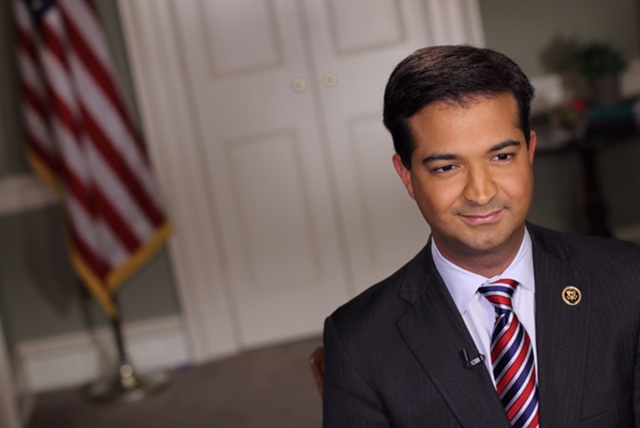 The Carlos Curbelo campaign is out with a new digital ad attempting to highlight his efforts to tackle the issue of gun violence.
Curbelo, a Republican, is the incumbent representative in Florida's 26th Congressional District. He is competing against Democratic challenger Debbie Mucarsel-Powell.
The new ad from Curbelo, titled "The Lawmaker We Need," features testimony from two parents who lost their son in the Pulse Nightclub Shooting back in 2016.
In the minute-long spot, Maria and Fred Wright reflect on the loss of their son, Jerry, before describing their talks with Curbelo over how to reduce gun violence in the U.S.
"He was a wonderful son, a wonderful friend, and we miss him terribly," Maria says.
"When Jerry was killed, we felt we had to do something to speak out for the voice he didn't have. So we went to Washington to talk to our lawmakers, and we met Carlos then. He took a picture of our son, and he has told us repeatedly he still has that photo, and he keeps it."
"He has met with us multiple times and he is willing to do the right things so that we are all safer," Fred recalls.
"With the many conversations we've had, the communications we've had, he feels that this is an issue close to his heart. He's a parent too. And this issue specifically, we need people who are willing to listen to the other side and the concerns of the other side," Maria adds.
"People like Carlos, we think, are the type of lawmakers that we need to make this change happen," Fred says.
Curbelo referenced the endorsed by the Wrights in a recent debate between he and Mucarsel-Powell.
Following the Pulse shooting, Curbelo filed "no fly, no buy" legislation in the House. The bill would have barred gun sales to people on the government's no-fly list.
That bill failed, as critics noted the no-fly list can contain errors, thus arguing it would be inappropriate to use the list to restrict Americans' Second Amendment rights.
To watch the video, click on the image below.