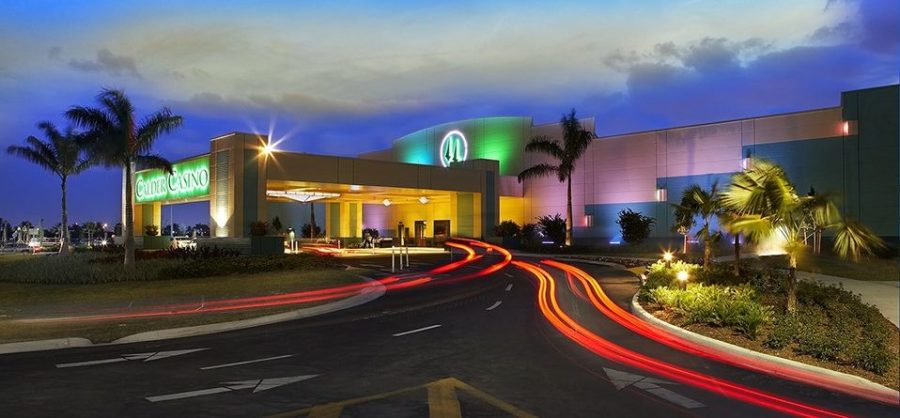 It's big news in Florida's gambling world: The pari-mutuel formerly known as Calder Race Course has gotten the OK from state gambling regulators to get out of the horse racing business.
The Department of Business and Professional Regulation's Division of Pari-Mutuel Wagering granted its petition for a declaratory statement on Thursday, records show.
"Calder may operate a full schedule of jai alai performances and maintain its 'eligible facility' status to operate slot machine gaming," the ruling said. Also, Calder "is not required to conduct summer jai alai performances in the state fiscal year preceding operation of slot machines as a summer jai alai licensee."
The decision could open the door for more pari-mutuels that want to get out of live racing.
Here's how: Some operators have been trying to exploit a technical loophole, converting their licenses to offer gambling to what are known as 'summer jai alai permits.'
Pari-mutuels, particularly in Broward and Miami-Dade counties, covet such permits because at a minimum they allow a facility to open a card room and offer simulcast betting. But for most if not all, offering slots has always been the end game.
Otherwise, tracks in Florida are generally required to continue running live dog or horse races to have slots and card games that make those facilities more money. A move afoot called "decoupling," removing the live racing requirement, has failed in the Legislature in recent years.
With Thursday's decision, pari-mutuel operators may find they can achieve with regulators what they can't with lawmakers.
A request for comment is pending with the Florida Thoroughbred Breeders' and Owners' Association, whose members' livelihood could take a hit with this latest decision.
The Miami Gardens track, which no longer runs its own live horse racing, now does business as Calder Casino, offering slots and electronic table games. Gambling regulators allowed Calder to keep its lucrative slot-machine license after demolishing its grandstand.
Calder began tearing down the grandstand in 2015, about a year after its parent company, Churchill Downs, reached a deal with The Stronach Group, which owns Gulfstream Park.
Under the agreement, Gulfstream — about 8 miles away — runs 40 races a year at Calder, the minimum number of live races required for Calder to maintain its slots license.
As of now, it doesn't have to.
___
Background from The News Service of Florida; republished with permission.