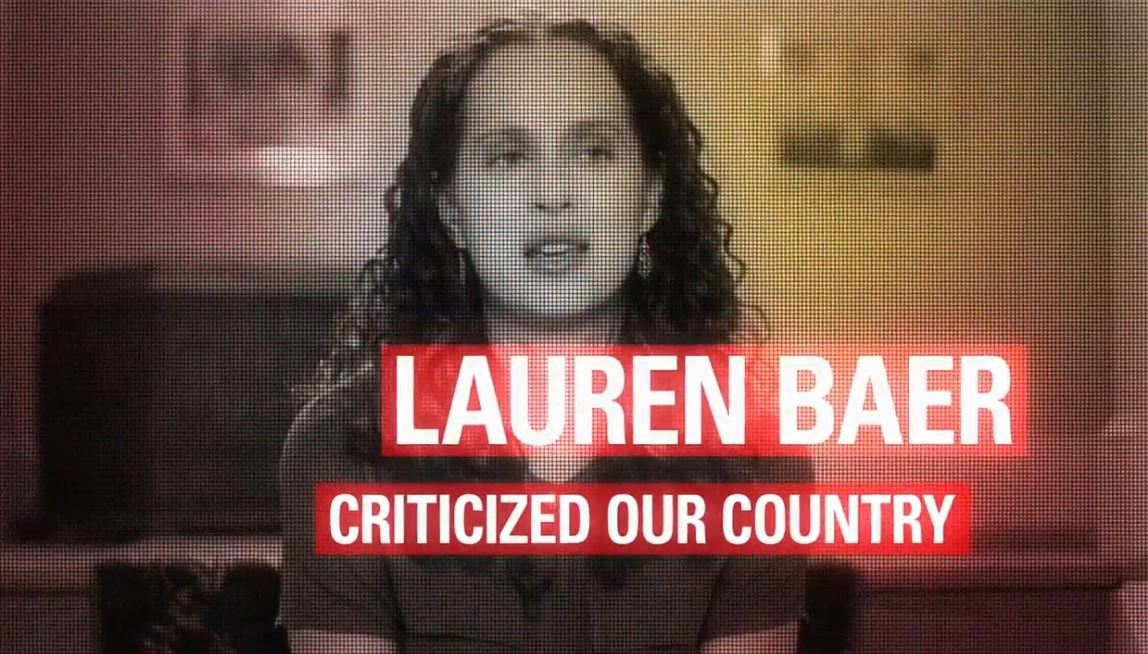 With Honor, a nonpartisan group aimed at electing veterans to Congress, has now pulled an ad criticizing Democratic candidate Lauren Baer over her critiques of American foreign policy following 9/11.
"Our mission at With Honor, a cross-partisan organization, is to support Republican, Democrat, and independent veteran candidates that put principles first to help fix our broken politics," said the group's CEO Rye Barcott in a statement spotted by TCPalm's Ali Schmitz on Twitter.
"With Honor released a political advertisement that I believe does not live up to the spirit of our organization. We decided to take this advertisement down. We commit to learn and do better, and we remain strongly supportive of Brian Mast for Congress."
Mike Breen, the President and CEO of Human Rights First who served on the advisory board for With Honor, had resigned his position Wednesday due to his disagreement with the ad.
"There is nothing honorable about slandering the patriotism of a former American diplomat and human rights leader," Breen said on Twitter. Baer worked for the State Department under Barack Obama before running for Congress.
In 2001, Baer wrote an article while at Harvard, just less than a month after the attacks, which highlighted support given to America from around the world following the attacks. She then criticized the U.S. for not showing the same support in the past following horrific acts in other countries.
While some now criticize Baer for the timing of the piece, as well as her language calling America's past failures "shameful," With Honor took it a step further in their ad.
"Just one month later Lauren Baer criticized our country, calling our response to 9/11, when hundreds of first responders sacrificed their lives, 'a moment of hypocrisy,' writing that America has a 'shameful history' of rarely standing up for values of justice and righteousness," the ad's narrator said.
"If Lauren Baer couldn't stand with us after 9/11, how can she stand up for us in Congress?"
Baer herself has criticized the conflation of her foreign policy critiques with a lack of empathy for first responders or those who were killed during the attacks.
"I said if we are going to have other countries see an attack on America as an attack on (themselves), then an attack on American values anywhere in the world should be seen as an attack on us ourselves as well," Baer said in a debate with Mast on CBS12.
"That's why I devoted my career, six years of my life to taking an oath to protect and defend our Constitution, to serve two different Secretaries of State, to promote American values abroad."
The issue has been a recurring one through the campaign for Florida's 18th Congressional District, as the Mast campaign released a pair of ads issuing similar rebukes of Baer's comments.
However, one of those ads was quickly retracted after TCPalm discovered the former firefighter featured has been convicted of domestic battery.
Baer, in a statement to Florida Politics, said Mast's ad contains "vicious lies," and he should join With Honor in retracting his version.
"With Honor is taking down this advertisement because it is counter to their mission of putting principles first," Baer said.
"Congressman Mast should follow their lead and take down his own unprincipled advertisements spreading the same vicious lies. I have never questioned Congressman Mast's patriotism, and he dishonors the office he wants to hold by continuing to question mine."
But the Mast campaign remained defiant in a statement defending their ad.
"Less than a month after the terror attacks of September 11, 2001, Lauren Baer wrote a column titled 'From Hypocrisy to Humanity' in which she argued that the United States response to the attack was hypocritical because 'at the same time that America calls on the world to ardently preserve our sacred values, it must live up to a shameful history of having so rarely stood up for those values itself,'" said Brad Stewart, a Mast spokesperson.
"There is nothing remotely inaccurate in our ad which uses the exact words that she wrote, but if Lauren Baer actually believes that the ad contains a lie, then we challenge her to prove it to the TV stations and have it forcibly removed. We are not going to allow the father of a fallen 9/11 first responder to be silenced simply because Lauren Baer's own beliefs are now damaging her struggling Congressional campaign."