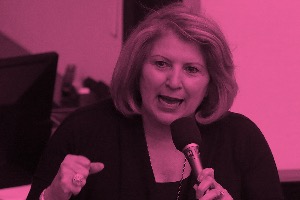 The back and forth of ethics complaints between Republican state Sen. Dana Young and Democratic challenger Janet Cruz continues unabated.
Young has personally filed a complaint against Cruz, alleging she spread false information in a television ad that claims Young was under investigation for supporting legislation that directly benefited her family business.
"This statement is blatantly false. There is NO current ethics investigation against (me)," the complaint reads.
Young is asking for an expedited hearing into the matter. The violation carries a maximum $5,000 penalty.
"Dana Young's latest political stunt reeks of desperation now that polling shows her losing. This frivolous complaint is nothing more than a failed attempt by Young to avoid answering questions on how she sponsored legislation that specifically benefited her family's bottom line," Cruz campaign manager Tim Wagner said.
Also at issue is a previous ethics complaint filed by Cruz supporter Milton Marquez that claims a series of craft beer industry-related bills were directly benefiting Young's husband's business, manufacturing bottling and canning equipment.
The ad also claims Young's net worth has increased tenfold since taking office and makes the correlation that that's related to her ability to further her husband's business interests.
The Florida Commission on Ethics has not yet determined whether an official investigation into that allegation, previously reported by Florida Politics, would have legal merit. At issue are three bills Young either supported or sponsored in the 2017 and 2018 Legislative Sessions.
This year, Young sponsored SB 1020 that would expressly allow of-age consumers to order alcoholic beverages for home delivery, including craft beer. The House version of that bill, HB 667, was passed and signed into law by Gov. Rick Scott.
Young also sponsored SB 554 in 2017 that would have allowed craft breweries to move their products to unaffiliated breweries, restaurants, and retail locations without going through the typical distribution process.
The bill died, but it would have made it easier and cheaper for craft breweries to sell products in other locations besides in-house tasting rooms.
Young sponsored another bill that same year, SB 166, allowing craft breweries to sell six-packs of its products in its tasting rooms. The House version of that bill was later OK'd and signed by Scott. 
Young says none of those measures had anything to do with her husband's business, which happens to be out of state.
"From day one, Janet Cruz has engaged in a campaign of dishonesty and intentionally misleading claims about Dana Young's record," Young campaign manager Sarah Bascom said. "Now, she is attacking Sen. Young's family and knowingly lying in a TV ad."
"We demand that Janet Cruz take this ad down immediately and apologize to Sen. Young for knowingly lying about her in a political ad."
The list of ethics complaints against Cruz is growing.
Cruz has been accused of not living in the Florida House district she represents (HD 62). She rents a home in the district, but her husband's waterfront home is outside the district.
Cruz says she lives in the rental home and provided cancelled rent checks as evidence. That prompted complaints about Cruz's financial disclosures because the rent was more than $1,000, which she had not reported.
Previously, Cruz had to pay taxes from erroneously claiming two homestead exemptions on properties owned by her and her husband. Cruz said it was an oversight and corrected the matter as soon as she discovered the error, which the Property Appraiser's office confirms.
Young's swing district is one of two that Democrats are targeting to flip. The latest poll has the two nearly tied, with Cruz carrying a slight one-point lead, within the margin of error, according to the Tampa Bay Times.
Previous polls put Cruz three points ahead, but others have shown Young with the lead.