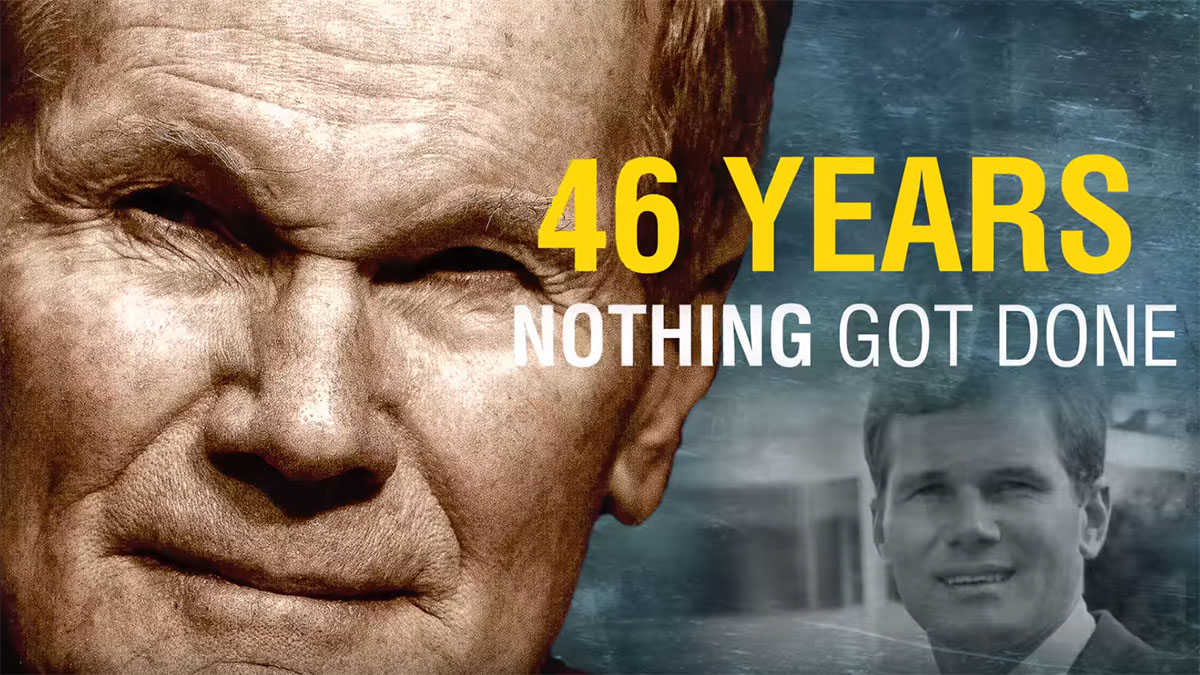 A new TV ad from Republican Gov. Rick Scott's Senate campaign is going after incumbent Sen. Bill Nelson for his attendance record in Washington and saying it is time to force the third-term Democrat into retirement.
The ad, titled "46 years," beats the drum on several of the Scott campaign's criticisms of Nelson, from his status as a "career politician" to Team Scott's opinion that Nelson hasn't accomplished much during his tenure in the U.S. House and Senate.
"46 years as a politician. Of political speeches. Of broken promises to clean up the environment. Of living off the taxpayers. 46 years of Bill Nelson. And nothing got done. No bills. No action. Just talk," the ad narrator says. "And now Nelson rarely shows up for work. In the past 18 years, Nelson skipped 45 percent of the hearings on national security.
"Nelson opposes term limits. So if you support term limits – it's time for a change. It's time to retire Nelson," the narrator concludes.
The ad closes with Scott saying his signature catchphrase from his two successful campaigns for Florida Governor: "Let's get to work."
The Nelson vs. Scott contest is one of the most competitive, and most watched, U.S. Senate races in the country. Scott, term-limited as Governor, had telegraphed his intention to challenge Nelson for months before entering the the race in April and quickly taking a polling lead on the back of a massive media blitz.
Scott's media machine has kept rolling since then and has had nearly triple the funds Nelson has had to work with.
As of Sept. 30, Scott had brought in nearly $55 million for his campaign, including just shy of $39 million in candidate contributions. That haul got a substantial boost this week after Scott whipped out his checkbook yet again to throw another $7.5 million of his personal wealth into the campaign.
Nelson's total at the end of the third-quarter stood at about $23.5 million with $8.4 million in the bank.
Though Scott has dominated in the money race, his early polling lead has largely evaporated as the race has turned into a dogfight in the final stretch.
A survey released Monday by St. Pete Polls showed the two men deadlocked at 48 percent apiece, while other polls have shown similarly close results.
As of Friday, election forecaster FiveThirtyEight says Nelson has a 75 percent chance to earn a fourth term next month. Their forecasting model predicts Nelson will win 52-48 percent on Election Day.
Scott's ad is below.