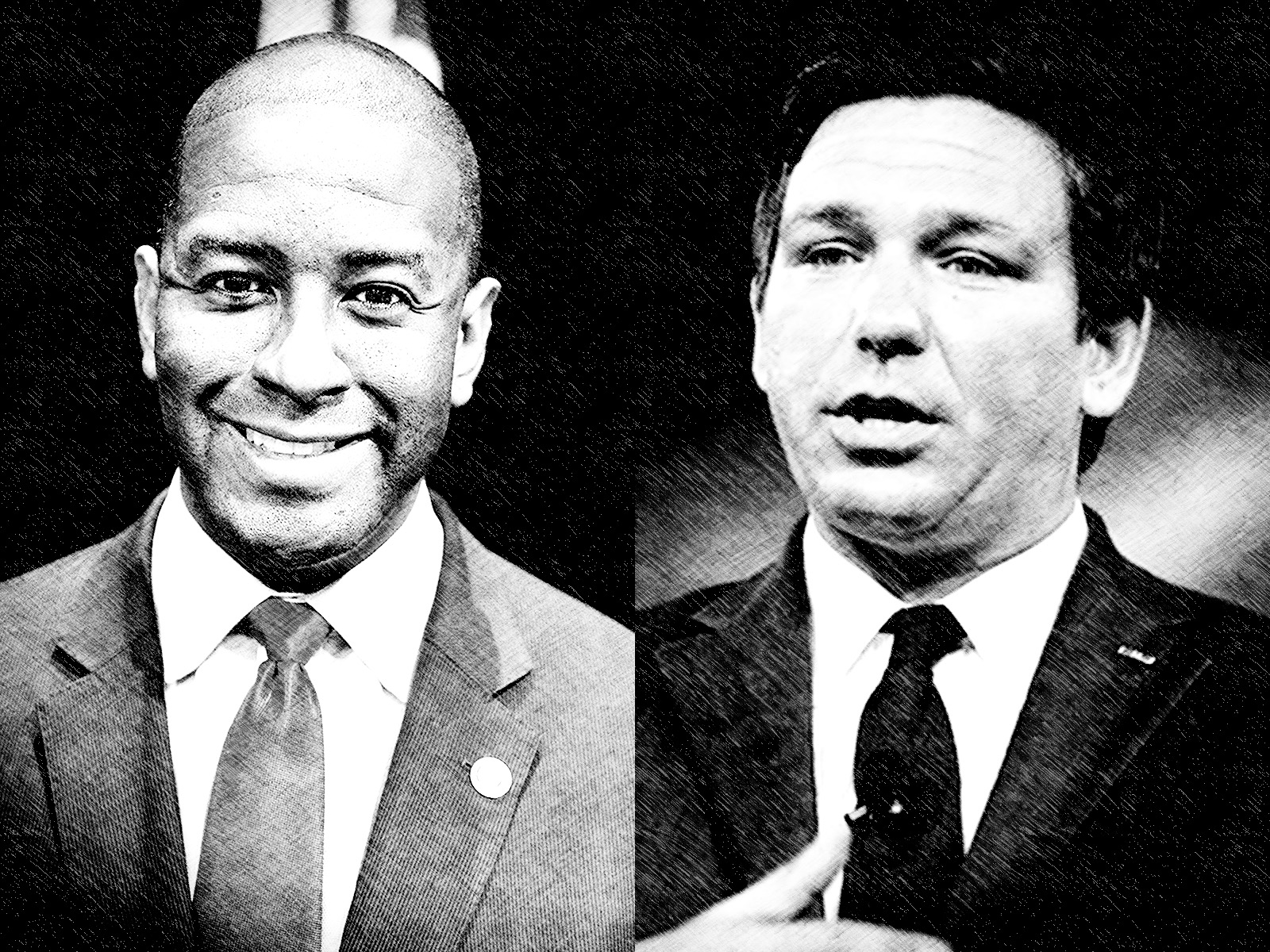 Democratic gubernatorial nominee Andrew Gillum massively outraised Republican rival Ron DeSantis last week.
According to newly filed campaign finance reports covering Oct. 12 through Oct. 19, Team Gillum raked in nearly $8.7 million between, including $1.27 million in hard money and $7.41 million in committee cash via Forward Florida.
The weekly haul goes down as Gillum's best to-date. The previous high watermark came during the Sept. 22 through Sept. 28 reporting period, when the campaign and committee accounts combined to bring in nearly $6.6 million.
DeSantis, for his part, brought in $4.9 million for the week, with $1.5 million of that sum deposited into his campaign's coffers and the remainder heading to his political committee, Friends of Ron DeSantis.
Both candidates had a deluge of high-dollar donors last week, though the top of Gillum's ledger featured some seven-figure checks — The Democratic Governors Association wired over another $2 million and businessman-cum-philanthropist Daniel Abraham tossing in $1 million.
A dozen other donors sent Gillum's PAC six-figure checks, including labor unions SEIU and the American Federation of Teachers as well as financier Donald Sussman and Miami attorney Robert Rubenstein.
DeSantis's biggest check weighed in at $250,000 and came from Betty Wold Johnson, the surviving spouse of Bobby Johnson III, whose grandfather co-founded Johnson & Johnson. DeSantis cashed three other six-figure checks, with dozens more showing up in the $10,000 to $50,000 range.
On the campaign side, Gillum pulled in $360,746 via the state matching funds program, which doubles in-state individual contributions of $250 or less. The remainder of his contribs heavily tilted toward small dollar donors — more than 10,000 of them. Matching funds excluded, the average donor gave Gillum about $88.50 last week.
DeSantis' hard-money report included $502,846 in matching funds. DeSantis' donor list was 1,000-plus names shorter than Gillum's, and his average donor chipped in $109.20 last week.
The overall fundraising crown still belongs to DeSantis, who has raised about $46 million between his two accounts compared to Gillum's $39 million. As of pencils down last Friday, Gillum held a cash lead with $8.7 million banked compared to DeSantis' $4.5 million.
Most polls of the Governor contest show Gillum with a lead over DeSantis. An average of public polling compiled by RealClearPolitics shows the Tallahassee Mayor leading the former Congressman by 4.5 percentage points. Additionally, elections forecaster FiveThirtyEight gives Gillum an 80 percent chance to break the GOP's 20-year monopoly on the Governor's mansion.
Election Day is Nov. 6.