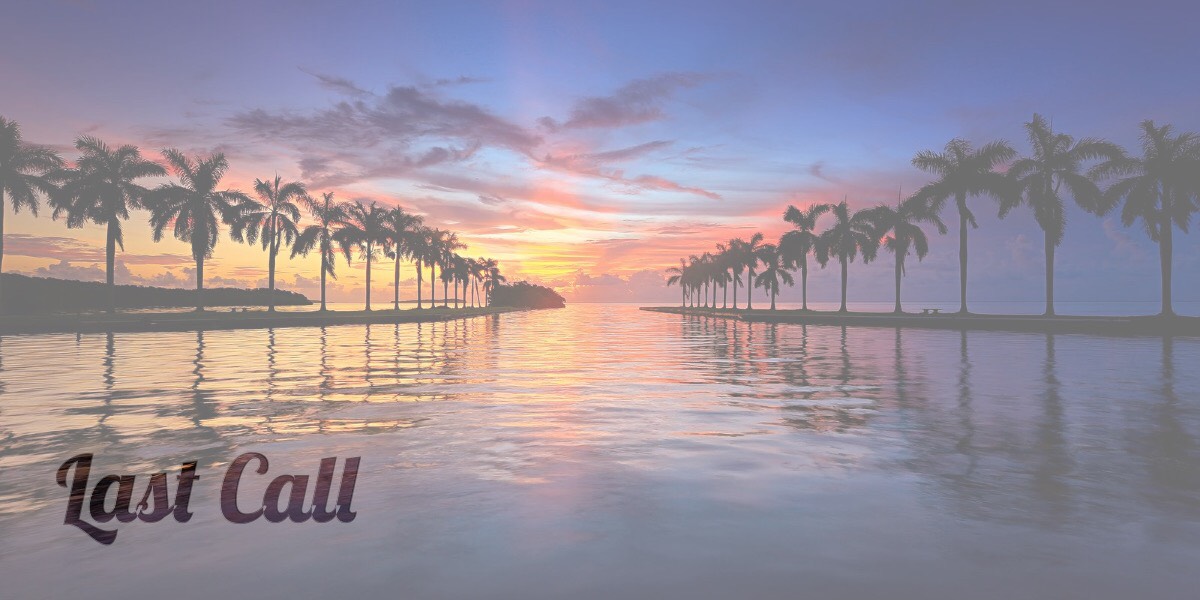 Last Call – A prime-time read of what's going down in Florida politics.
First Shot
Gov. Rick Scott on Monday ordered flags at half-staff for the victims of Tree of Life Synagogue mass shooting in Pittsburgh, Pennsylvania.
The alleged gunman was charged with killing 11 people Saturday — the Jewish holy day — in what is believed to be the deadliest single attack on Jews in U.S. history, according to the AP.
Scott directed the U.S. and state flags to be flown at half-staff at "all local and state buildings, installations, and grounds throughout the State of Florida."
"The flags shall be lowered immediately and remain at half-staff until the expiration of President Donald J. Trump's national directive at sunset on Wednesday, Oct. 31," a statement from the Governor's Office said.
"The shooting at a synagogue in Pennsylvania was an act of pure evil and hatred," Scott said. "There is no place in America for intolerance and violence, and we will do everything in our power to protect Floridians who are peacefully gathered to worship.
"My wife, Ann, and I are heartbroken that someone would harm families gathered at a place of love and community.
"As Governor, I will take any action necessary to protect our communities. I appreciate our state troopers and Florida's law enforcement community for their dedication to keeping people safe. Everyone deserves to be able to express their religious freedom safely and peacefully."
Evening Reads
"Sunshine State showdown: Barack Obama heads to Florida in between Donald Trump visits" via Marc Caputo of POLITICO Florida
"Voter-turnout efforts go into overdrive entering homestretch" via John Kennedy of GateHouse Capital Bureau
"Republicans hold slight edge in early voting in midterms" via Skyler Swisher of the Sun Sentinel
"Super PAC backing Rick Scott piles up six-figure checks in October" via Matt Dixon of POLITICO Florida
"Latest haul pushes matching funds over $8 million" via Jim Turner of the News Service of Florida
"Andrew Gillum's Dilemma: Florida is actually five states" via Steve Bousquet for the New York Times
"Andrew Gillum hits back at Trump after president calls him a 'thief'" via Matthew Choi of POLITICO
"Tallahassee lawyer releases more records on previously reported Andrew Gillum trip" via Lawrence Mower of the Tampa Bay Times
"Cops 'worried' about Gillum, new ad from Republican governors claims" via A.G. Gancarski of Florida Politics
"Ron DeSantis spread George Soros fear days after a bomb was sent to Soros" via Sam Stein of The Daily Beast
"The winner of Governor's race is a woman with no formal education" via Adam Smith of the Tampa Bay Times
"Attorney General showdown presents two distinct and different visions" via CD Davidson-Hiers of the Florida Phoenix
"After Parkland, guns were to dominate politics. Here's the one race where that's true." via Samantha Gross of the Miami Herald
"Republican Party headquarters vandalized by gunfire in Volusia" via Patricio Balona of the Daytona Beach News-Journal
"Direct mail round-up: Jeffrey Solomon's 'record is downright scary'" via Drew Wilson of Florida Politics
Quote of the Day
"What's happening is Rick Scott's lawyer is coordinating to the detriment of his client on behalf of Ron DeSantis. It makes me almost agree with Trump about the FBI. It's like, what are these m*****f***ers doing? We got ISIS, Al-Qaeda and Russia, and they're out there doing a sting buying Adam Corey's food at Adam Corey's restaurant." — Attorney John Morgan, quoted by The Miami Herald's David Smiley.
Bill Day's Latest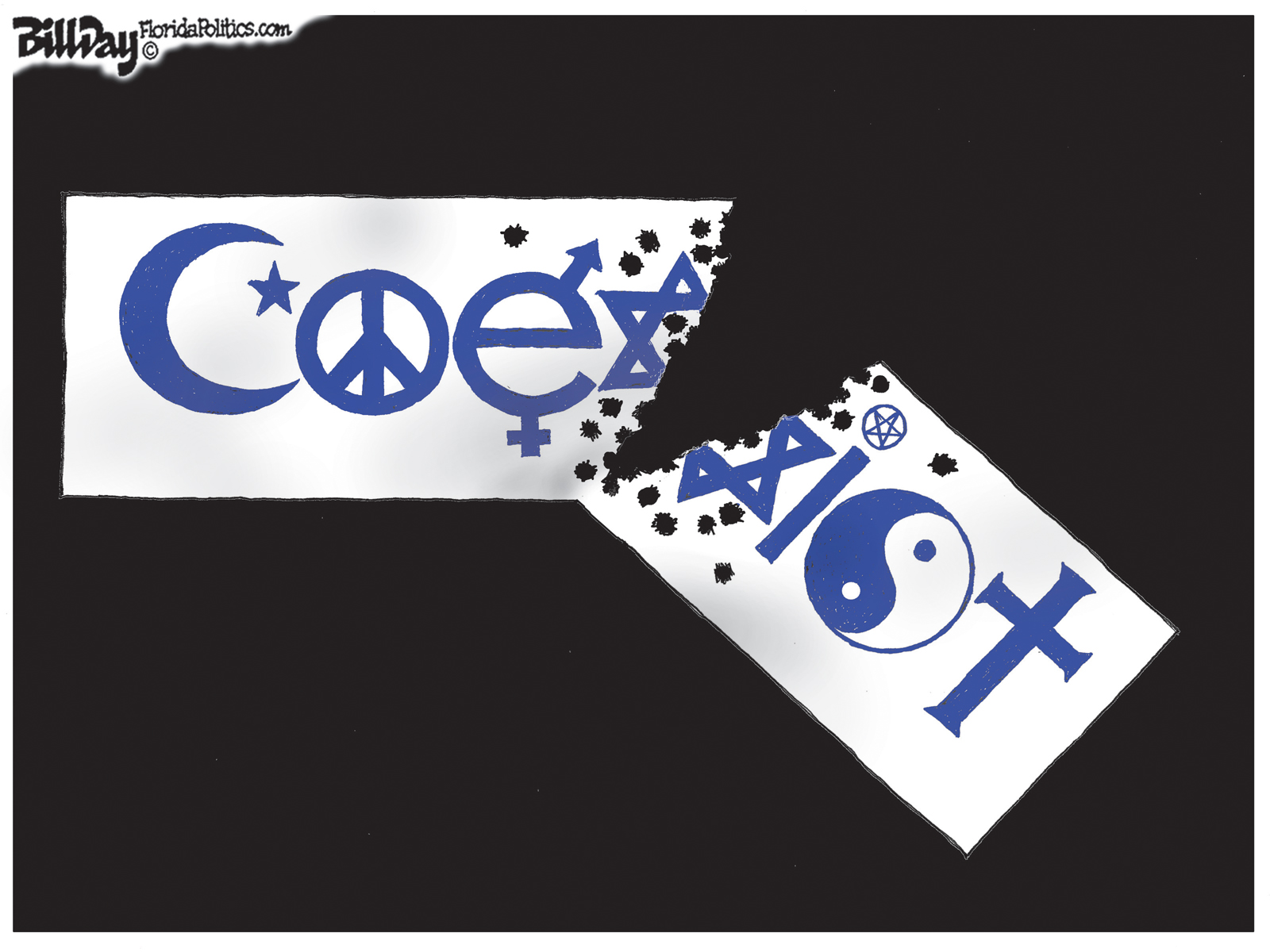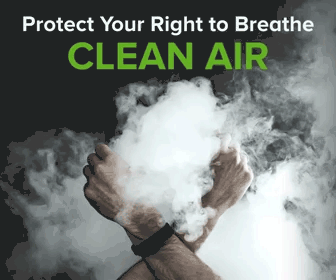 Breakthrough Insights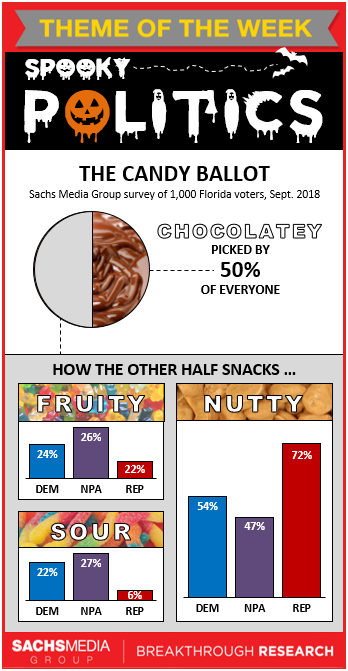 Wake Up Early?
Republican nominee for Governor DeSantis, wife Casey, Lt. Gov. nominee Jeanette Nuñez, and state Rep. Cyndi Stevenson will hold a news conference at his Jacksonville Victory Office. That's at 8:30 a.m., 10111 San Jose Blvd. – Unit 06, Jacksonville.
The Governor's Panel on Excellence in Long-Term Care will hold a conference call to review nursing-home applications for "Gold Seal" awards. That's at 9 a.m. Call-in number: 1-888-670-3525. Code: 8050334011.
The Florida Public Service Commission will take up numerous issues, including a proposal by Duke Energy Florida to spend $34.5 million to end electricity purchases from a Polk County power plant. That's at 9:30 a.m., Betty Easley Conference Center, 4075 Esplanade Way, Tallahassee.
The Andrew Gillum for Governor campaign bus tour will continue with stops in central and southern Florida. They're at:
— 10 a.m., New Port Richey Recreation & Aquatic Center, 6630 Van Buren St., New Port Richey.
— 11:45 a.m., Trinity Worship Center International, 2795 N. 10th St., Haines City.
— 4 p.m., St. Mary's Primitive Baptist Church, 605 Mary St., Punta Gorda.
— 5 p.m., Riverside Community Center, 3061 E Riverside Drive, Fort Myers.
Florida TaxWatch will hold a news conference to release a handbook designed to provide information to the next governor to help with the transition after the Nov. 6 election. That's at 11 a.m., Florida TaxWatch, 106 North Bronough St., Tallahassee.
DeSantis will be joining supporters for two get-out-the-vote events. They're at:
— 11:00 a.m., La Teresita Restaurant 3248 W Columbus Dr., Tampa.
— 1:30 p.m., Sun City Center Area Chamber of Commerce, 1651 Sun City Center Plaza, Sun City Center.
Agriculture Commissioner Adam Putnam will hold an "agricultural recovery listening session" with members of Florida's agriculture industry to discuss damage caused by Hurricane Michael and recovery efforts and needs. That's at 3 p.m. (Central time), Rivertown Community Church, 19359 State Road 71 North, Blountstown.
The Visit Florida Board of Directors is scheduled to hold a conference call to discuss "crisis-related spending and funding." That's at 4 p.m. Call-in number: 1-888-354-0094. Code: 699912.