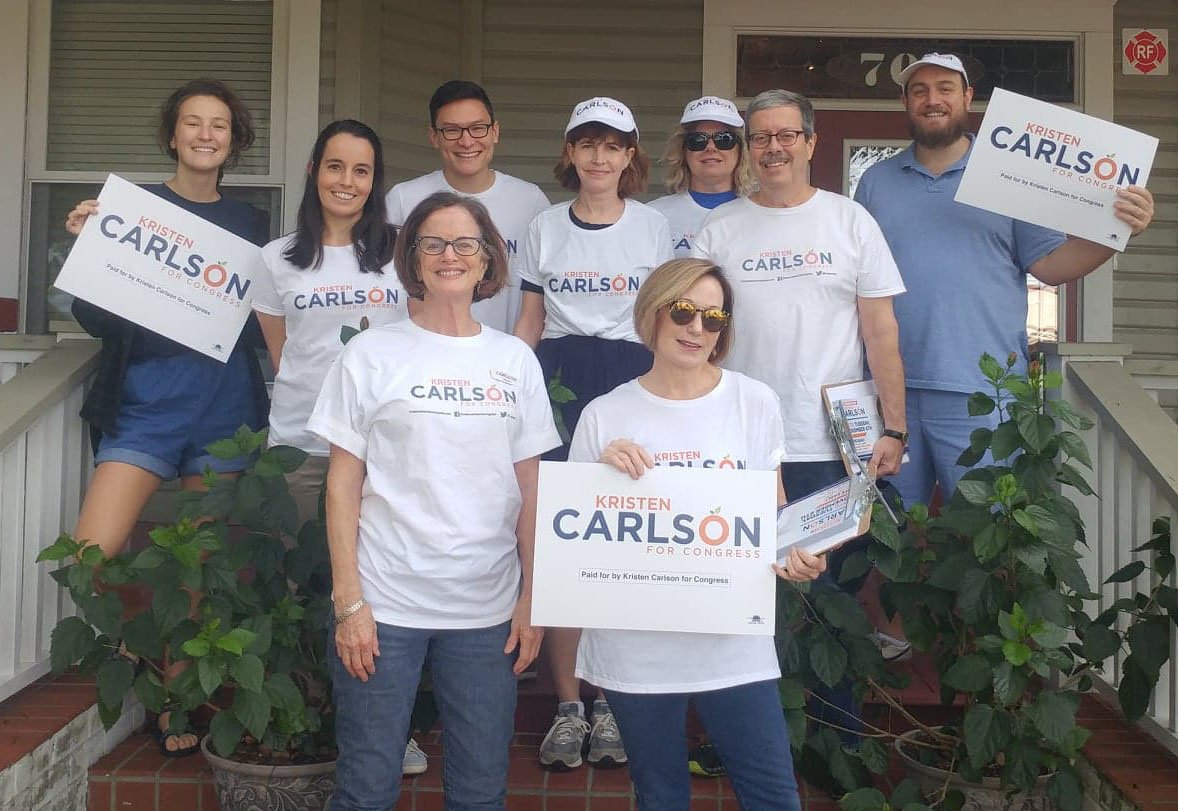 Democratic congressional candidate Kristen Carlson rallies voters around Medicare and Social Security as part of her increasingly hopeful effort to flip Florida's 15th Congressional District blue.
"People work hard to earn their Social Security and Medicare benefits and I will strongly oppose any attempts to privatize or cut these vital programs," said Carlson.
She led a "Social Security and Medicare Day of Action" canvassing event Saturday, 10 days before the Nov. 6 election that focused on those issues in particular.
The federal programs became a rallying cry for Democrats in this year's mid-terms after U.S. Senate Majority Leader Mitch McConnell this month labeled such spending the "real drivers of debt."
Carlson's camp in a press release drew attention to an article published by the New York Times on Saturday outlining Republican plans to scrutinize "safety net" programs like Social Security in efforts to stop ballooning deficits.
That article quotes Larry Kudlow, President Donald Trump's top economic advisor, calling Social Security and Medicare "the larger entitlements" among social insurance programs and said Republican should look at that spending "probably next year."
For the record, Ross Spano, the Republican candidate in the 15th, says on his own website that he won't touch Social Security spending should he win the election.
"I was brought up to believe that if you made a promise, you have to keep that promise," Spano writes. "I think that is especially true of Medicare and Social Security. Our nation has made a promise to our seniors, and it's our duty to keep it. I am against changing or reducing any benefits for those at or near retirement.
But as a member of the Florida House, Spano opposed a Medicaid expansion in Florida.
And Carlson says that if Republicans stay in power in Washington, the programs will be threatened.
She says a tax cut package passed by Congress and signed by Trump shows where the economic priorities of leadership remain.
""Last year's tax cut for big corporations was supposed to pay for itself, but instead has rapidly driven up the deficit. Now leaders in Washington are talking about cutting these critical programs to pay for it. In Congress, I promise I will stand firm in opposing cuts to Social Security, Medicare and Medicaid. Our family and friends' well-being depends on it."