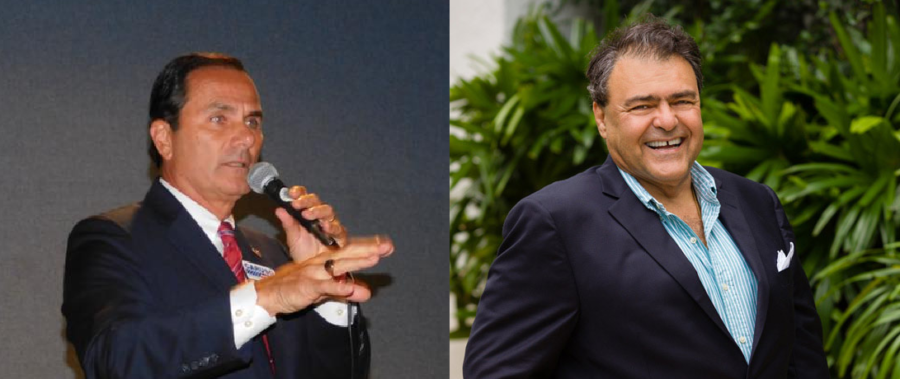 Democrat legislative candidate Jim Bonfiglio heavily outraised his Republican opponent, Mike Caruso, in the latest fundraising period — largely thanks to an $80,000 loan made by Bonfiglio to his campaign.
The two are competing for the House District 89 seat, which covers coastal portions of Palm Beach County.
Caruso brought in more outside money than Bonfiglio Oct. 13-19, gathering just over $6,000 to Bonfiglio's $4,750. But Bonfiglio dropped $80,000 of his own money to fund a big ad buy in the final week of the campaign.
Bonfiglio has trailed Caruso in outside donations in each reporting period throughout the general election. That's now been rendered null.
Contributions to Bonfilgio mostly came from political committees, such as Floridians for Public Safety and the Florida Nurses Association.
His campaign also ate through nearly $90,000 in Oct. 13-19. That's thanks to an $86,5000 advertising buy that was listed in this report. However, those ads will run during the final full week of the campaign.
Caruso was also heavily aided by outside groups, earning $1,000 donations from Florida Blue, Committee of Florida Agents, and the Florida Limousine Association.
The Republican spent nearly $44,000 during the period. Like Bonfiglio, almost all of that was spent on an ad buy, with just over $43,000 listed as media advertising with DMG & Associates.
Overall, the candidates retain just about the same amount of cash with just over a week to go. Caruso has a slight lead with just under $24,000, as compared with Bonfilgio at just over $20,000.
The contest should be a tight one. Republican state Rep. Bill Hager, who is term-limited, had some tough battles in past re-election bids.