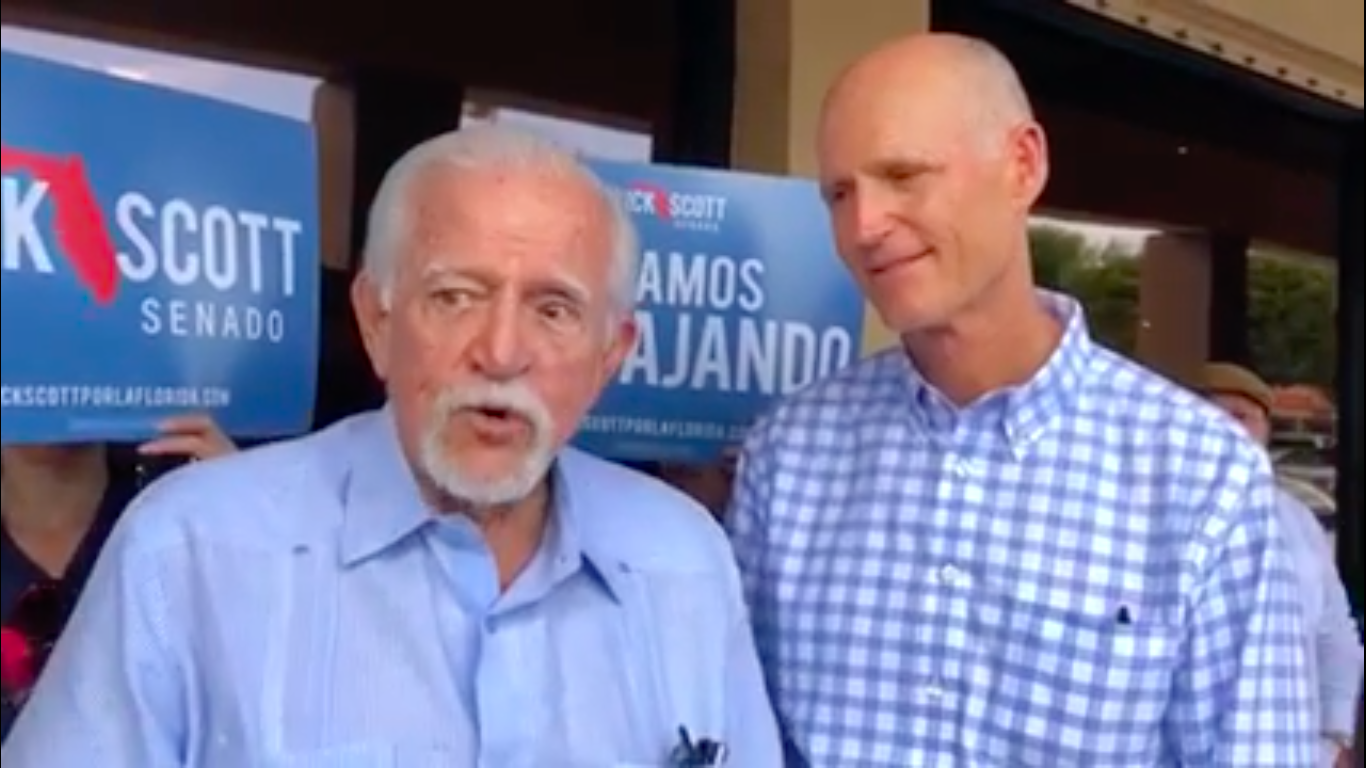 Former Puerto Rico Gov. Carlos Romero Barceló, one of the island nation's most prominent Democrats, campaigned in Miami alongside Republican U.S. Senate candidate Rick Scott on Saturday.
Barceló adds himself to a long list of bipartisan leaders from Puerto Rico supporting the two-term Governor in his bid to unseat longtime Democrat Sen. Bill Nelson.
"As a former Governor, I know what it means to lead, and that is exactly what Governor Scott has done for his neighbors the American citizens in Puerto Rico," Barceló said.
Like previous Democrats in the Hispanic community who endorsed Scott, Barceló offered no harsh words of criticism for the Democratic incumbent. But he made clear Scott had earned his support, mostly through work done with survivors of Hurricane Maria—both those on the island and the ones who emigrated to Florida after the storm.
"No one has done near the work he has done for the people of Puerto Rico," Barceló said of Scott.
"He opened the doors for the people of Puerto Rico who came over here, fellow American citizens. He opened the schools for children, he helped them get housing."
Scott stands beside Barceló in the video emphatically nodding at the reminder every resident of Puerto Rico, an American territory, enjoys full U.S. citizenship.
That also emphasized the stark difference in the treatment of Maria survivors by Florida Republicans as compared to the response of Republican President Donald Trump to the storm.
Trump has tried to downplay the devastation on the island, but Sunshine State Republicans have distanced themselves from that response, including Scott.
And Puerto Rico officials have noticed, and Barceló says that's why so many support the governor's Senate ambitions.
"People have to be grateful," Barceló says. "The best way we can show our gratitude is by making sure he gets elected to the Senate and keeps helping the people of Puerto Rico and the people of Florida."