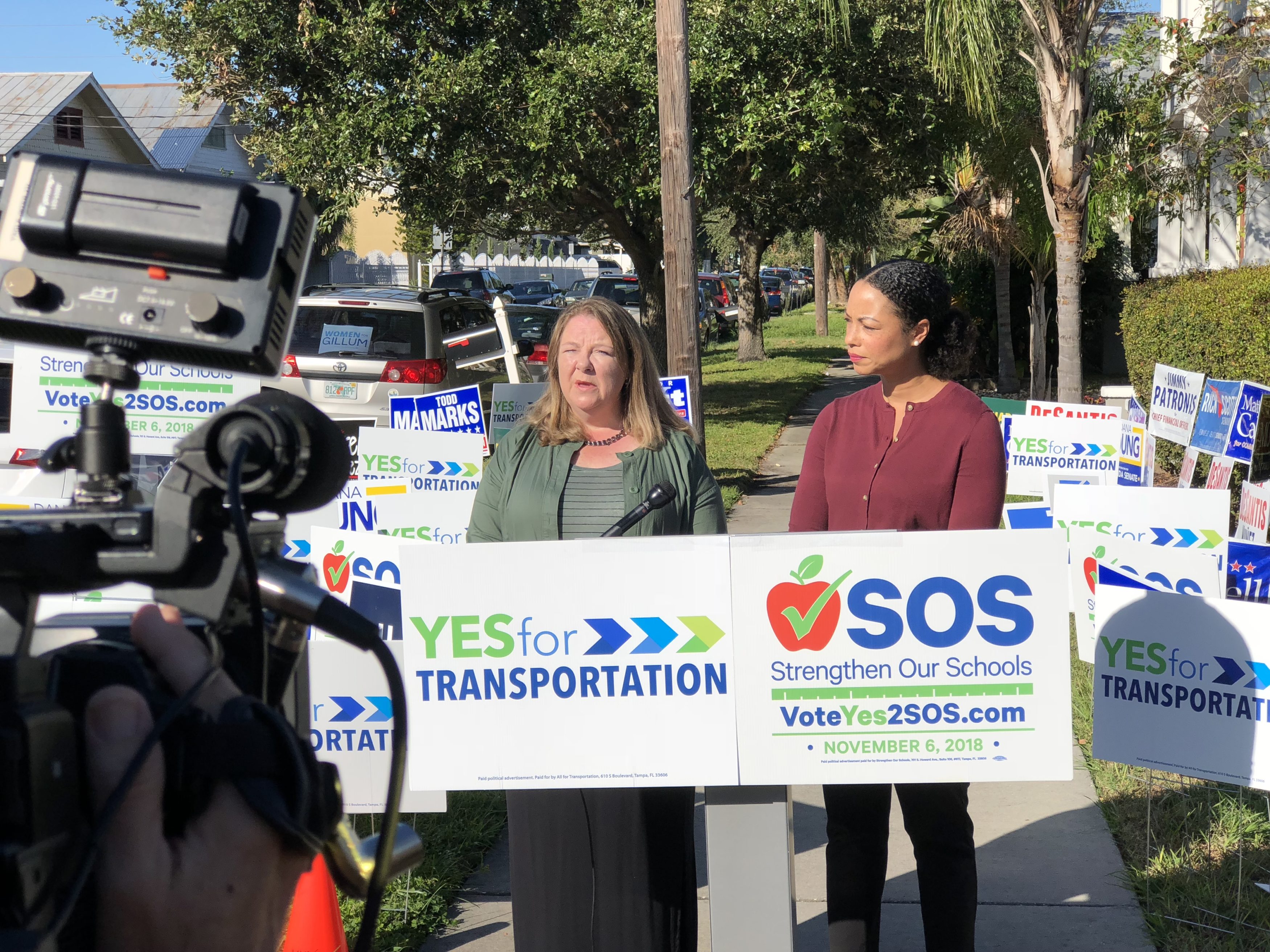 Two sales tax initiative campaigns are joining forces in a last minute push to garner support ahead of the Nov. 6 election.
All For Transportation and Strengthen Our Schools are asking voters to support 1 percent and one-half percent sales taxes to fund better transportation and transit and public school improvements.
The two groups want to make sure voters get all the way through their ballots this election. The two local referenda are at the bottom of a ballot also packed with constitutional amendments resulting from the Constitution Revision Commission that meets once every 20 years.
"Given the length of this year's ballot, it is vitally important for citizens to understand the value of voting local," said Stephanie Baxter-Jenkins, Hillsborough County Classroom Teachers Association Executive Director and Strengthen Our Schools Chair.
"We have critical infrastructure needs in both education and transportation and voters can act and vote locally by starting at the bottom of their ballot to build a better community."
Baxter-Jenkins and leaders from the All For Transportation campaign held a joint press conference Monday to push support for both initiatives.
The 1 percent sales tax proposal for transit and transportation would raise about $280 million annually with 45 percent of the money going to the Hillsborough Area Regional Transit Authority for transit enhancements and 54 percent going to Hillsborough County and its three municipalities for traffic congestion relief, road safety and maintenance.
The one half percent sales tax increase would fund repairs for air conditioning, leaky school roofs, enhanced classroom technology and stronger security measures in all Hillsborough County schools.
"Transportation and education issues are both critical community needs," said Tyler Hudson, All for Transportation chairman. School busing is the largest mass transportation system in Hillsborough County and our plan will ensure those buses drive on improved roads and students have safe routes getting to and from school."
Combined, the two proposals would bring Hillsborough County sales tax to 8.5 percent, the highest in the state.
The Greater Tampa Chamber of Commerce recently endorsed both plans noting their importance on economic development and business attraction.
The two groups had not previously officially endorsed each other, but representatives from each have spoken favorable of both proposals.