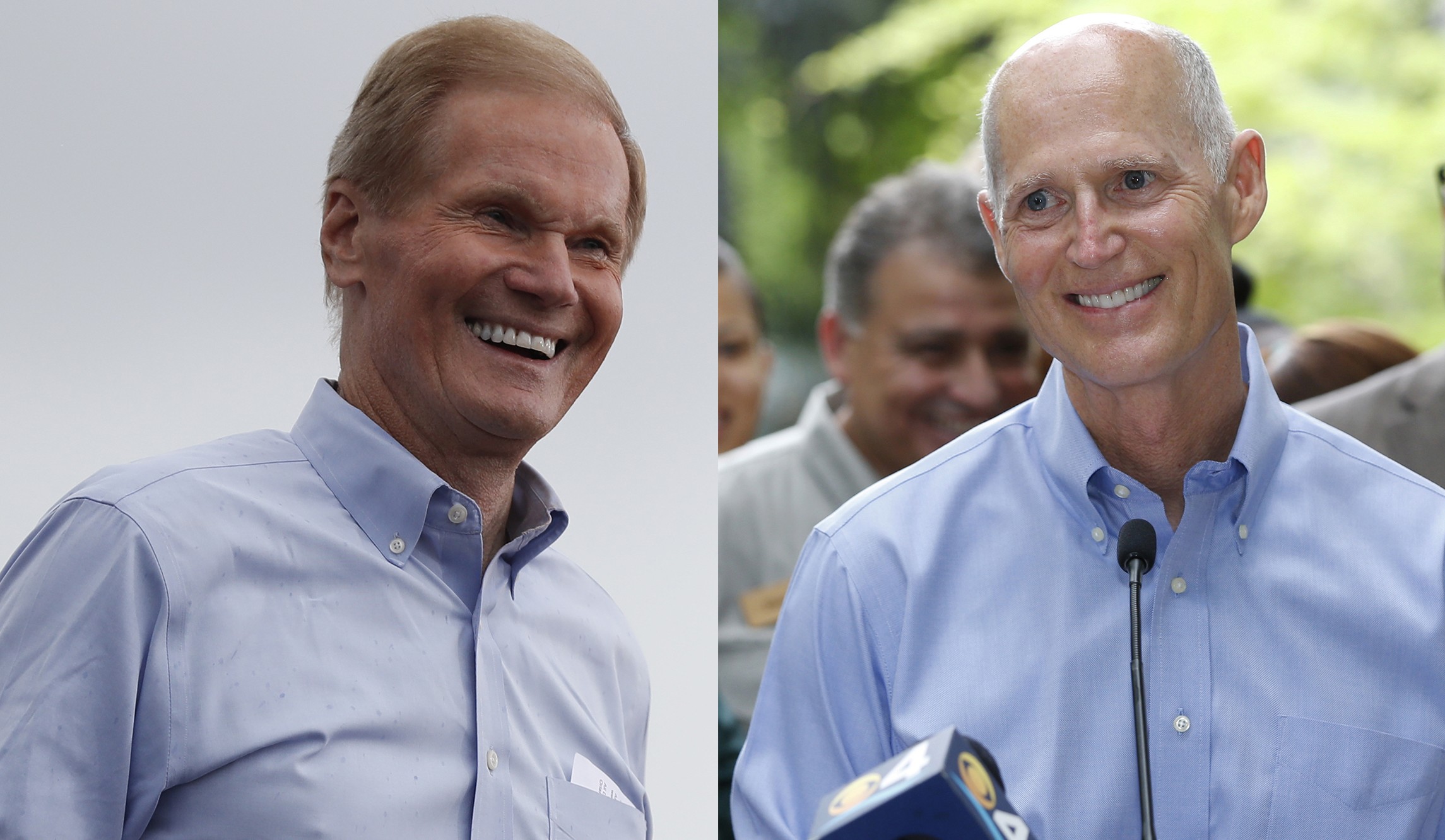 A new University of North Florida poll finds Florida's race for U.S. Senate basically tied, with 47 percent of likely voters backing Democratic incumbent Bill Nelson and 46 percent supporting Republican challenger Rick Scott.
Pollsters report a 3-point margin of error.
The race finds another 7 percent undecided, leaving both candidates clamoring for the small group of votes still up for grabs.
"The Senate race with Nelson and Scott is neck and neck, and the few remaining undecided voters are going to play a pivotal role in the outcome," said Dr. Michael Binder, faculty director of the Public Opinion Research Laboratory at UNF.
UNF surveyed 1,051 likely voters whose responses were included in the final results. The poll spanned Oct. 23-26.
If anything, the poll finds more partisan loyalty for Scott, Florida's term-limited governor. Among Republicans, 86 percent plan to vote for Scott and 10 percent go to Nelson, with another 5 percent unsure.
As far as Democrats, just 81 percent say they support Nelson, with 9 percent in Scott's camp while 7 percent still do not know.
But for the pool of likely voters with no party affiliation, Nelson holds a solid lead, with 53 percent breaking for the incumbent and just 36 percent favoring Scott. Another 10 percent remain undecided, but even if they all went toward the GOP candidate, Nelson would hold a strong lead.
The results line up with a number of polls published in advance of Election Day on Nov. 6. Most find the Senate race, one of the most closely watched in the nation, to be a statistical tie.
A CBS News/YouGov poll released on Sunday, for example, shows the candidates neck and neck, each winning 46 percent support among likely voters.
The RealClearPolitics polling average, which includes the CBS poll and a New York Times poll that found Nelson up 48-44, shows a Nelson average lead of 2.4 percent.