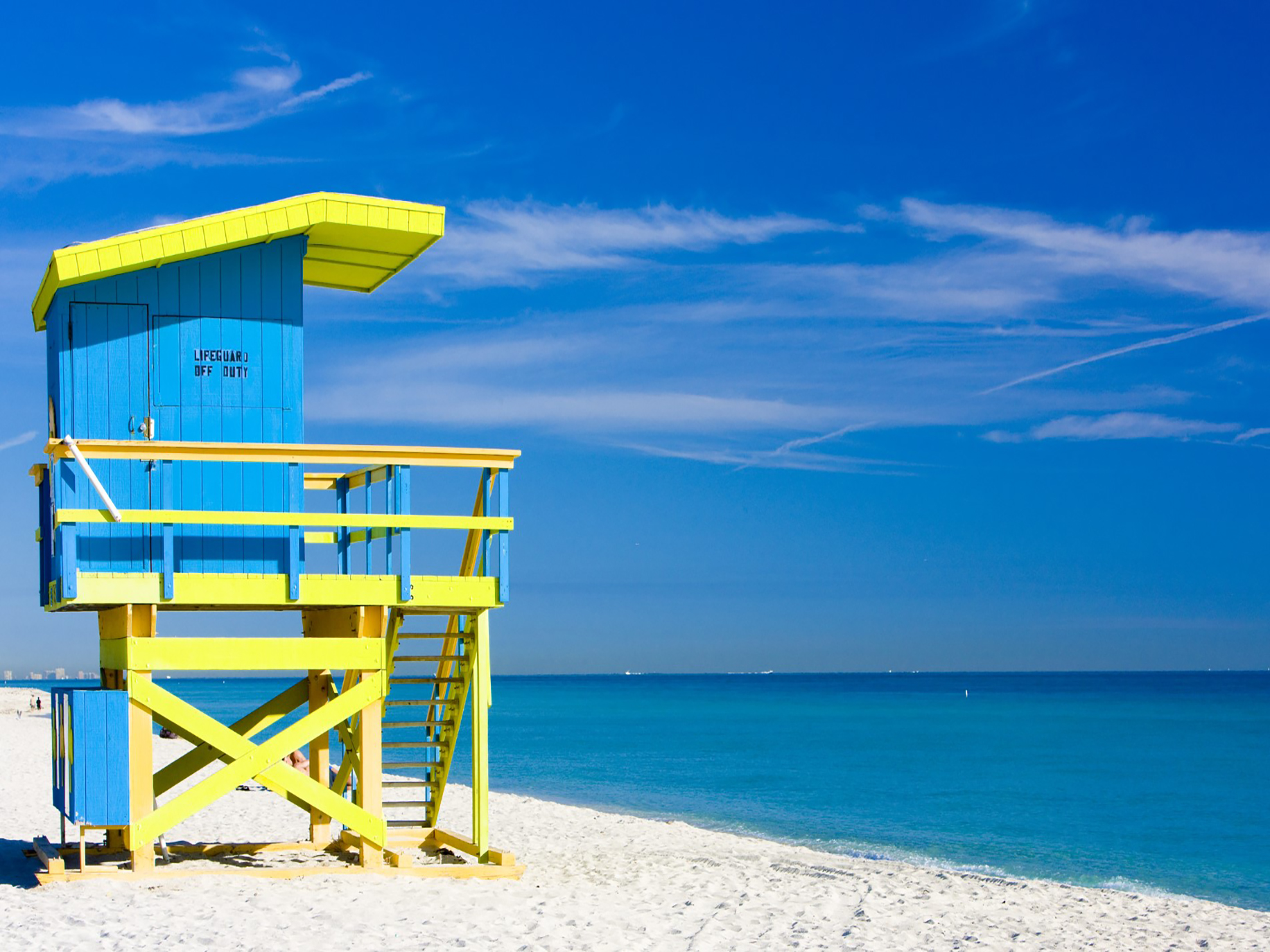 Sunburn — The morning read of what's hot in Florida politics.
By Peter Schorsch, Phil Ammann, Daniel McAuliffe, Jim Rosica, and Drew Wilson.
Florida Democrats may not get their full wish list this year, but a new poll from the University of North Florida gives the party a ray of hope that they can go three outta five on the statewides.
The poll found Democratic gubernatorial nominee Andrew Gillum with an outside-the-margin lead over his Republican rival Ron DeSantis, 49-43 percent. Their party bolsters both candidates, but independents are breaking hard toward Gillum, preferring the Tallahassee Mayor over the former Congressman by a 25-point margin.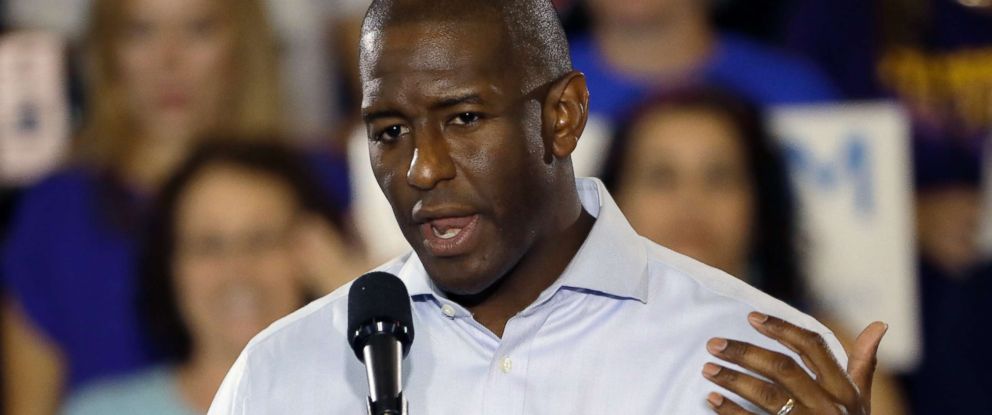 The U.S. Senate race still shaping up to be a tight one, but as many polls have shown in the final sprint toward Election Day, incumbent Democrat Bill Nelson holds a slim lead over Republican Gov. Rick Scott, 47-46 percent. Similar to the contest to replace Scott in the governor's mansion, Nelson is jetting ahead among unaffiliated voters, 53-36 percent.
Ditto in the Ag Commissioner race, where Nikki Fried holds a 2-point lead over Matt Caldwell thanks to her double-digit edge among independents.
The Democratic edge in the new poll could stem from the sample setting the independent vote at 19 percent rather than the 17ish percent share they currently hold in the early vote.
UNF also measured the restoration of voting rights ballot question, Amendment 4, and found it with a rock-solid 69 percent approval thanks to super majorities of Democrats and independents backing it. A majority of Republicans did, too, but only by 53-37 percent margin.
Those results are a little cheerier than what St. Pete Polls put out Monday. That poll found Amendment 4 above water 60-33 percent with 7 percent undecided — still enough to crack the 60 percent threshold for passage, but only by a hair.
That same poll brought some dour news for the numerous Florida pols who've backed Amendment 6, which would add a "crime victim bill of rights" to the state's governing document. Voters were split 43-42 percent, virtually assuring its defeat come Election Day.
—
Could Mary Barzee Flores be 2018's sleeper upset? — Barzee Flores is quietly building momentum in her challenge to Mario Diaz-Balart in Florida's 25th Congressional District. … former VPOTUS and working-class hero, Joe Biden, endorsed her … The Naples Daily News endorsed her over the Republican two Sundays ago … And MDB has been taking it on the chin repeatedly over the last few weeks.
… First, it was the rabble-rousing activist/blogger Grant Stern breaking a story that Diaz-Balart may have committed a federal crime by lying on a mortgage application … Then came a one-two punch of brutal stories from CBSMiami's Jim DeFede. One a broad piece about the intersection of guns and politics in 2018 … Then an equally devastating piece that basically implied a pay-to-play nexus between Mario's seat in Congress and the foreign lobbying contracts of his brother.
… The makeup of this district remains favorable for the incumbent, but if election night ends up bringing a blue wave to Florida, this could well become a historic upset to the Miami political landscape.
— SITUATIONAL AWARENESS —
—@WSJ: Treasury estimates it will issue $1.338 trillion of debt this year, the most since 2010, amid higher government spending and stagnant tax revenue
—@RealDonaldTrump: In Florida, there is a choice between a Harvard/Yale educated man named @RonDeSantisFL who has been a great Congressman and will be a great Governor — and a Dem who is a thief and who is Mayor of poorly run Tallahassee, said to be one of the most corrupt cities in the Country!
—@MitchEPerry: At White House news conference, @PressSec is asked about @realDonaldTrump tweeting that @AndrewGillum is "a thief." She responds that official is under FBI investigation and refer you to that "and doesn't want to get into specifics" because of Hatch Act.
—@Fineout: ah a visit to Sun City Center by @RonDeSantisFL — some political traditions remain intact in 2018 even if nearly all the others have fallen by the wayside …
—@BethReinhard: Usually a handful of Reps — including Ron DeSantis of FL — attend David Horowitz's Restoration Wknd. But in fallout during FL gov campaign over his attendance, only Rep going next month to Palm Beach is Louis Gohmert of TX. "Anyone who comes now is a target," Horowitz said.
—@GNewburn: Senator Rouson is the greatest champion of savings clause reform in Florida. Without his leadership Amendment 11 would have been impossible.
—@MarcACaputo: 16 minutes and 8 seconds. That's how long it took me, an informed voter, to vote all of the 7-page ballot after skimming all the questions in Miami-Dade County Study up. Read your local paper. If you can, vote early in person or vote by absentee ballot (but beware of errors)
—@GusKenworthy: If you think celebs should "stick to _____" and not be allowed to voice their political opinions that's fine but then don't you even think about discussing sporting events, TV shows/ movies, music, etc. because you aren't a professional athlete, actor, or recording artist …
—@Keribla: Oh GUYS I know what I'm going to be for Halloween. I'm going to be a records request. I'll make everyone wait 10 days to tell them if I'm coming to the party and then I'll show up four months late and heavily redacted, once my presence is totally irrelevant.
—@AnaCeballos_: Oh oh. Halloween is two days away, and the bags of candy have been opened.
—@AGlorios: I wonder how many people die from colds from cancer because they skip out on their urgent care appointment bc the waiting room is, well, an urgent care waiting room. (I have the cancer and am, therefore, allowed to make dark jokes like this).
— LATEST TURNOUT FIGURES —
Another day, another couple hundred thousand votes cast in 2018 elections.
The latest figures from the state's 67 county election supervisors show nearly 2.75 million Floridians have already exercised their franchise, or nearly two-fifths of the 7 million votes expected to be cast this election cycle.
Republicans are still up overall as well as in the mail ballot count. Of the 1.15 million GOP voters who've completed their ballot, 725,309 did so by mail, and 433,585 did so at the polls. The final update of the day shows Republicans are holding steady with a 42 percent share of the total vote.
Democrats took back the lead in EV number, but only by a hair — their 441,889 votes at the polls come in about 8,300 votes higher than the Republican's total. When it comes to VBM, Monday saw another 11,580 D ballots delivered back to supervisor's offices for a total of 661,539 mail ballots received so far. Dems' 1.1 million ballots officially put them over the 40 percent mark in the vote share thus far.
Unaffiliated and third-party voters have cast a combined 486,773 by post and at the polls, a 30,000-vote bump from Sunday's total. Those in the "other" crowd make up just shy of 18 percent of the total vote.
There are still 1.73 million mail ballots in the wild, with Democrats in possession of 717,862 and another 601,460 in the hands of Republicans. Other voters have the remaining 411,057.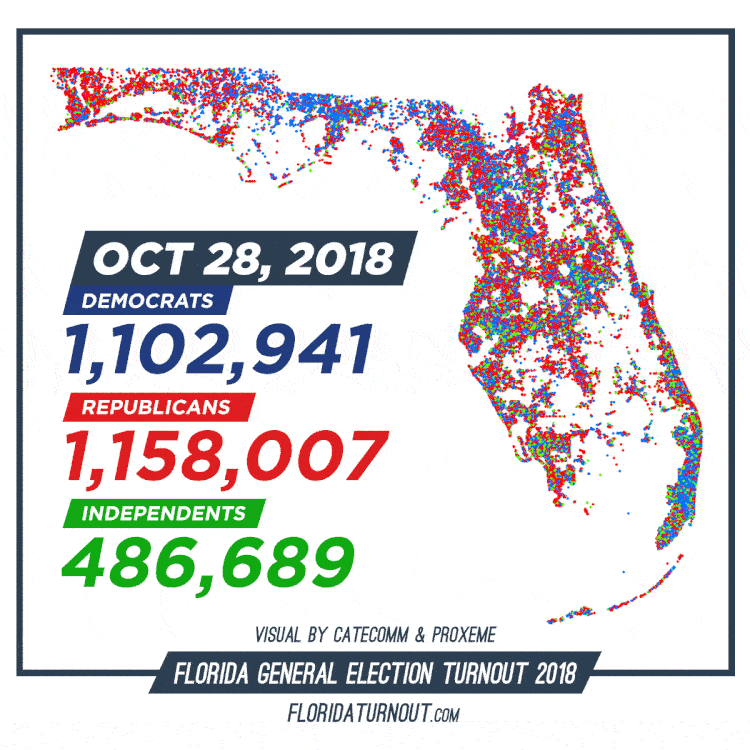 —"How the minority vote could be important in Florida's midterm election" via WTSP
—"In Central Florida, early voters have already topped 2014 totals" via Steven Lemongello of the Orlando Sentinel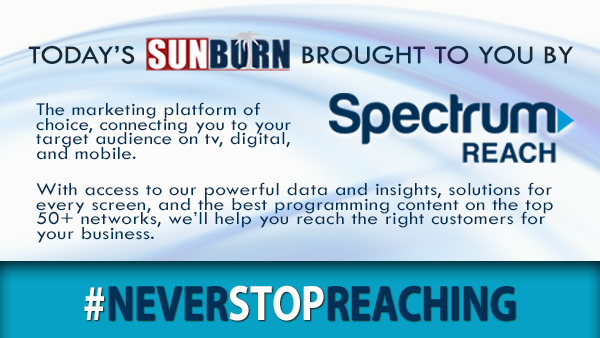 — TOP STORIES —
Donald Trump campaign releases nationwide midterm ad — "We Can't Go Back" depicts a working, suburban mother reflecting on tough times and the optimism she now has for the future of her family. She notes "how far we've come" now that "things are starting to change," but warns that "the future worth fighting for is not guaranteed" as she chooses to vote Republican in the midterms. The ad placement is one of the largest investments the Trump Campaign has made to back victory for the GOP in the midterm elections "to ensure that Trump can continue to implement his America First agenda with the support of GOP majorities in the House and Senate."
To view the ad, click on the image below:
"Shots fired into Volusia County Republican Party satellite office, police say" via Bianca Padro Ocasio of the Orlando Sentinel — At least four shots were fired into the Volusia County Republican Party's office in South Daytona, police said Monday. No one was injured, according to South Daytona police Capt. Mark Cheatham, but the shooting broke the offices' front window and caused some damage to the drywall inside. … No eyewitnesses have been identified, and investigators are in the process of tracking down surveillance footage from neighboring businesses, Cheatham said. Volusia County Republican chair Tony Ledbetter told WFTV that "some sick person," which he identified as "Democrats," took their anger out on his office. … Police have not released any information about potential suspects, their political affiliations or motive for the incident. … The League of Women Voters of Florida and the Florida Coalition to Prevent Gun Violence called the incident "domestic terrorism" that comes on the heels of a mass shooting that claimed 11 lives at the Tree of Life Synagogue in Pittsburgh on Saturday.
— GILLUM VS. DESANTIS —
"Donald Trump, showing no evidence, calls Andrew Gillum a 'thief'" via Ryan Nobles, Greg Krieg and Devan Cole of CNN — Trump launched what opponents decried as a racially loaded attack on Gillum, labeling him a "thief" without evidence and claiming that, as mayor of Tallahassee, Gillum oversees one of the country's "most corrupt cities." Gillum responded less than an hour after Trump's attack and, like the last time they clashed, mocked the President for not engaging him more directly. "On Twitter, there is a choice between having the courage to @ the person you are trash talking, or not," Gillum wrote. "@realDonaldTrump is howling because he's weak. Florida, go vote today."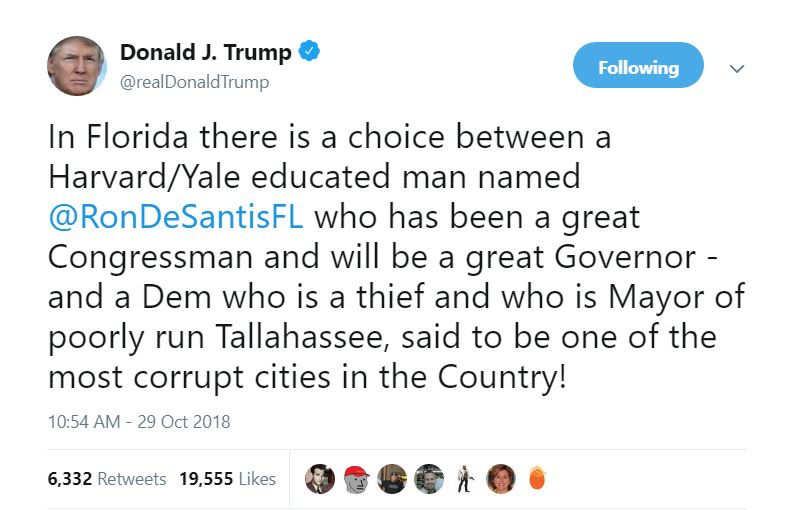 "Latest haul pushes matching funds over $8 million" via Jim Turner of the News Service of Florida — The release of the latest weekly checks also showed that Democratic Agriculture Commissioner candidate Nikki Fried has qualified for the taxpayer-funded program, which provides matches for individual contributions of $250 or less to candidates' campaigns. Fried, an attorney and lobbyist from Fort Lauderdale, got a check for $117,627 on Friday. She became the 10th statewide candidate this year to participate in the program — though four of those candidates lost in primaries. Fried's Republican opponent, state Rep. Matt Caldwell, has decried the program as "campaign welfare." The biggest user of the program this year has been Republican DeSantis, who drew a check for $279,046 on Friday and has now received just over $2.3 million from the state.
"Latest documents claim Gillum paid for fundraising trip with official office account" via Arek Sarkissian of POLITICO Florida — Gillum paid for the Feb. 12, 2016, round-trip flight from Tallahassee to St. Pete-Clearwater International Airport with an official Mayor's office expense account, the Tallahassee Democrat reported last year. However, the newly released records provided by the lawyer of former Gillum ally Adam Corey under a subpoena issued as part of an investigation by the Florida Commission on Ethics indicate the flight was expressly for Gillum to meet with potential donors to his gubernatorial campaign. Gillum's 2014 mayoral campaign finance reports show he had moved $10,000 to his official mayoral office account about the time he won the local office in 2014. State law restricts the use of the account to only official city business. Monday's release of records was the third time Tallahassee lawyer Chris Kise provided the public with a glimpse into Corey's consultant relationship with Gillum amid a highly publicized FBI corruption investigation of Tallahassee City Hall.
"Ron DeSantis used to criticize Obama-era energy investors. Now one is hosting his fundraiser" via Danny McAuliffe of Florida Politics — Before he was a statewide candidate, DeSantis denounced the cozy relationship between the federal government and some private businesses. But it now appears the Republican nominee for Governor is willing to be wined and dined by those linked to the very same practice. Among the hosts of a Monday night fundraiser for DeSantis is William "Wilber" James, co-founder and general partner of RockPort Capital … one of the top investors in the now-bankrupt solar panel manufacturing group Solyndra Inc. Before going under in 2011, Solyndra received a $535 million loan guarantee from the U.S. Department of Energy. After the company's demise, Republicans — including DeSantis — had used the incident to describe a sort of crony-capitalist relationship between the federal government then overseen by President Barack Obama and companies like Solyndra.
"DeSantis spread George Soros fear days after a bomb was sent to Soros" via Sam Stein of The Daily Beast — Speaking at Inman Park Baptist Church in Winter Haven, DeSantis was in the midst of arguing that a victory by his opponent … would fundamentally destroy Florida's economy, when he noted the ability of a governor to appoint swathes of people to statewide agencies and boards. "He could be seeding, into our state government, you know, Soros-backed activists," DeSantis said of his opponent. DeSantis' remarks came at a particularly delicate time. That Tuesday, news broke that an explosive device had been found at Soros' suburban New York home. It was the first revelation of what turned out to be a mass assassination attempt on numerous leading Democrats. Just hours after DeSantis spoke, the suspect in those bombings — a Donald Trump-loving Florida man — was arrested by authorities.
"More police backing for DeSantis" via Florida Politics — The polls say that the race for governor between DeSantis and Gillum is too close to call. However, the battle for the hearts and minds of law enforcement is no contest: On Monday, DeSantis rolled out yet another endorsement from a police union. The International Union of Police Associations, citing the "extreme positions" taken by Gillum during the campaign, said they "could not remain neutral." DeSantis now has been endorsed by every major police union in the state and over 50 County Sheriffs.
—"Gillum's slap-down of DeSantis for calling him 'Andrew' is rooted in Jim Crow-era custom" via Dana Sanchez of Moguldom
"Gillum tells supporters to get off their couches, away from Twitter — and round up voters" via Anthony Man of the Sun-Sentinel — Gillum sought to fire up two key Democratic constituencies — black voters and union teachers — as he zipped through Broward and Miami-Dade counties Monday. "Listen everybody. Thank you so much for the support. With your help, we're going to bring home this win. Don't forget; we've got to vote. Election Day is a myth. Election Day is today and every day until November 6th. Get out there and vote like your lives depend on it. Because your lives do depend on who the next Governor is," Gillum said. That was his message in a brief interview with Caribbean-American radio stations WZOP-FM 92.7 in Fort Lauderdale and WZPP-FM 96.1 in Miami, which were broadcasting from Gillum's rally at the African-American Research Library and Cultural Center in Fort Lauderdale.
"Cops worried about Gillum" via Florida Politics — Gillum has the law enforcement community shook, per a new ad from a GOP group. "Worried," the latest spot from the Republican Governors Association, paints a dispiriting picture of the Tallahassee Mayor. The RGA here plays into DeSantis' stretch-run messaging. For the last week, the Republican has messaged about Gillum's support from the criminal-justice reform group Dream Defenders, and now "Florida Facts" (a committee that has seen $7.5 million raised and spent since August) is providing an assist for a closing argument.
To view the ad, click on the image below:
Assignment editors — Before a "Women for DeSantis" news conference, Donna Deegan, a breast cancer survivor and activist, will hold a media availability to discuss DeSantis' record of voting against women's health care, 8 a.m., 1011 San Jose Boulevard, Jacksonville.
Assignment editors — DeSantis, wife Casey, Lt. Gov. nominee Jeanette Nuñez, and state Rep. Cyndi Stevenson will hold a news conference at his Jacksonville Victory Office, 8:30 a.m., 10111 San Jose Blvd., Unit 06, Jacksonville.
Assignment editors — DeSantis will be joining supporters for two get-out-the-vote events: 11 a.m., La Teresita Restaurant 3248 W Columbus Dr., Tampa; 1:30 p.m., Sun City Center Area Chamber of Commerce, 1651 Sun City Center Plaza, Sun City Center.
Assignment editors — The Gillum campaign bus tour continues with stops in both central and southern Florida: 10 a.m., New Port Richey Recreation & Aquatic Center, 6630 Van Buren St, New Port Richey; 11:45 a.m., Trinity Worship Center International, 2795 N 10th St., Haines City; 4 p.m., St. Mary's Primitive Baptist Church, 605 Mary Street, Punta Gorda; 5 p.m., Environmentalists for Gillum early vote event, Riverside Community Center, 3061 E Riverside Dr., Fort Myers.
— NELSON VS. SCOTT —
"Super PAC backing Rick Scott piles up six-figure checks in October" via Matt Dixon of POLITICO Florida — An additional nearly $2 million flowed into a super PAC supporting Scott's Senate bid during the first three weeks of October, according to newly filed campaign finance reports. The super PAC, known as New Republican, has helped offset negative Scott ads being funded by Senate Majority PAC, a super PAC aligned with Senate Minority Leader Chuck Schumer that supports Nelson. The latest New Republican filing period, which covers Oct. 1 through Oct. 17, is packed with checks of $100,000 or more, largely from major financial services industry firms. The biggest single check over the recent reporting period came from William Foley, chairman of Fidelity National Financial, who kicked in $206,100.
"Bill Nelson compares current U.S. political climate to Rwanda before genocide" via Ryan Nobles of CNN — Nelson commented Sunday while stumping at the Covenant Missionary Baptist Church in Florida City. Nelson was accompanied at the event by Democratic California Sen. Kamala Harris. Nelson described his wife's relationship with Rwanda's current first lady, Jeannette Kagame, and said tribalism is sweeping through U.S. politics to a dangerous degree. He called the story of the Rwandan genocide "instructive" to Americans. "When a place gets so tribal that the two tribes won't have anything to do with each other … that jealousy turns into hate," Nelson said. "And we saw what happened to the Hutus and the Tutsis in Rwanda, it turned into a genocide. A million-people hacked to death within a few months. And we have got to watch what's happening here."
"'Voices' want Nelson gone" via Florida Politics — Another day, another bit of new creative from the New Republican PAC. The Scott-supportive committee released a digital ad Monday that reminded voters of one of the Scott campaign's central contentions; namely, that Sen. Nelson is nothing more than a party-line Democrat who has been in politics way too long. The fifteen-second digital spot, part of what the committee calls an "extensive digital media campaign," uses the kind of average people one sees in political ads to shred Nelson for one failing or another. Among the charges: that Nelson voted to raise his own pay, then voted to raise taxes; that said tax raises hurt one voter's "family and business;" that he only votes "party line;" and that "Bill Nelson's been in Washington for longer than [the middle-aged man speaking] has been alive.
To view the ad, click on the image below: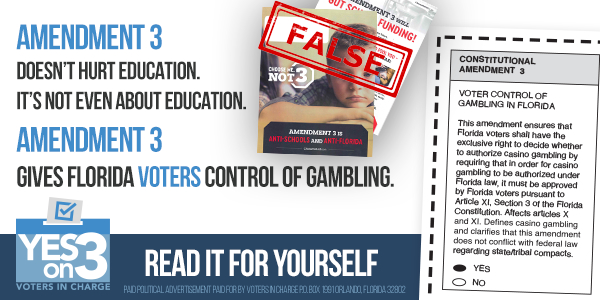 — NOTES FROM THE CAMPAIGN TRAIL —
First in Sunburn – Nikki Fried ad says it's time for 'Something New' — Agriculture Commissioner candidate Fried is out with a new ad highlighting the issues facing Floridians — from green algae and red tide to the failure of the Department of Agriculture to complete background checks and more. "Fried offers a new direction on these issues, where water quality is prioritized, full background checks are performed, and patient access to medical marijuana is expanded to help the sick and suffering," a campaign statement says.
To view the new ad, click on the image below:
"Bernie Sanders to campaign with Sean Shaw in Tampa" via William March of the Tampa Bay Times — Sanders will campaign with Democrat Sean Shaw for attorney general in Tampa Wednesday. The event will include Sanders, Shaw and lieutenant governor candidate Chris King at Fowler Fields at the University of South Florida. Doors will open at 2 p.m., and the event will be 3:30-5:30 p.m. Shaw will also appear and speak at the campaign event in Miami Friday with Barack Obama, governor candidate Andrew Gillum and Senate candidate Nelson.
Third Ashley Moody ad touts experience, Sheriff support — Moody's campaign unveiled its third campaign advertisement, a 30-second spot highlighting her experience as a federal prosecutor and circuit court judge, including the nearly 90 percent of Florida Sheriffs, both Republican and Democrat, who have endorsed her candidacy. The ad is part of significant media buy across the state.
To view the ad, click on the image below:
"Gambling amendment backers top $40 million" via the News Service of Florida — With the Seminole Tribe of Florida pitching in another $3.285 million last week, a political committee backing a proposed constitutional amendment on gambling has raised more than $40 million, according to a newly filed finance report. The committee, known as Voters In Charge, raised $40,028,930 as of Sunday as it tries to pass Amendment 3 on the November ballot. The proposed constitutional amendment, which could make it harder to expand gambling, would change the Florida Constitution and give voters the "exclusive right to decide whether to authorize casino gambling" in the state.
"Another $2.4 million flows to 'Marsy's Law' campaign" via the News Service of Florida — The committee Marsy's Law for Florida received the money during the past two weeks from the national Marsy's Law for All Foundation, according to finance reports posted on the state Division of Elections website. In all, the Florida committee had raised $32.78 million as of Saturday, with almost all of that total coming from the California-based foundation. The committee had about $2.6 million in remaining cash on hand as of Saturday.
Shane Battier stars in new Amendment 6 ad — Former Miami Heat player Shane Battier, a two-time ringer from the "Big Three" era, took his support for the "crime victim bill of rights" amendment to the next level this week by appearing in a video ad pushing for the ballot measure … "I spent my entire career trying to defeat opponents on the basketball court, but no victim of crime should ever feel hurt, deflated or defeated," he says in the 30-second spot. "Unfortunately, they often do because Florida law doesn't give the victims of crime the equal rights they deserve." … "Please vote 'yes' on Amendment 6," he concludes. … Amendment 6, also known as "Marsy's Law," has earned the support of several Sunshine State celebs and politicians, though recent polling show voters are split on the proposal. Constitutional amendments must earn 60 percent support from voters to pass.
To view the ad, click on the image below:
— MORE NOTES FROM THE TRAIL —
"New ad calls out Carlos Curbelo's 'extreme' opponent" via Ryan Nicol of Florida Politics — The Congressional Leadership Fund (CLF) is going on the offensive on behalf of Curbelo, labeling his Democratic opponent, Debbie Mucarsel-Powell, "too extreme" and "too dangerous" for South Florida voters. The ad, titled "Extreme," refers to Mucarsel-Powell as "Debbie Powell" throughout the ad, laying out her policy proposals that the group deems out-of-step with Florida's 26th Congressional District. CLF is a Super PAC aimed at electing Republicans to the U.S. House. "Carlos Curbelo is an independent voice working across the aisle to fight for more jobs, lower taxes, and more economic growth," the ad's narrator says.
To view the ad, click on the image below:
— DOWN BALLOT —
"Responding to Pittsburgh shooting, Lindsay Cross blasts Jeff Brandes on gun record" via Janelle Irwin Taylor of Florida Politics — Cross is adding a new bullet point to her list of campaign priorities after the deadly mass shooting in a Pittsburgh synagogue Saturday that claimed 11 lives. … A minute-long video shared on social media shows a somber Cross sitting in a church pew wearing a black dress demanding "common sense" gun legislation aimed at reducing gun violence and mass shootings. "It is past time that we have leaders who will stand up and fight for the safety of our communities," Cross said. … Cross blasts her opponent, Senate District 24 incumbent Jeff Brandes, for not standing up to the gun lobby. … "Jeff Brandes brags about being a lifetime member of the NRA and will never do what is truly needed to keep our community safe," she said. … Cross shot the video one day after the Pittsburgh shooting at Tree of Life synagogue in which Robert Bowers used an AR-15 assault rifle to gun down members of the Jewish congregation. … Bowers was a legal gun owner.
"Joe Gruters shifts into overdrive for himself, fellow Republicans" via Jacob Ogles of Florida Politics — Republican state Senate candidate Gruters knows his success this year relies on the strength of the GOP ticket as a whole. "We're trying to drive turnout for the entire team," he said. As the 10-year chairman of the Republican Party of Sarasota, Gruters knows the importance of lifting the entire slate more acutely than most politicians. This year, he says, base turnout will make or break certain campaigns. "You used to be able to identify voters that cared about education. You could send them something about what you would do to increase teacher pay, and maybe you could turn them," he said. "In today's environment, it's 'Do you support Trump or not' "
"Republican ad seeks to tie Anna Eskamani to rage, declares 'let's rise above'" via Scott Powers of Florida Politics — The Republican Party of Florida is releasing a new television commercial attacks Democratic House District 47 nominee Eskamani, seeking to tie her to anger and rage on the left, and Republican nominee Stockton Reeves as the candidate to help "rise above the rage." The new 30-second spot, which technically is a three-for also supporting the re-election campaigns of state Reps. Mike La Rosa and Bobby Olszewski, recycles some stark, black-and-white images from previous RPOF commercials of a radical-looking Eskamani, plus some stock footage of some generic rioting somewhere. New to this ad are images from last year's protests against Publix Supermarkets, in which Eskamani participated.
To view the ad, click on the image below:
From the political Hollywood files: Actor Billy Crudup endorses Democrat Emma Collum for HD 93 — Collum shared Crudup's endorsement in a tweet on Monday. He grew up in Broward County. "The decisions our local elected officials make are important to me and my family which is why I'm supporting Emma Collum for the state House District 93, which includes Fort Lauderdale up to Deerfield Beach," said Crudup in a video. "I've gotten to know Emma, and I strongly believe that she is the right leader for the position … I believe in Emma Collum, and I hope you will join me in voting for her."
I'm so excited that gifted actor Billy Crudup, who grew up in Fort Lauderdale, is supporting my campaign!

Need information about where to vote? Visit https://t.co/AgvPv4pc99!

Thanks to @runforsomething, @HometownVoices, & @PeterSalett for introducing us! #Flip93 #TeamEmma pic.twitter.com/i56T3FTKYb

— Emma Collum (@collum_emma) October 29, 2018
"Yankees and Moffitt help push donations to transportation group over $3 million" via Christopher O'Donnell of the Tampa Bay Times — The New York Yankees, Tampa Electric and the H. Lee Moffitt Cancer Center are the latest big names to weigh in with sizable campaign donations to the group pushing the transportation sales tax, which has now raised more than $3 million. The Yankees donated $100,000 to All for Transportation, matching earlier contributions by the region's three major professional sports franchises. TECO and Moffitt both gave $50,000 and Adventist Health System, which owns Florida Hospital, donated $100,000. And there was another $150,000 donation from Strategic Property Partners, a development firm launched by Tampa Bay Lightning owner Jeff Vinik and Cascade Investment, the capital fund owned by Microsoft billionaire Bill Gates.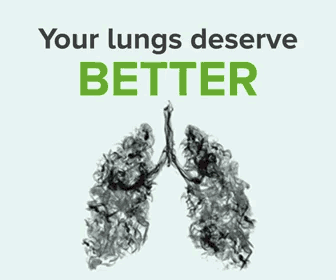 — AFTER MICHAEL —
"Lawmakers ask FEMA for more housing for storm survivors" via The Associated Press — Republican U.S. Sen. Marco Rubio and Democratic U.S. Sen. Nelson said in a letter to FEMA's director that the alternative housing must be deployed immediately to the Panhandle to alleviate suffering. They were joined in their request by three U.S. congressmen who represent the Panhandle — Republicans Neal Dunn and Matt Gaetz and Democrat Al Lawson.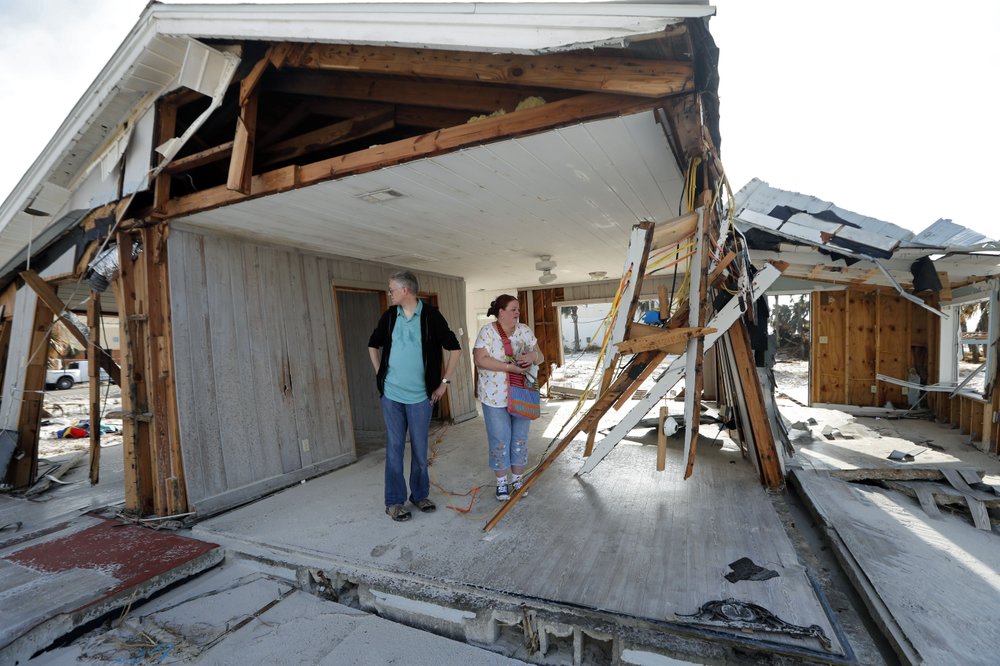 "A Florida city, hit hard by Hurricane Michael, seeks more housing aid" via Glenn Thrush of The New York Times — So far, 2,273 homeowners and 6,145 renters have received FEMA rental assistance payouts, totaling about $16.5 million, according to the most recent statistics gathered by the agency's Atlanta regional office. Another $17.5 million has been paid out to homeowners for repairs or replacement of their wind-battered houses, a small down payment on what is expected to be a multibillion-dollar federal recovery and rebuilding effort that will span years. FEMA's main temporary housing initiative, the Transitional Sheltering Assistance program, provides cash payments to landlords willing to rent to people displaced by Michael. But so many of Panama City's buildings were damaged that the pool of available apartments is nearing zero. Moreover, many owners of undamaged upscale condominiums and hotels in nearby Panama City Beach are simply unwilling to rent to low-income tenants.
"Hurricane causes heavy losses for Panhandle farmers" via Jim Turner of the News Service of Florida — Hurricane Michael will cost Florida farmers an estimated $158 million because of damaged crops, including major damage sustained by cotton farmers, according to a University of Florida study. Economists with the university's Institute of Food and Agricultural Sciences projected that nearly 1 million acres of crops such as cotton, nuts and vegetables, along with beef, dairy and other animal products, were damaged across 25 counties. The study, calling the storm "the most serious natural disaster to impact agricultural and natural resources industries in the Florida Panhandle in decades," did not include damage to timberland.
"Panhandle 'protector' shot at truck, yelled slurs, police say" via Samantha Gross of the Tampa Bay Times — Carl Kuhn, a Callaway resident neighbors call the Fox Avenue "hero," told reporters last week that he was arrested by Bay County deputies after he shot a rifle twice into the ground to scare off looters after Hurricane Michael. At the time of publication, the Bay County Sheriff's Office said an official police report of the incident was inaccessible because of power-related issues in the building. Over the weekend, an arrest report and affidavit were released on the sheriff's office Facebook page, alleging Kuhn had been drinking before the incident and shot the gun not into the ground, but at a man driving by.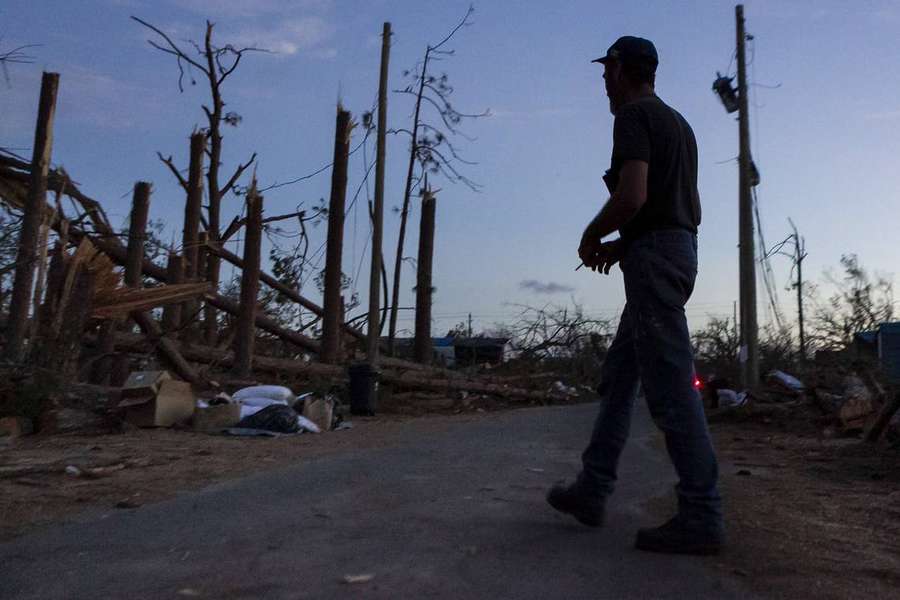 Assignment editors — Agriculture Commissioner Adam Putnam will hold an "agricultural recovery listening session" with members of Florida's agriculture industry to discuss damage caused by Hurricane Michael and recovery efforts and needs. That's at 3 p.m. (Central time), Rivertown Community Church, 19359 State Road 71 North, Blountstown.
— STATEWIDE —
"Groups seek to extend Supreme Court selections" via Lloyd Dunkelberger of the News Service of Florida — The League of Women Voters of Florida and Common Cause are asking the Supreme Court to order a nominating commission to extend the application deadline and halt a current nomination process in light of a court order issued this month. The Supreme Court unanimously ruled on Oct. 15 that the winner of the Nov. 6 governor's election has the "sole authority" to appoint the replacements for justices Barbara Pariente, R. Fred Lewis and Peggy Quince, who are leaving the court in early January because they have reached a mandatory retirement age. In a filing on Friday, the League of Women Voters and Common Cause asked the state's highest court to order the Supreme Court Judicial Nominating Commission to reopen the application process and extend the deadline to at least Jan. 8, which is when the new governor will take office.
"Mailbomb suspect appears in Miami court, possible 'hit list' found in van" by Jay Weaver of the Miami Herald — Cesar Sayoc, a strident supporter of Trump charged with directing a mail-bomb campaign in South Florida against prominent Democrats, will be locked up in federal custody in Miami for at least a few more days … The 56-year-old Aventura man … made his first federal court appearance on Monday before an expected move to New York … Law enforcement sources told the Miami Herald that a "hit list" of more than 100 potential bomb recipients was found in the van where he had lived and is suspected of assembling his devices. … His initial hearing came as investigators continued to track more possible mailings, including one recovered Monday … The defendant, wearing a khaki prison jumpsuit, shackled and surrounded by U.S. marshals, said little about his case during the brief hearing but seemed to be fighting back tears. … So far, a total of 15 similar manila packages containing crudely made explosives have been linked to Sayoc's alleged mail-bomb campaign.
"Appeals court orders judge to review Scott records" via Michael Moline of Florida Politics — A state appeals court has overruled a Tallahassee trial judge who ordered Scott to disclose details of his official and campaign schedules, ordering that judge first to review the material privately. State law clearly requires such "in camera" scrutiny of the disputed material, a unanimous three-judge panel of the 1st District Court of Appeal said. Judge Lori Rowe signed the opinion and wrote separately to stress that disclosure of some of Scott's travel plans might compromise his security. She cited an affidavit signed by Darrick Walker, of Scott's security detail, attesting that those details "could reveal surveillance techniques, procedures, and the identity of law enforcement officers, which would compromise the safety and security of the governor."
"Slot machine dispute heads to Supreme Court" via the News Service of Florida — The 1st District Court of Appeal in August upheld a circuit judge's ruling that the so-called "pre-reveal" games are illegal slot machines. But Blue Sky Games, which developed the games, and Jacksonville-based Gator Coin, which leased the games to businesses, have filed notices that are a first step in asking the Supreme Court to take up the issue. The legal wrangling began when the Florida Department of Business and Professional Regulation's Division of Alcoholic Beverages and Tobacco ordered two businesses to remove the machines, prompting challenges from Blue Sky Games and Gator Coin. Supporters of the games have contended that the machines are legal because they include a "preview" feature that advises players of the outcome of the games. But regulators and other critics have argued the preview feature doesn't matter because the "random number generator" used to create the games equates to the definition of slot machines, which are games of "chance," under state law.
"Tallahassee man accused of flashing gun at FAMU students gets fine, community service" via Karl Etters of the Tallahassee Democrat — Don Crandall Jr., 49, was arrested on charges of improper exhibition of a firearm, but if he completes 50 hours of community service, pays a $100 fine and agrees not to possess any firearms within six months, those charges will be dropped. "This agreement is a deferral of prosecution and not a contract of immunity," Assistant State Attorney Adrian Mood wrote in the agreement. "Should (Crandall) fail to meet the terms and conditions of this agreement, the agreement shall be void at the discretion of the state attorney." Crandall was seen on video at the Stadium Center apartments on Gaines Street holding the pistol while he told a group of FAMU students they were not allowed on the elevator. He questioned who they were and why they were at the complex, according to court records.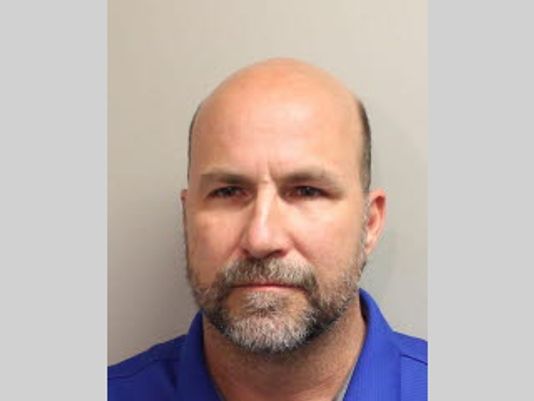 "Tampa Electric wins PSC clearance for solar power projects" via Michael Moline of Florida Politics — The Public Service Commission approved a deal that allows Tampa Electric Co. to build five solar-generating plants and pass along the $46 million tab to its ratepayers. The hit to the average homeowner will be $2.46 cents, effective on Jan. 1. Customers would be entitled to refunds if any of the projects are delayed. Under the settlement agreement between TECO and the Office of Public Counsel, customers also could save money on natural gas and coal the utility no longer would need to burn.
"Next governor should leave corporate tax rate alone, influencers say" via Adam Wollner of the Miami Herald — A new survey of the Florida Influencers, comprised of 50 of the state's leading political and policy figures, found that more than half of respondents (54 percent) believe the next governor should not alter the state's current corporate tax rate of 5.5 percent. Meanwhile, 25 percent said the rate should be raised to provide more funding for education, and 21 percent said it should be lowered to spur greater business development. "I don't believe a change in the corporate tax rate, either up or down, is warranted at this time," said Brian Keeley, the president and CEO of Baptist Health South Florida. "The Florida economy, in general, is currently doing just fine."
Pam Bondi sued over Florida Expressway amendments" via Ryan Nicol of Florida Politics — The Miami-Dade County Expressway Authority says it's being bullied by the Legislature. Now, MDX has filed suit to see if the courts agree. MDX filed suit in Tallahassee against Attorney General Pam Bondi, seeking a finding that recent changes to the Florida Expressway Authority Act are unconstitutional and invalid. Bondi's office says they have not been served with the lawsuit. The amendments, among other things, mandated a reduction in toll rates, limited the amount of toll revenue that can be used for administrative expenses, and changed auditing procedures, according to the complaint. … Thus, MDX is asking for a declaratory judgment that the amendments are unconstitutional. … The suit also refers to the legal concept of "home rule," an issue which has earned a lot of attention due to actions by the state legislature. … MDX asserts that concept, along with the 1996 transfer agreement, grant it full authority to operate the county's toll systems on the five expressways within the board's jurisdiction.
"Top union official Randi Weingarten says schools need more money; and health care is paramount" via Mitch Perry of the Florida Phoenix — Several of Florida's largest school districts … have referendums on the ballot next week to raise funds for operating expenses, school buildings and security. That makes the Sunshine State a microcosm of the nation overall, says Randi Weingarten, president of the American Federation of Teachers … "There are 200 ballot initiatives around the country regarding school funding," Weingarten told the Phoenix … Weingarten said that there are two things that the public believes government should do — ensure that every child has a right to quality public education, and every person in the country has access to health care. … Weingarten, an outspoken liberal, is critical of Republican U.S. Senate candidate Scott and gubernatorial candidate DeSantis for advocating for the repeal of the Affordable Care Act … "Both Scott and DeSantis are lying about their records because they know what the public wants is completely different from what their record is," she said.
'Protect Our Care' bus rally rolls into Orlando — Community leaders, patients, and residents gathered at Lake Eola Park to call for an end to the GOP's continued war on Floridians' health care — the second of five Florida stops, in Protect Our Care's nationwide bus tour. Traveling 11,303 miles with 49 events in 24 states, the "Care Force One" bus tour is giving Americans, elected officials and health care experts who are "sick and tired of Republicans' constant attacks on the health care they rely on," including the 7.8 million Floridians across the state with pre-existing conditions. "Governor Rick Scott and Republicans in the State Legislature aren't sticking up for health care protections or working with Democrats to lower costs," said Democratic House candidate Anna Eskamani. "Instead, Republicans are ending protections for people with pre-existing conditions, driving up costs and cutting coverage." Following the Orlando rally, "Care Force One" heads to Miami. Check out protectourcare.org/bus-tour/ for the latest information.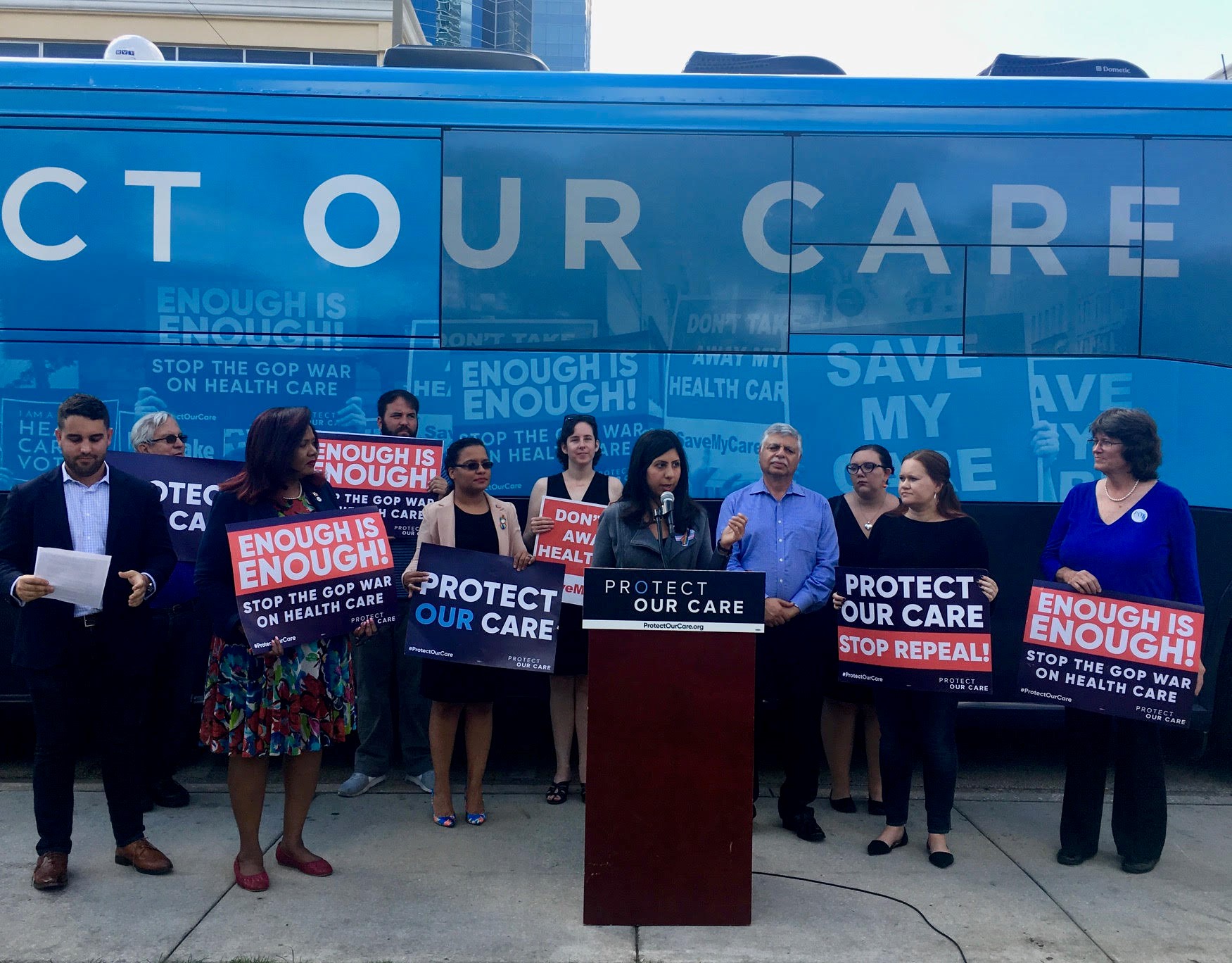 "Tampa Electric wins PSC clearance for solar power projects" by Michael Moline of Florida Politics — The Public Service Commission approved a deal Monday that allows Tampa Electric Co. to build five solar-generating plants and pass along the $46 million tab to its ratepayers. The hit to the average homeowner will be $2.46, effective on Jan. 1. Customers will be entitled to refunds if any of the projects are delayed. Under the settlement agreement between TECO and the Office of Public Counsel, customers also could save money on natural gas and coal the utility no longer would need to burn. "All the power that's generated from the solar facilities, obviously, Tampa Electric has to purchase less fuel to generate power from their other facilities," Public Counsel J.R. Kelly said following the vote.
"USF trustees give praise — and a $210,000 bonus — to outgoing President Judy Genshaft" via Megan Reeves of the Tampa Bay Times — Genshaft, the outgoing University of South Florida president, received a glowing performance review Monday from the school's board of trustees — and a $210,000 stipend to go with it. … "This is a well-oiled machine with a great team, and we are losing the captain of our team," trustee Jordan Zimmerman said. "Nothing could make me prouder than having the president we've had." During her tenure at USF, Genshaft has become one of the highest-paid university presidents in the nation. She collected nearly $1.2 million in pay bonuses and other benefits in 2016-17, ranking seventh for pay in the country … Genshaft makes about double what most U.S. university presidents do … For the last two years, her contract has paid up to $925,000, including $300,000 tied to performance. The agreement gives trustees the power to award up to 70 percent of that … Board Chairman Brian Lamb will decide how much of the remaining 30 percent Genshaft will receive in December.
— TRULIEVE CONTINUES EXPANSION —
Trulieve to open shop in West Palm Beach, the 21st in Florida — Leading medical marijuana provider Trulieve his opening its second Palm Beach location this week, its 21st outlet in the state. This grand opening comes after Trulieve's official listing on the Canadian Securities Exchange (TRUL) and the fifth dispensary storefront in South Florida. "With every dispensary, our main focus is creating an environment that is comfortable, safe, and reliable, and we're proud to continue cultivating those spaces in South Florida," says Kim Rivers, Trulieve CEO. The company plans to have 30 locations in Florida by February 2019, the maximum presently allowed by state law. Recently, the Office of Medical Marijuana Use announced the registry had surpassed 140,000 registered medical marijuana patients with an active ID card, with Trulieve consistently selling more than two-thirds of the state's overall volume. To celebrate, Trulieve representatives will be holding a news conference with Victoria Walker, Director of Community Relations at 10 a.m., and offer tours of the new dispensary at 1322 North Military Trail, West Palm Beach.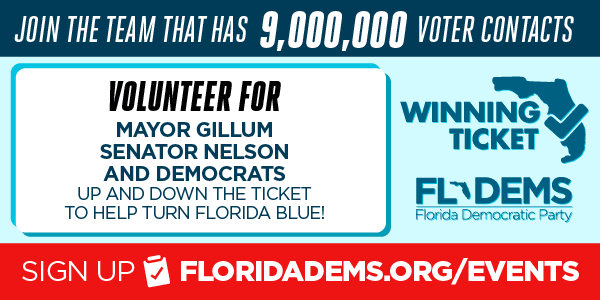 — OPINIONS —
"Joe Henderson: Marco Rubio tweet about anger misses the point" via Florida Politics — In an apparent response to the atrocious events over the weekend in Pittsburgh, Rubio wrote: "Our core problem isn't Incendiary rhetoric. It's the anger it taps into & stokes. Anger moves people to donate & vote. And outrage is good for media ratings & online traffic. Because anger is one of our most powerful emotions. But it is also one of our most destructive." If I'm reading the Senator's point correctly, he seems to be saying that if the media wasn't transmitting anger 24/7, we might not have to deal with so much tragedy. With all respect Senator, you are wrong on that point. First off, the accused shooter in the Pittsburgh massacre sounds like one sick individual. He clearly was filled with irrational hate for Jewish people. The media had nothing to do with that. Neither did President Trump, for what that's worth. The accused shooter apparently was no fan of the President. If anger is the dynamite, incendiary rhetoric is the fuse. And President Trump is the burning match. He is doing it deliberately.
"Ed Moore: Not everything belongs in a state Constitution" via the Tallahassee Democrat — Watching the Constitutional Revision Commission in action this year reminded me of many issues that have been before the Florida Legislature over the years. Most of the issues remain without a satisfactory resolution, but they are not resolved because they are highly complex and without easy solutions. The purpose and call of a Constitution Revision Commission is not to grapple over these types of exceptionally complicated matters. This is not how a reasonable republic or branch of government transacts business.
"Hey, Kelsey Grammer! If Amendment 6 were in place in Florida, as many as 27 innocent people would now be dead" via the Sun-Sentinel editorial board — What the ballot language doesn't say is that most of Amendment 6's long list of victims' benefits are already in Florida law, thanks to a victim's rights amendment adopted 30 years ago. Neither does it mention that this proposal is aimed at diminishing defendants' rights, such as sufficient time to prepare for a fair trial. Florida's speedy trial rule presently entitles the defendant to a trial within 90 days for a misdemeanor and 175 days — just short of six months — for a felony, unless the deadline is extended for a good reason. Amendment 6, however, would allow the prosecution and also the victims — to demand a trial within 60 days unless the trial judge enters an order "justifying a later trial date." Because the right to a fair trial is established in both the federal and state Constitutions, Amendment 6 also would guarantee endless and expensive litigation. You might call Marsy's law a "lawyer relief" bill, because it will generate more legal fees than public benefits.
— ALOE —
"Twitter to remove 'like' tool in a bid to improve the quality of debate" via Margi Murphy of The Telegraph — Founder Jack Dorsey last week admitted at a Twitter event that he was not a fan of the heart-shaped button and that it would be getting rid of it "soon." The feature was introduced in 2015 to replace "favorites," a star-shaped button that allowed people to bookmark tweets to read later. Similar buttons to "like" or show appreciation of people's status updates, pictures and videos have become a central function of every popular social media service since Facebook introduced them.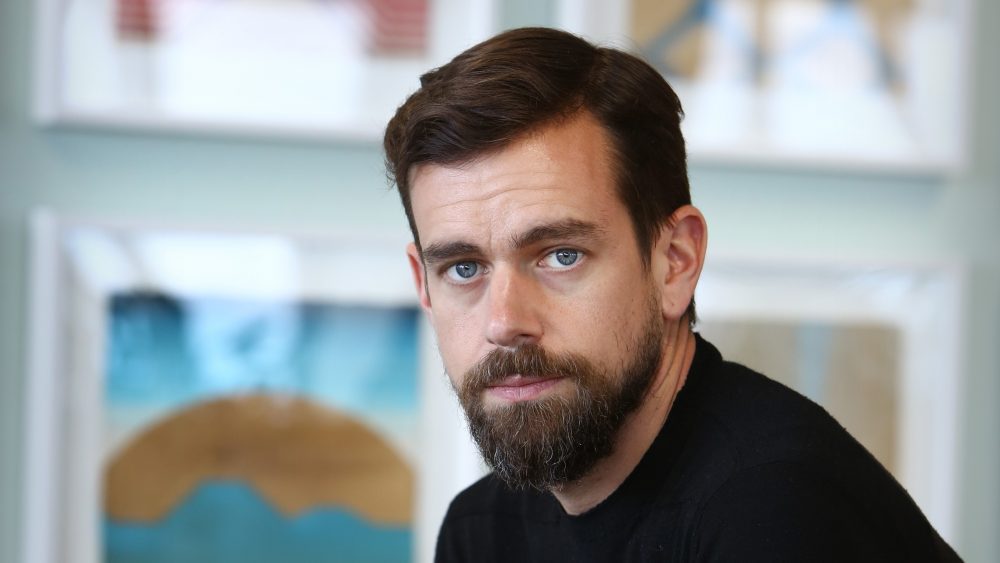 "Universal files infrastructure plans for potential expansion" via John Gregory of Orlando Rising — The 24-page plan, filed by Universal City Development Partners, Ltd., deals with 541.5 acres of land Universal owns off Universal Boulevard and south of Sand Lake Road. It details where new roadways, drainage, and utilities need to be placed on the property. Much of the proposed road work centers on the southwestern edge of the property, close to the North Concourse of the Orange County Convention Center. At least one large roundabout is included in the plans, located to the west of a large gray-colored area. This could be the site of a large parking structure — with up to 5,089 parking spaces slated to be part of the project.
— HAPPY BIRTHDAY —
Happy birthday to Josh Gabel, former Rep. Ron Saunders, and Tyler Winik.