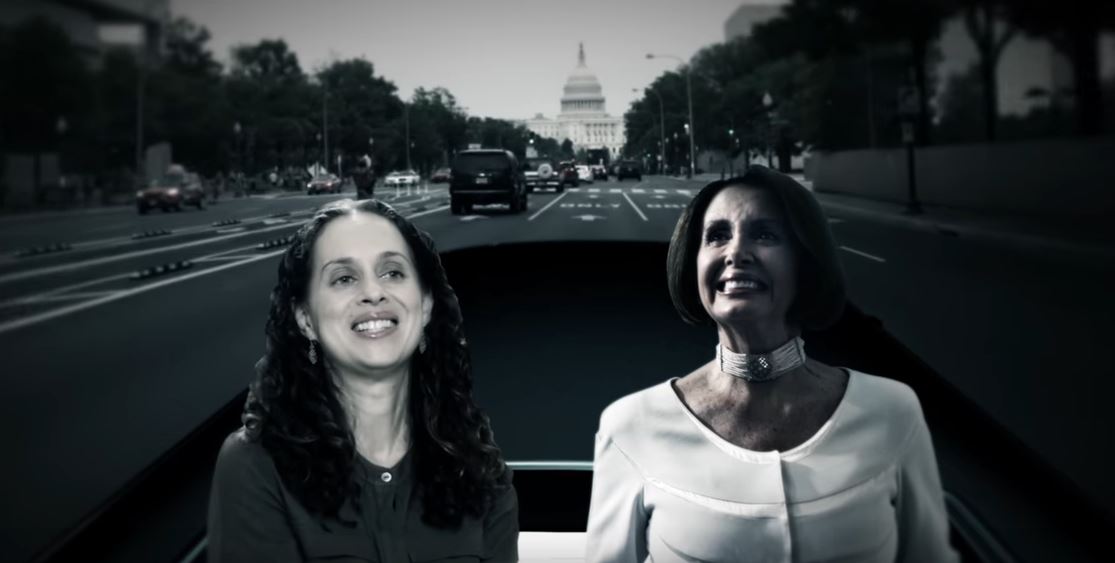 The National Republican Congressional Committee (NRCC) is attempting to frame Democratic candidate Lauren Baer as a limousine liberal ahead of next week's vote in Florida's 18th Congressional District.
The ad also hits a familiar note for the GOP, as it tries to tie Baer to House Minority Leader Nancy Pelosi.
The NRCC's new ad is titled "Plans," and argues Baer's policies will hurt the everyday American.
"We work harder," the ad's narrator begins, before transitioning to a mock-up of Pelosi and Baer riding together in a limousine.
"Liberal politicians live better. Under Lauren Baer, the divide would grow. Lauren Baer and Nancy Pelosi would move us toward government-run health care, get rid of tax cuts for families, slice the child tax credit in half.
"Lauren Baer's family has millions, so she won't suffer like us under the destructive policies she shares with Pelosi, because that's how they roll."
Baer is competing for the CD 18 seat against Republican U.S. Rep. Brian Mast.
Rebecca Lipson, Baer's campaign manager, pushed back against the ad as misleading.
"Congressman Mast's allies in Washington can twist the truth as much as they want but the facts are clear: Congressman Mast voted to rip health care away from thousands of his own constituents, voted for a tax plan that puts Medicare and Social Security on the chopping block, and voted for an age tax that raises the cost of healthcare on our seniors," Lipson said.
"The facts speak for themselves. Congressman Mast is not voting in the interests of working families and seniors in CD 18."
The NRCC may have been prompted to release this spot after a spate of good news for Baer. She outraised Mast in the latest reporting period, bringing in more than $1.7 million.
The Cook Political Report also recently moved its projection of the race from "likely Republican" to "leans Republican," increasing Baer's odds according to the site's analysis.
Yet, Mast remains the favorite. Larry Sabato agrees the race just "leans Republican," but FiveThirtyEight and Inside Elections say the contest is "likely Republican."