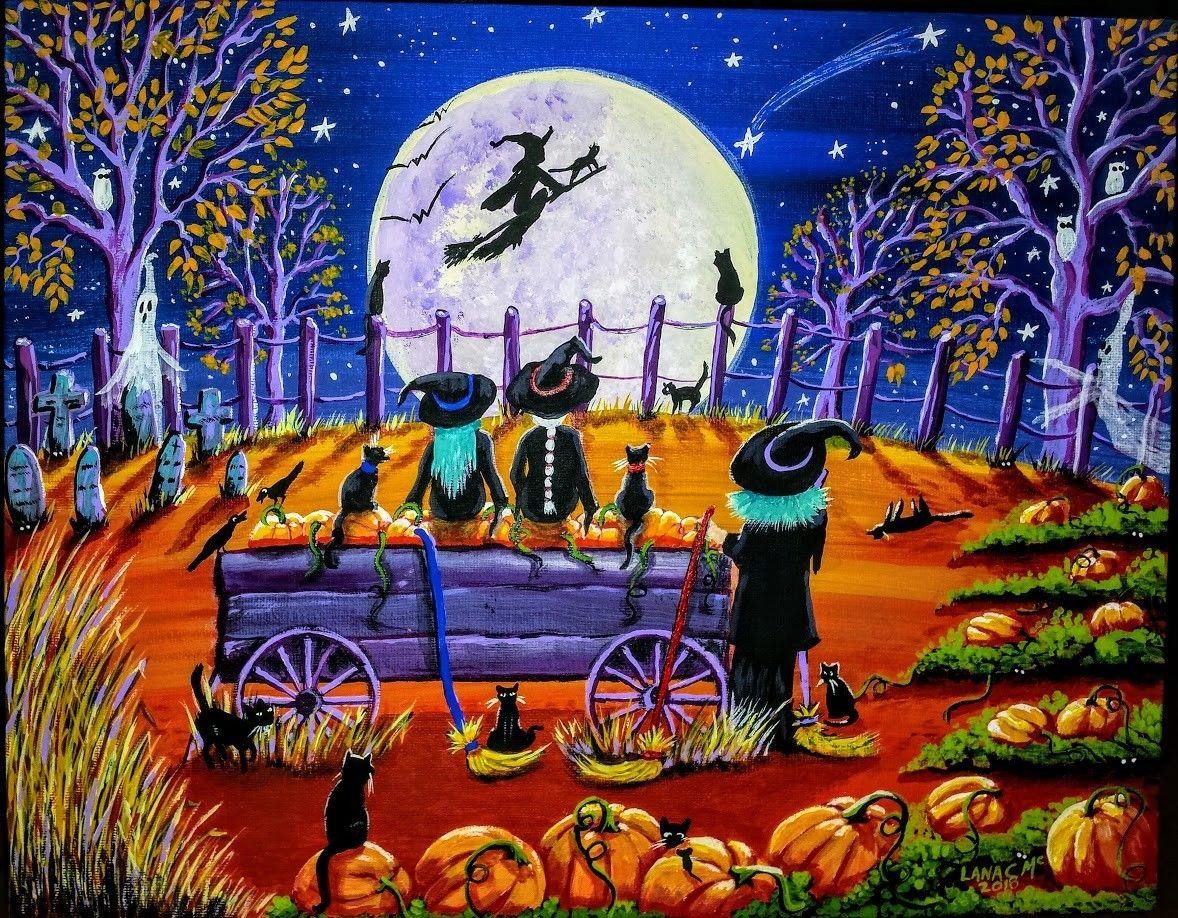 The witching hour is upon us.
Ghosts and ghouls fill the streets. Zombies walk side-by-side with princesses and superheroes. Their mission the same: Spook and scare their neighbors in hopes of scoring enough candy to sustain them for the next year.
Florida Retailers are expecting their tills to be flush thanks to the most frightening of festivals causing Florida consumers flock to stores for everything from candy to costumes. In fact, All Hallows is expected to produce a $9 billion rake for retailers nationwide.
After making the trip to Wal-Mart or Target to grab some garb for the kiddos and something sweet for the strangers sure to come a knocking, there's the question of what to do with the rest of the night.
With the holiday falling on hump day this year, the answer for most will be enjoying a lazy night on the couch zoning out to a few Halloween classics rolling on cable or, more likely, Netflix.
Sunshine State cinema savants can pocket this piece of trivia: Creature from the Black Lagoon was shot in Florida — more specifically, Silver Springs, Wakulla Springs and Jax. The definitive "deep ones" film went on to be considered a classic, but there's been few other "Fresh from Florida films" to be so honored in the 64 years since it bowed.
If the Motion Picture Association of America gets its way, that could change. The trade association has been fighting for years to get film incentives back into the Florida budget, and has been making progress toward that end goal thanks to Will McKinley, Van Poole, Angela Dempsey and Fred Dickinson of PooleMcKinley, with an assist from H. French Brown of Dean Mead.
Of course, not everyone is into creature features. For those that want a little Sci-Fi mixed in, all-time greats such as It Came from Outer Space, Alien and The Thing are always good picks for a reliable fright. Space travel is in vogue right now, with no less than two multi-billion-dollar corps shooting rockets from the Sunshine State to the stars.
Both the Elon Musk-backed SpaceX (or "Space Exploration Technologies" for the long winded) and the Jeff Bezos-backed Blue Origin have a sizable interest in Florida's Space Coast, but not even a team of rocket scientists could navigate the ins and outs of the Florida Legislature.
To handle their lobbying needs, SpaceX has Taylor Biehl and Jeff Sharkey of Capital Alliance Group on its crew, while Blue Origin has locked in Brian Ballard and Mathew Forrest of Ballard Partners. Here's hoping the free market keeps those two high-tech corps in competition — Bezos-Musk just doesn't have the same ring to it as Weyland-Yutani.
Back on terra firma, there's another tech revolution in its nascent phase: Self-driving cars. And unlike the nightmare-inducing Maximum Overdrive, the new-fangled innovation is apparently safe enough for Sen. Jeff Brandes to hop in the non-driver seat.
Musk's Tesla Motors is one of the companies making waves in autonomous vehicles, but there's a truckload more looking to boost their presence in Florida, Starsky Robotics and Google (via Waymo) among them. But until the programming geniuses behind AVs find a way to automate the Legislature, they'll be in need of some backup in Tallahassee.
For Starsky Robotics, those duties have been farmed out to Jonathan Kilman and Paul Lowell of Converge Government Affairs while Waymo has five members of the Southern Strategy Group lobby corps on retainer — Rachel Cone, Paul Bradshaw, Oscar Anderson, Brian Bautista, and Clark Smith.
If staying local and handing out candy doesn't sound appealing this All Hallows Eve, maybe a trip to Orlando for Universal's Halloween Horror Nights is in the cards. As in years past, the theme park purveyor will lean a bit on its film studio cousin to deliver guests a spine-chilling night. Among the IPs in the 2018 edition: Stranger Things, Poltergeist and, fittingly, Halloween.
While the Halloween Horror Nights cast works late into the night to deliver frights, Universal has a trio of firms helping in-house lobbyist Melanie Becker get through the Legislative Session without working into the wee hours. On call for Universal are Paul Hawkes and Tim Stanfield of Buchanan Ingersoll & Rooney, Erik Kirk of PooleMcKinley and Missy Timmins of Timmins Consulting.
Those making the trek to the City Beautiful will need to book a place to stay, of course, and Expedia can help out-of-towners make sure their home away from home has a less creepy caretaker than the Bates Motel or the Overlook Hotel.
When the travel booking platform, one of the top-200 most visited sites worldwide, needs to get something done in Tallahassee it turns to Jennifer Green, Melanie Bostick and Tim Parson of Liberty Partners of Tallahassee.