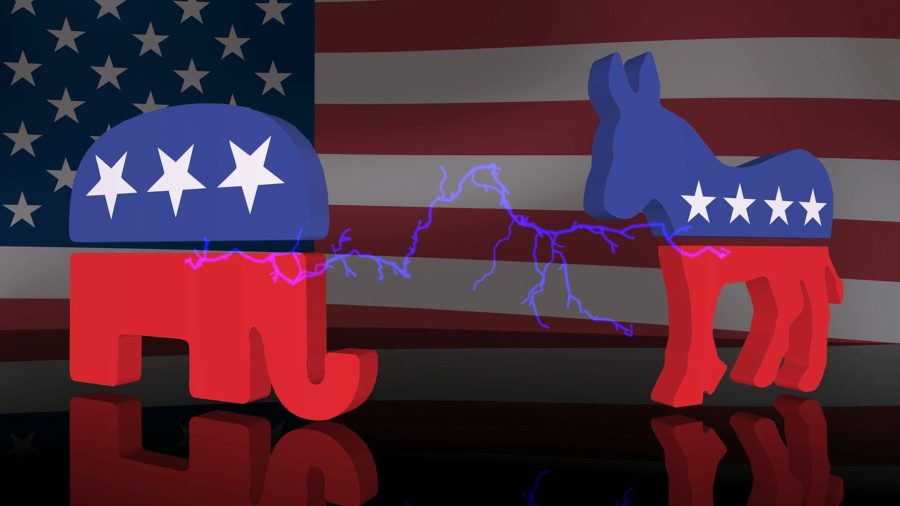 Ahead of President Donald Trump's Halloween visit to Florida later in the day, Florida Democrats warned voters not to get "tricked" regarding the GOP's record before next week's midterm election.
Democratic U.S. Reps. Kathy Castor, Ted Deutch and Val Demings spoke to reporters Wednesday, highlighting what they see as flaws in Republicans' agenda during the 115th Congress.
"President Trump and Republicans are selling out the American people at every turn," Castor said.
"Their actions affect all of us, but especially here in Florida. And there are significant differences between Democrats and Republicans on the ballot this year on the issues most important to them."
One area Castor hit was the issue of health care. It's been a focus of Democrats running for Congress through this cycle, after Republicans attempted to repeal the Affordable Care Act last year.
While those efforts failed, the GOP did manage to get rid of the individual mandate in their 2017 tax bill. Republican attorneys general from several states are also suing to remove protections for people with pre-existing conditions.
"Florida is part of that lawsuit, unfortunately," Castor noted.
She also called out Trump for attempting to argue Republicans would do more to protect those with pre-existing conditions than would Democrats.
"He had the audacity to tweet out that 'Republicans will totally protect people with pre-existing conditions. Democrats will not.'"
Coincidentally, during Wednesday morning's call, Trump reiterated that message in another tweet.
"Republicans will protect people with pre-existing conditions far better than the Dems!" the tweet said.
https://twitter.com/realDonaldTrump/status/1057655675080314880
Given the ongoing lawsuit and the GOP's efforts to repeal the ACA, which established those protections, Trump's claims have come under fire from numerous fact-checkers.
Deutch picked up on those health care criticisms while also hammering Republicans on the tax cuts bill passed late last year.
"Florida won't soon forget the sight of House Republicans flocking to the White House to celebrate the repeal of the Affordable Care Act and taking away health care from people with pre-existing conditions," Deutch said.
"They won't forget the sight of House Republicans celebrating the passage of their massive tax scam. And, frankly, that tax bill was an embarrassment."
Deutch pointed to analysis from the nonpartisan Congressional Budget Office showing the law would increase the national debt by nearly $2 trillion in the next 10 years.
Deutch and Demings also noted criticism of the bill from U.S. Sen. Marco Rubio. Back in May, after the law went into effect, Rubio argued companies that benefited from the cuts were not passing down those benefits to employees.
"There's no evidence whatsoever that the money's been massively poured back into the American worker," Rubio said.
Demings did concede that Florida "has one of the lowest unemployment rates in the country." But she noted such a low rate should result in higher wages as companies compete with each other over a smaller pool of workers.
Instead, she pointed to a report by the U.S. Senate's Joint Economic Committee, showing Florida's average wage growth since January 2017 increased by just 0.3 percent, adjusted for inflation.
In all, the Democrats argued that the GOP is selling them false hope in efforts to get its members re-elected to the House.
"Donald Trump's coming to Florida on Halloween," Castor said. "And we want to make sure that Florida voters aren't tricked."