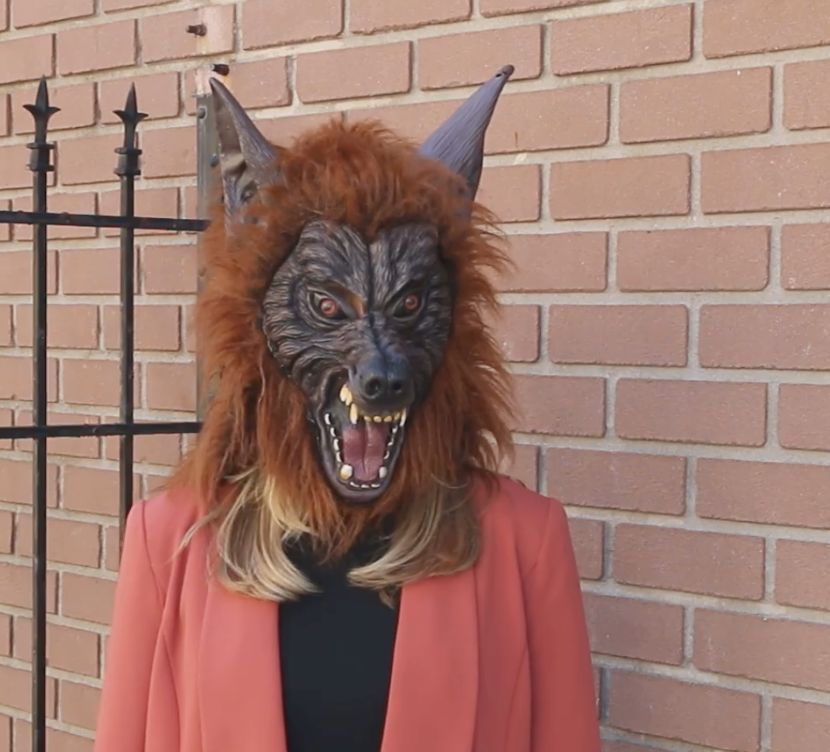 Senate candidate Lindsay Cross wants voters to know the current Republican-led Legislature's spending priorities are far scarier than ghosts and goblins this Halloween.
Cross took to Facebook donning a wolf mask Wednesday in condemnation of conservative priorities.
Cross is running against incumbent District 24 Senator Jeff Brandes, a Libertarian-leaning Republican.
"It's clear that your priorities are not their priorities," Cross said. "During his time in office my opponent has voted to lower taxes for oil drillers and limit the rights of people that have been unpaid."
Cross begins her Brandes slay with a common talking point among Democrats facing Republicans this election in Florida: Conservatives should stop funding for-profit charter schools at the expense of traditional public schools.
"Last year, he and the Republican Legislature gave three times more of our taxpayer dollars to for-profit charter institutions than our own public schools," Cross said. "Meanwhile, children sat in classrooms with sweltering temperatures, broken AC and mold."
Cross was referring to Hillsborough County's public schools. That district, which Cross would not represent, is asking voters to approve a one half-percent sales tax increase to fund overdue renovations to school air conditioning units and clean mold from some of its older schools, including Plant High.
Charter schools received $346 million in Capital Outlay funds in 2016-17, and in many years have gotten more money than traditional public schools, according to a study by the government watchdog group Integrity Florida.
That's despite charter schools educating just 10 percent of Florida's nearly 3 million students.
Cross also blasted Brandes over the Legislature's raiding of the Sadowski Affordable Housing Trust Fund. Lawmakers have been using the fund, which collects money from doc stamps on real estate transactions, to balance the state budget since the early 2000s. The fund is supposed to be used for affordable housing projects.
Tying Brandes to that practice isn't direct, but his support for budgets including misappropriated Sadowski money supports the claim. Brandes suggested starting a task force to address affordable housing issues, according to the Miami Herald.
"Don't be tricked by Jeff Brandes. He's not working for you. I'll help to end their frightening budget priorities and work for your budget priorities," Cross ends her video.
Senate District 24 represents parts of Pinellas County including north St. Petersburg.