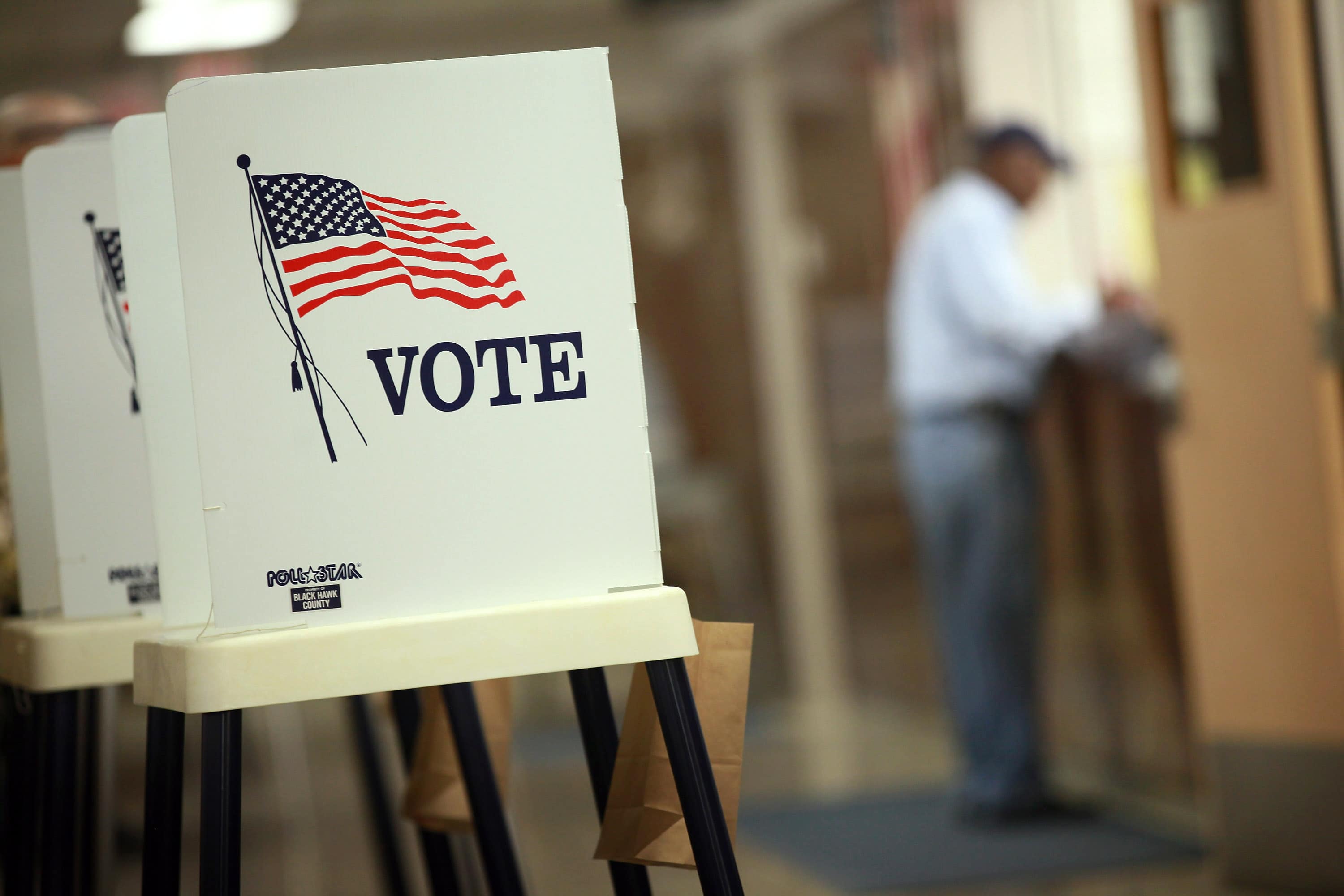 The Congressional Leadership Fund (CLF) is doing its best to stop any 'blue wave' on Election Day.
CLF is one of several Republican groups aimed at protecting the GOP majority in the U.S. House. While some analysts peg Democrats as the favorites to take over the House in next week's elections, CLF's money and on-the-ground efforts show the group has other plans.
Still, CLF spokesperson Courtney Alexander acknowledges the organization is not blind to the challenge facing Republicans on Nov. 6.
"We knew that this cycle was going to be a really challenging cycle," Alexander said.
Alexander is right when it comes to the history. Typically, the President's party tends to receive pushback in midterm elections. Democrats lost seats in 2010 and in 2014 under President Barack Obama, with 2010 being an especially bad year.
Republicans also had a wave year in 1994 under President Bill Clinton, while Democrats did the same in 2006 under President George W. Bush.
All in all, the president's party has lost seats on net in the U.S. House in every election except two since 1962, according to an analysis by Forbes.
That reality necessitated the CLF to dedicate serious resources across the country to stave off history.
"So we made an aggressive goal in the beginning of the cycle to raise and spend over $100 million," Alexander said.
And Alexander says CLF surpassed that goal, raising and spending more than $150 million nationwide. Of that money, just over $5 million was poured into Florida.
According to numbers reviewed by Florida Politics, about $1.9 million was spent by the group in the race between Republican state Rep. Ross Spano and Democratic challenger Kristen Carlson in Florida's 15th Congressional District.
Another $2.9 million was poured into Florida's 26th, where Republican U.S. Rep. Carlos Curbelo is attempting to hold off Democratic candidate Debbie Mucarsel-Powell.
CLF also added $275,000 to help Republican Maria Elvira Salazar defeat Democratic nominee Donna Shalala in Florida's 27th Congressional District.
But Alexander notes the group did more than just dump in money. CLF also committed resources to on-the-ground efforts to help motivate Republicans to turn out in an off-year election.
"We opened field offices in (CD) 18 and (CD) 26 in the summer of 2017," Alexander noted.
"And I think that is critically important that we were there, we have been there for well over a year out knocking on doors and calling voters in those respective districts."
CLF's numbers show about 825,000 voters contacted in CD 18, with more than 1.1 million voters contacted in CD 26.
"We are able to do it effectively because we've been there for over a year, because we know how to target these people, because we've been talking to these residents for so long about the issues."
Alexander says the group attempted to highlight U.S. Rep. Brian Mast's work on the algae crisis and his opening of a congressional office inside a VA center in Florida's 18th Congressional District.
For Curbelo, it was all about his (ultimately failed) efforts to pass bipartisan bills on immigration and work to protect the Everglades.
Whether those efforts are enough to keep Democratic gains to a minimum remains to be seen. But we'll know Tuesday night.