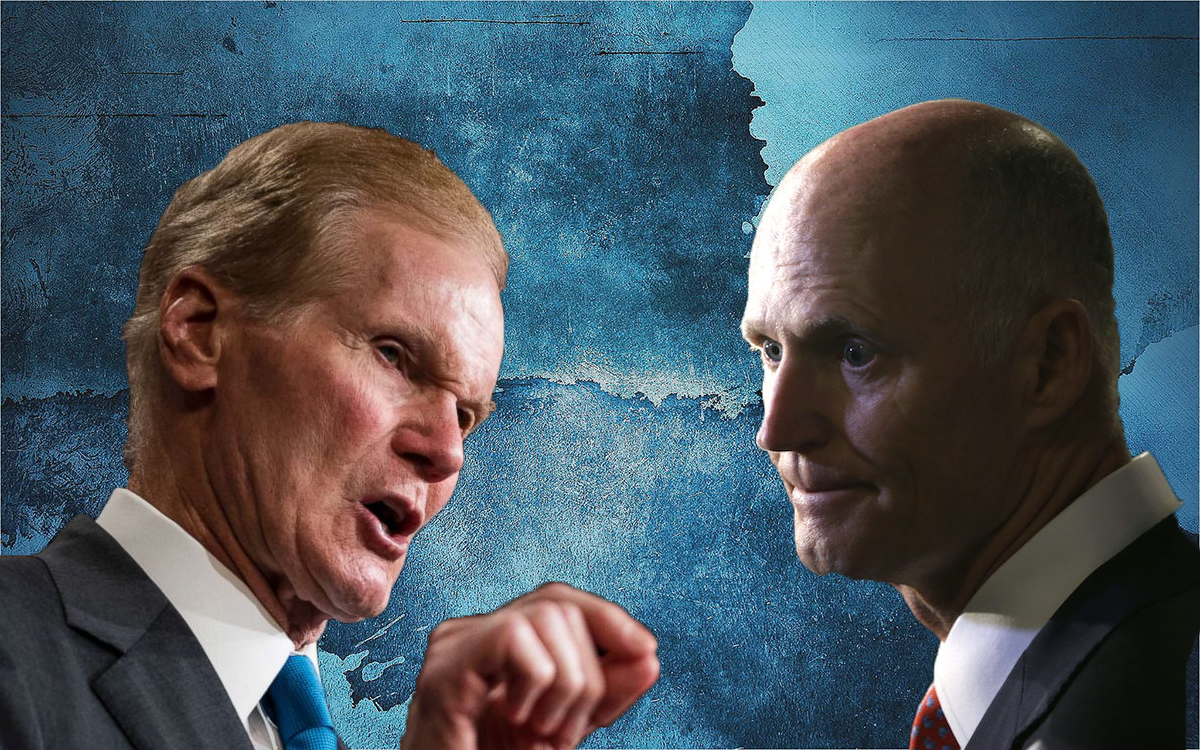 New filings with the Federal Elections Commission show New Republican PAC, the political committee backing Gov. Rick Scott's Senate bid, has pumped nearly $10 million into media buys since the end of last week.
A trio of 24-hour finance disclosures show Scott's committee put down more than $900,000 for a media placement opposing his Democratic rival, incumbent U.S. Sen. Bill Nelson, on Friday. Filings uploaded Wednesday show the committee followed that up with another slate of media buys totaling $8.78 million this week.
Those seven-figure reports, combined with some smaller ones, indicate the committee has spent nearly $10 million since the end of last week.
At the end of the pre-general election reporting period, New Republican PAC had raised more than $19.75 million and had spent more than $18.5 million of that cash. The most recent of the committee's 24-hour reports show it has now spent $29.5 million during the 2018 election cycle.
The committee spending spree is separate from Scott's $66 million-plus in hard money expenditures. The campaign account got another boost on Oct. 22. when the term-limited Governor's whipped out his checkbook to put another $7.5 million of his own money on the line. He followed that up with a $3.8 million check last Wednesday
Since entering the Senate race in April, Scott has put north of $54 million of his personal wealth behind his campaign. His campaign account reports nearly $11.6 million in fundraising since Oct. 16, including the candidate contributions.
Nelson, meanwhile, had raised $26.6 million for his re-election account as of Oct. 17, with another $920,000-plus coming in since that report was filed.
Candidates are only required to report contributions over $200 in their 24-hour and 48-hour finance reports, so Scott and Nelson's totals during the final days of the race could be significantly higher.
After leading for most of the race, Scott has ceded some ground to Nelson in the polls, most of which show the third-term Senator ahead by a hair.
The current polling average complied by RealClearPolitics gives Nelson a 2-point lead over Scott, while FiveThirtyEight is giving the incumbent a 5-in-7 chance to hang on. The FiveThirtyEight model projects Nelson will win re-election by a 4-point margin on Tuesday.