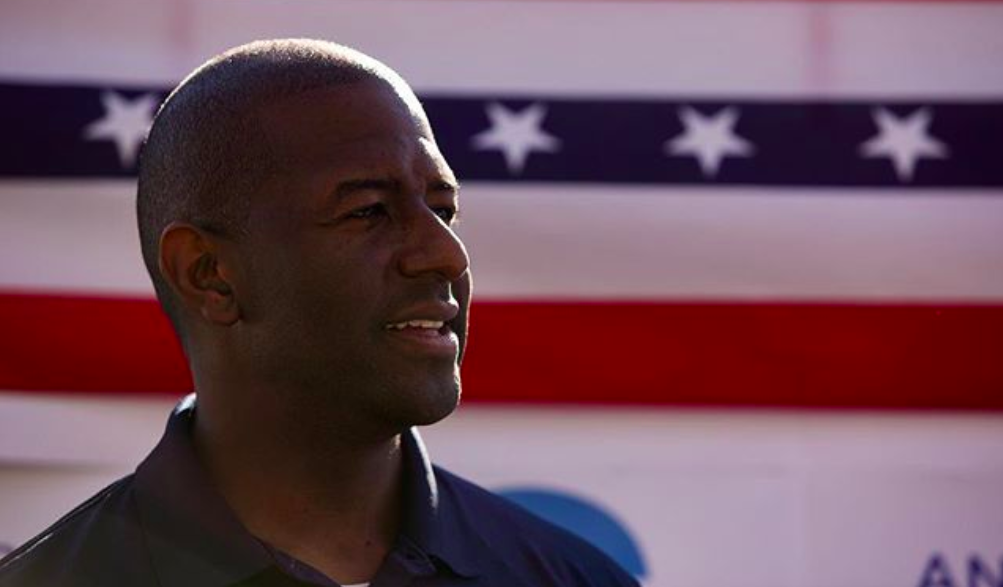 Coming off his best weekly haul to date, Democrat Andrew Gillum added nearly $3 million to his gubernatorial bankroll in a single day.
Gillum, the Tallahassee mayor, on Tuesday reported nearly $900,000 in contributions to his campaign account and more than $2 million to his political committee, Forward Florida.
In total, Gillum has raised more than $50 million between the two accounts. Last week, he raked in nearly $8.7 million in total, his best sum to date. Donations this week to Gillum, tracked through Tuesday, so far total $3.2 million.
Gillum's Republican opponent Ron DeSantis raised a little more than $1.08 million on Tuesday, thanks mostly in part to a $1 million donation from the Republican Governor's Association.
In total, the RGA has chipped in $3 million to DeSantis' committee, Friends of Ron DeSantis. The RGA also has funneled more than $7.5 million to DeSantis' benefit through another committee, Florida Facts.
The Democratic Governor's Association kicked in $2 million to Gillum last week but has yet to make a dent in this week's daily fundraising reports.
Gillum's largest contributions this week have come from legal interests. For example, Morgan & Morgan, the trial law firm headed by attorney John Morgan — who once considered running for Governor in 2018 — chipped in $250,000 to Gillum's PAC on Tuesday.