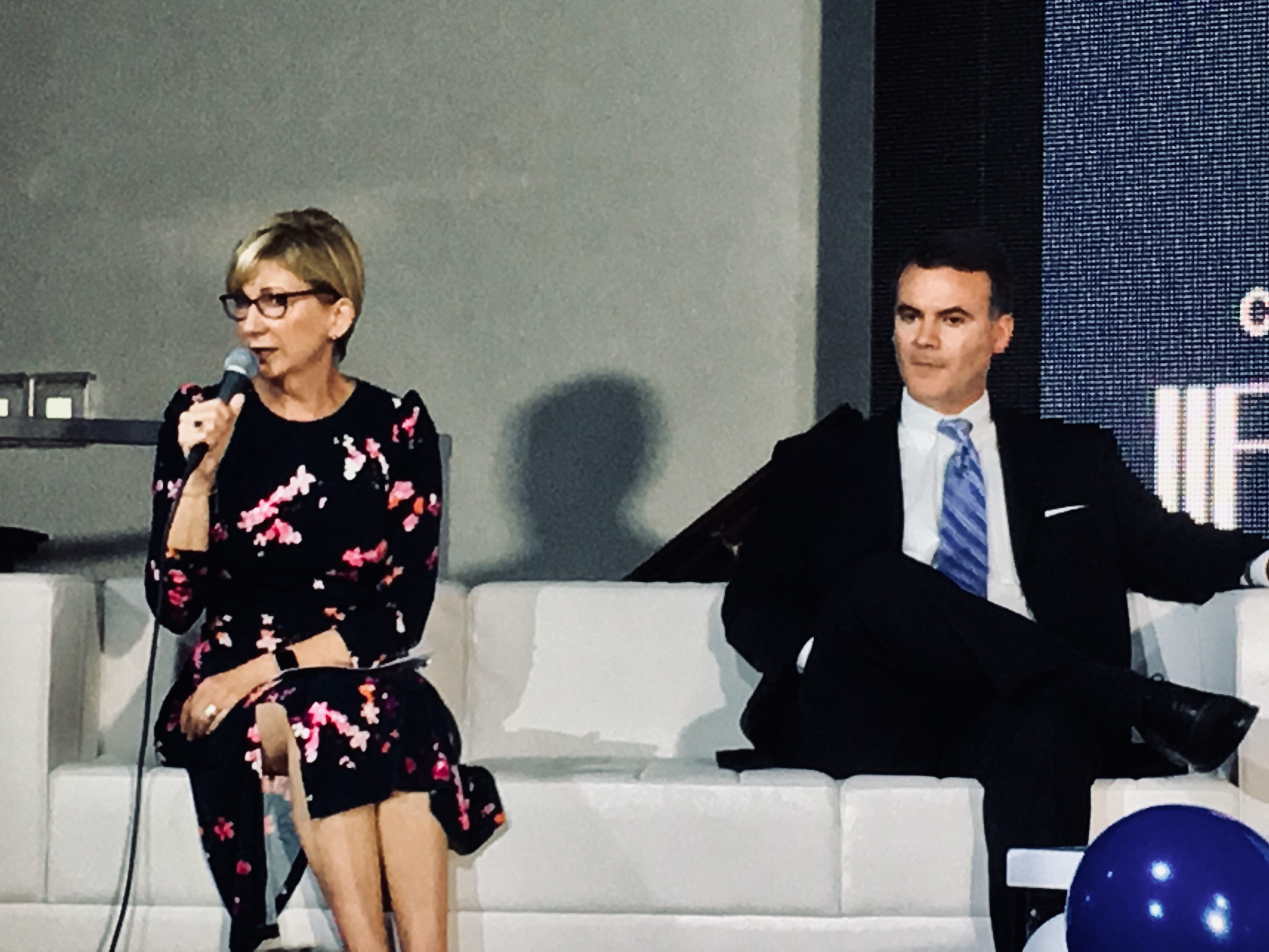 The increasingly expensive race in Westside Jacksonville's swingy House District 15 is all but over, but Republican Wyman Duggan has a final message for voters.
That message, per his latest mailpiece: That "liberal" Tracye Polson has donated to "liberal politicians" like Barack Obama, Hillary Clinton, and Bill Nelson.
And, what's more, that she "hosted campaign fundraisers IN HER OWN HOME for liberals like Nelson and Kamala Harris."
For the rubes in the deepest heart of the Westside, the mailer helpfully explains that Harris is a "liberal U.S. Senator from California."
"She's patting the backs of big-time liberal donors … and will represent THEIR DANGEROUS LIBERAL VALUES," the mailpiece remonstrates.
The flipside of the mailer presents Duggan as a "commonsense leader," pointing out endorsements garnered early in the three-way Republican primary from U.S. Rep. John Rutherford, Jacksonville Mayor Lenny Curry, and Sheriff Mike Williams.
Given that the seat, currently held by Jay Fant, hadn't seen a competitive election outside of the primary in nearly a decade, the spending on this race has been eye-popping.
Money has flowed in this race, as shown by the latest campaign finance reports (through Oct. 19).
Between her campaign account and political committee, Polson raised $19,673 and loaned her campaign an additional $55,000 in the week between Oct. 13 and 19.
Since launching the campaign, Polson has amassed $626,617. Roughly $50,000 of that is still available.
Duggan likewise was active during the same timeframe, raising $27,150 between his campaign account and political committee, with another $7,000 of in-kind from the Republican Party of Florida for polling.
The most interesting donor: incumbent Rep. Jay Fant, who had not gone out of his way to embrace the Duggan candidacy in the primary.
Duggan raised a total of $354,743 from the beginning of his campaign through Oct. 19, He had roughly $59,000 available as of that date.
Between them, Polson and Duggan have raised almost $982,000. When that sum is combined with that of two other Republicans in the primary (who raised $100,000 between them), total receipts top $1 million.
Polson has secured endorsements outside of traditional Democratic constituencies, including Jacksonville's police and fire unions and the Florida Times-Union.
Duggan's closing message is clear that his friends are more palatable to the district than hers.