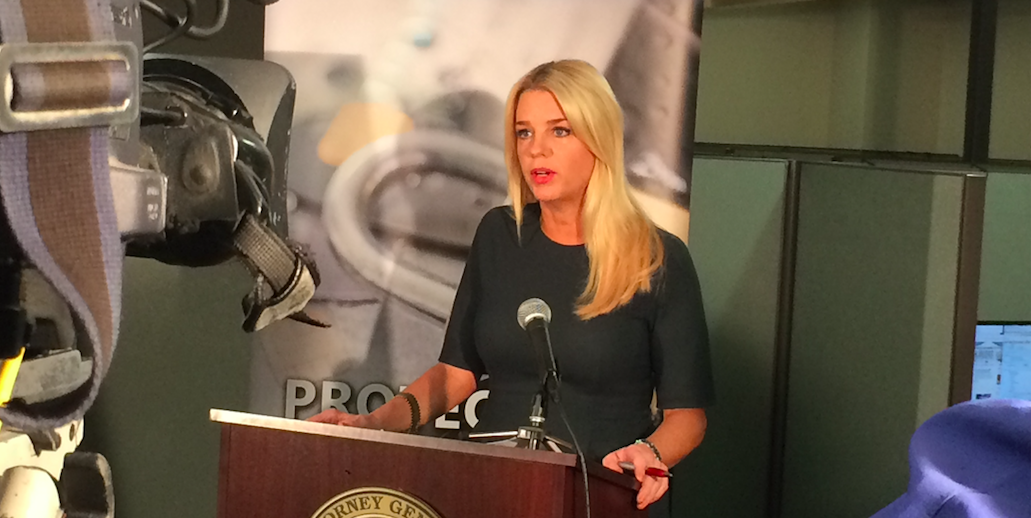 Following the feds' lead, Attorney General Pam Bondi on Thursday issued an emergency rule allowing a new drug for child epilepsy patients that contains CBD, a 'non-euphoric' chemical from cannabis.
Bondi's filing with the Secretary of State notes there are now about "64 patients in the state of Florida who are legally using an FDA-approved cannabidiol product for the treatment of seizures…" As many as 4,000 Floridians — many of whom are children — could be eligible to get the medication.
It's marketed under the brand name Epidiolex, "the first cannabis-based medication approved by the U.S. Food and Drug Administration, (which) is now available by prescription in all 50 states," CNNWire reported.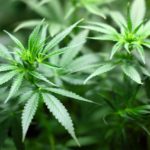 "While Attorney General Bondi has used emergency powers since taking office in 2011 to schedule 133 chemical compounds commonly used in deadly synthetic drugs, this is the first time she has used her authority to de-schedule a drug," said Whitney Ray, her spokesman.
Her filing says "any delay caused by the rescheduling of this product through the regular rulemaking process or by waiting for legislative action during the 2019 Legislative Session will likely cause a disruption in the supply of this product that will result in serious bodily harm to seriously ill Floridians."
Bondi "recognizes that such circumstances constitute an immediate danger to the health, safety and welfare of a limited but extremely vulnerable population of Floridians, and therefore, concludes that such circumstances justify the promulgation of (an) emergency rule…."
That affects its classification in the drug "standards and schedules" in state law, tracking the federal system, which ranks controlled substances "depending upon acceptable medical use and the drug's abuse or dependency potential."
Schedule I includes cannabis, as well as fentanyl and its derivatives, heroin, morphine, mescaline, and many others.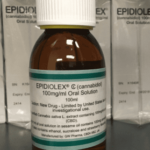 Bondi's move classifies Epidiolex as a Schedule V drug, which includes pregabalin, marketed under the brand name Lyrica, a medication for epilepsy and nerve pain.
That's in line with the FDA, U.S. Department of Justice and Drug Enforcement Administration, which already OK'd Epidiolex as a federal Schedule V substance, allowing it to be prescribed.
Marijuana is still considered a Schedule I substance by the feds, however, and selling marijuana is still a federal crime, even though many states — including Florida — allow marijuana as medicine or even — as in Colorado — its recreational use by adults.
"The Attorney General will continue to promulgate a rule through the regular rulemaking process and will ask the Florida Legislature to memorialize this action through legislation in its 2019 Legislative Session," her filing says.
Bondi, a Tampa Bay-area Republican first elected in 2010, faces term limits this year.
Epidiolex treats two types of epileptic syndromes: "Dravet syndrome, a rare genetic dysfunction of the brain that begins in the first year of life, and Lennox-Gastaut syndrome, a form of epilepsy with multiple types of seizures that begins in early childhood, usually between ages 3 and 5," CNN said.
"These syndromes are otherwise highly treatment-resistant, often causing those afflicted to suffer more seizures than those with more common forms of epilepsy," Ray said.
Other points from the CNN report: "GW Pharmaceuticals says the average list price of Epidiolex is $32,500 a year. The company expects that the drug will be covered by most insurance plans."
And "although Epidiolex is approved only for the treatment of two rare seizure disorders, doctors can now prescribe the medication 'off-label' for other conditions … This is both legal and common; one in five of all medications prescribed is for off-label use."