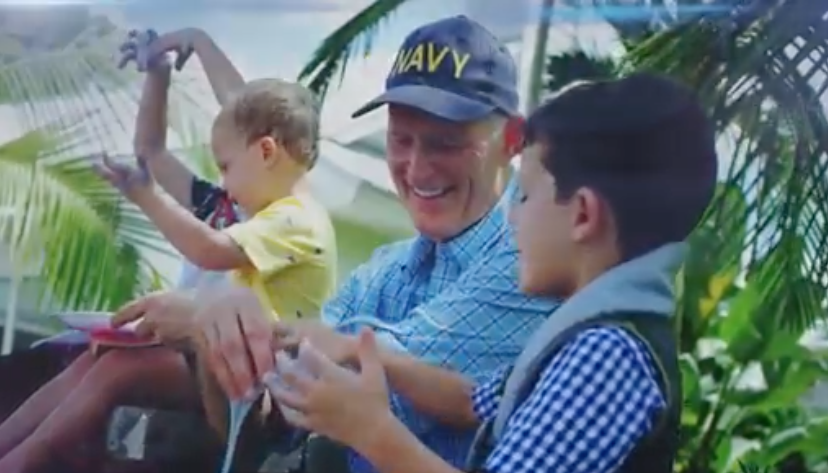 Rick Scott the family man is launching his latest Spanish-language TV commercial in which the Republican Governor pitches his commitment to family for his U.S. Senate campaign.
The 30-second "Familia" has Scott narrating the entire commercial in Spanish, as video shows him with his grandchildren and at various points on the campaign trail, mostly meeting with Hispanic voters.
The ad is launched a day after a Telemundo poll shows him badly trailing Democratic U.S. Sen. Bill Nelson among Hispanic voters; especially with non-Cuban Americans in Florida.
In this ad he seeks to identify himself with Hispanic family values and with hard work.
"For me, family is everything," Scott begins, in Spanish. "I know how hard families in Florida work. That's why I work – so that you have the best opportunities, from good paying jobs to good schools. It's not about one political party versus the other. It's about making sure your family has what you need to succeed."