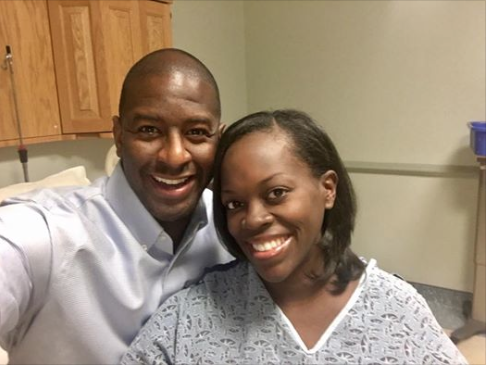 Eva Longoria Bastón and America Ferrera will be among celebrity Latinas and others supporting the Andrew Gillum's Democratic gubernatorial campaign at a rally with R. Jai Gillum in Kissimmee Sunday morning.
The Latino Victory Fund, a national political committee funded by George Soros, announced it is arranging an early-vote rally at the 65th Infantry Veterans Park, in the heavily-Puerto Rican Buenaventura Lakes community in north Kissimmee. The park is named for the famed U.S. Army regiment from Puerto Rico known as "The Borinqueneers".
Gillum's wife R. Jai Gillum will headline, joined on stage by the actresses Longoria, Ferrara, Rosario Dawson, Gina Rodriguez, and Zoe Saldaña, and actor Frankie Negrón, and celebrity archetect Henry R. Muñoz III, who co-founded Latino Victory Fund.
Also joining them will be Democratic U.S. Rep. Darren Soto of Celebration and Democratic U.S. Rep. Nydia Velazquez of New York.
The rally comes two days before election day, when Gillum faces Republican gubernatorial nominee Ron DeSantis and Soto faces Republican congressional nominee Wayne Liebnitzky in Florida's 9th Congressional District, which represents Kissimmee.
Members of the public wishing to attend have to RSVP here to attend the "Fiesta y Vota" event, which is set to start at 9:30 a.m. and run through noon Sunday.
Latino Victory Fund spent more than $500,000 to campaign for Soto this summer and autumn.