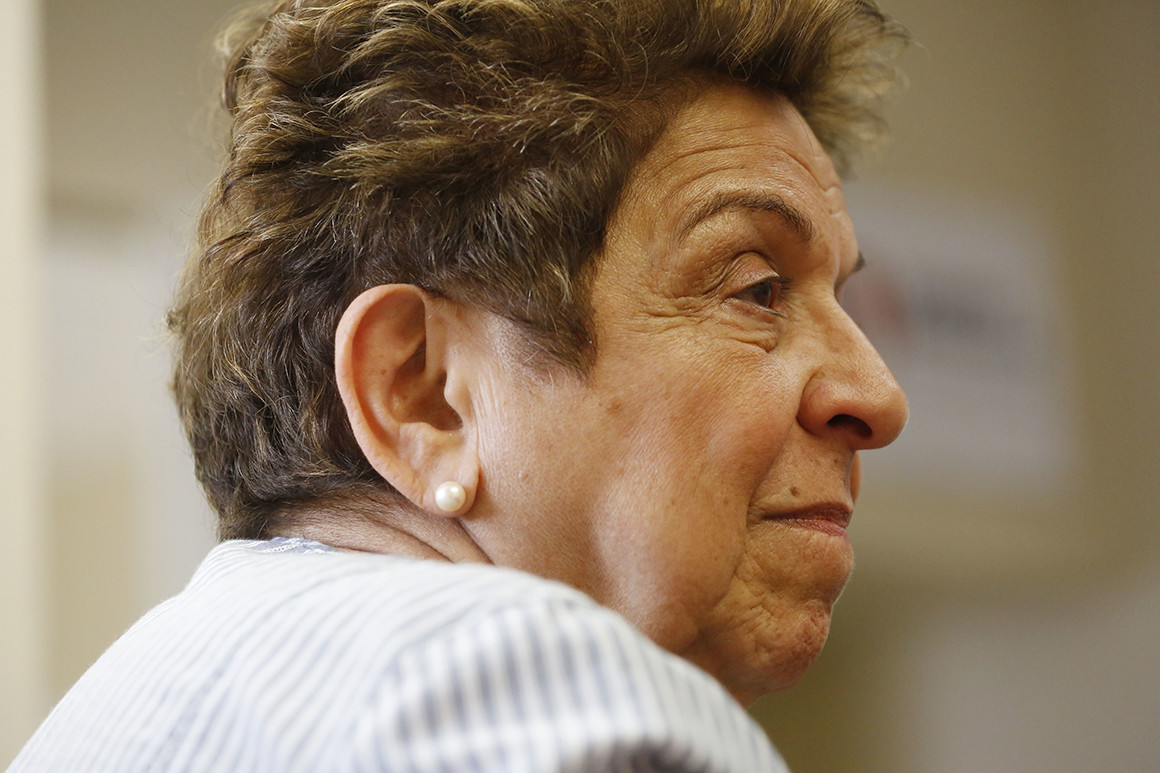 Democratic candidate Donna Shalala is letting her supporters make her closing argument to voters in the campaign's final ad of the 2018 midterm elections.
Shalala is competing for the seat in Florida's 27th Congressional District against Republican nominee Maria Elvira Salazar and non-party affiliated candidate Mayra Joli.
Shalala's new spot, titled "Getting It Done for Us," features multiple supporters of her campaign reading off a list of reasons why they plan to cast their vote for the Democrat. The video cuts between different supporters as they all make their case.
"The only way to take on Donald Trump and change Washington is by electing someone who's taken on the toughest battles for our community and won," the various supporters say.
"And that's Donna Shalala. Donna's worked to provide health care coverage for millions of children. She'll break through the gridlock to lower our medical costs under prescription drugs. I'm supporting Donna Shalala. She'll get it done for us."
Though the race has been fairly tight throughout the general election, election analysts see Shalala as the favorite, to varying degrees.
The Shalala campaign also announced Friday the support of civil rights leader and Georgia U.S. Rep. John Lewis. Lewis released a statement touching on the recent terror threats from a Trump supporter, as well as the attack on a synagogue in Pittsburgh last week.
"During this moment of fear and hate, Donna Shalala is exactly the leader that South Florida needs in Congress," Lewis said. "Donna has the experience, leadership and integrity to lead her community through these troubling times. I'm proud to support Donna because as your representative, I am confident she will work every day to live out the age old principle that we are one."
"Congressman Lewis has been the moral compass of our country for decades and a role model for generations of future leaders," Shalala said.
"He is a tireless promoter of equality, fairness and justice in America and an outspoken advocate in Congress for those who don't have a voice. I look forward to the opportunity to join Congressman Lewis in Congress and join his work to expand voting right for all Americans and rid our communities of the senseless gun violence that has torn apart too many South Florida communities."