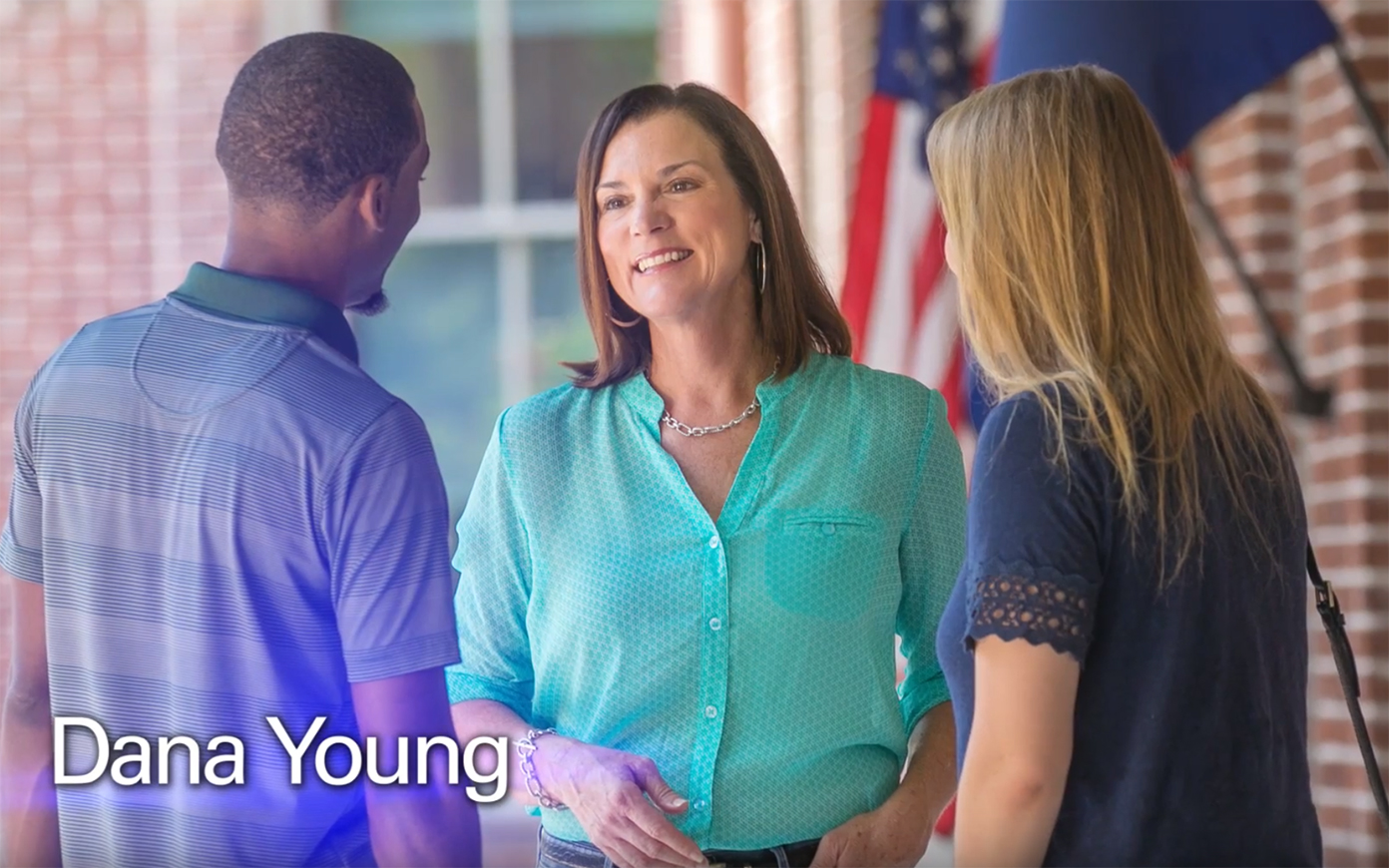 With Election Day in sight, Republican Sen. Dana Young is letting some surrogates make the case for her re-election with a pair of new campaign ads rolling out in Tampa-based Senate District 18.
The ads, titled "Fix the Problem" and "Sacrifices," focus on Young's record of fighting for Florida children, with a special focus on her support for school safety reform.
Young's non-vote on adding an assault rifle ban to the Marjory Stoneman Douglas Public Safety Act has been an avenue of attack from her Democratic challenger, House Minority Leader Janet Cruz, but the second of those two ads flips the script on that narrative — it features a resounding endorsement from Andrew Pollack, the father of Meadow Pollack, who was killed during the February school shooting.
"We can make our schools safer and that's exactly what Dana Young is doing," Pollack says in the ad. "Dana Young voted for the most comprehensive and common-sense school safety reform in Florida history.
"Dana Young increased school safety funding, putting a police officer in every school, bolstered crisis training and expanded mental health services. Lives will be saved. I stand with Dana Young for Florida Senate," he concluded.
The second ad features Young's mother, Nancy Duden, extolling the virtues of her daughter and pushing back against other attacks from the Cruz camp, namely that Young's support for charter schools — which are publicly funded but run by private education providers — is a negative.
"Dana Young is kind, compassionate, and she has a heck of a mom," Duden says. "I'm Dana Young's mom and I'm also a retired public school teacher. Dana knows the sacrifices teachers make, that's why Janet Cruz' attacks aren't just false, they're shameful. I know my Dana. I know her heart. She's kind and compassionate and she fights for our kids."
The Young-Cruz battle is among the most competitive state Senate races slated for the 2018 ballot.
Young won the seat 2016 with a plurality of the vote against a much weaker Democratic challenger in a four way race that saw third party candidates net 11 percent of the vote. SD 18 is also one of two targeted by Florida Democrats this cycle which voted for Hillary Clinton at the top of the ticket two years ago.
In 2018, the contest is a head-to-head. Polls of the race have shown the two women swapping leads more often than an average NBA game, though neither candidate has built a lead outside-the-margins lead in a public poll — an early October measure from Democratic pollster PPP even failed to show Cruz with a statistically significant advantage.
Still, Young has plugged along in the money race, continuing her trend of being one of the most prodigious fundraisers in the Florida Legislature. The latest tally: $930K in hard money and millions in soft for Young vs. $420K hard and $970K soft for Cruz.
Election Day is Nov. 6. Young's ads are below.