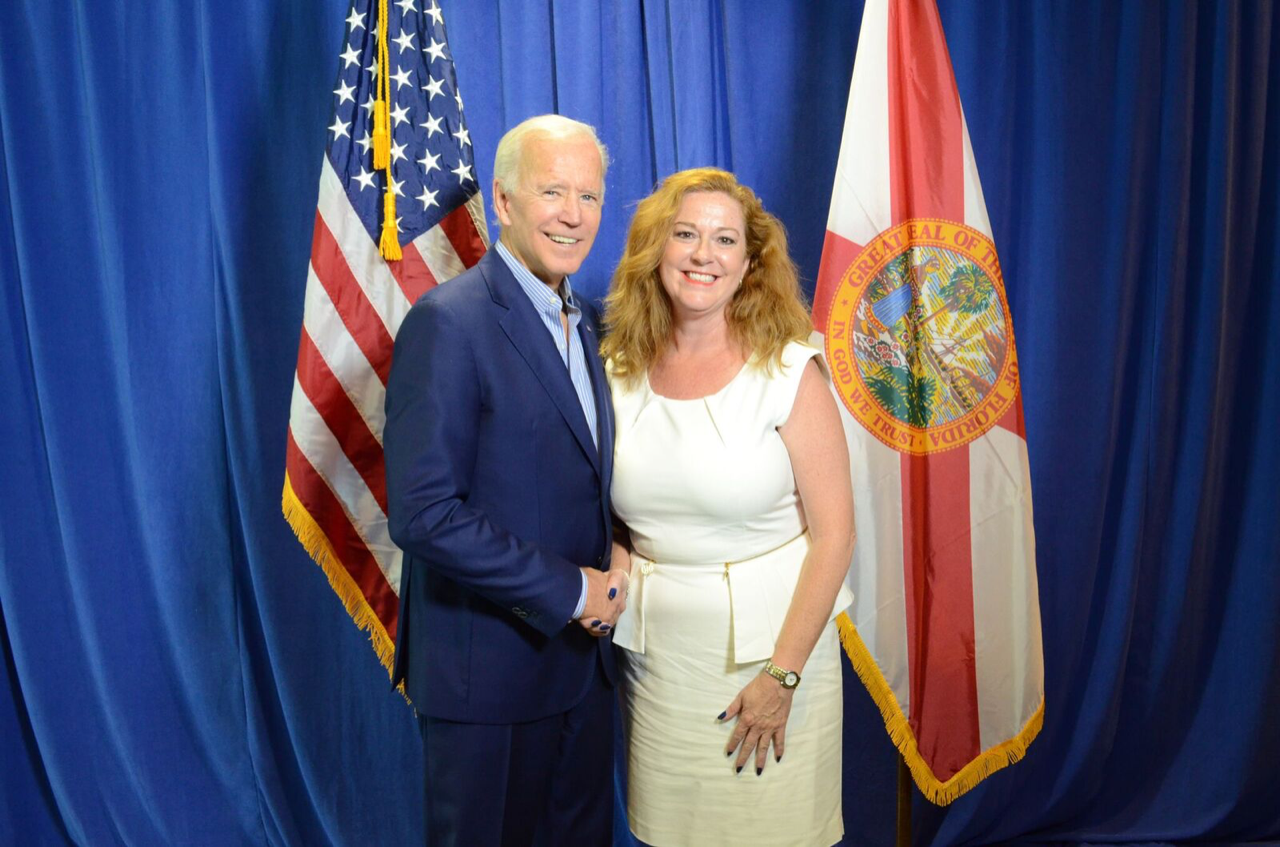 Former Vice President Joe Biden announced his support for former Democratic Rep. Amanda Murphy in the hotly contested race for Senate District 16 just three days before Election Day.
The announcement came late Saturday afternoon, just as voting in Pinellas entered its final day. Murphy thanked the former VP and possible 2020 presidential candidate for his support on social media, saying "our campaign is proud to announce Vice President Biden's full support as we make our final case to the voters in Senate District 16."
Murphy faces former Clearwater Republican Rep. Ed Hooper in the race for the North Pinellas/West Pasco Senate seat formerly held by Jack Latvala.
SD 16 has a Republican lean, but polling has indicated the Hooper-Murphy contest will come down to the wire on Election Day. A mid-October survey by St. Pete Polls found Hooper with a 48-46 percent lead with 6 percent undecided.
Murphy showed an unprecedented ability to lull GOP voters in her three runs for Florida House. In a 2013 special election, she took over for exiting Republican Rep. Mike Fasano — with his blessing, no less — and won re-election to a full term the following year.
In 2016, she was booted from office by current Republican Rep. Amber Mariano in one of the closest state House races in recent history. Despite of Donald Trump winning the Pasco-based House seat in a 20-point landslide, the Murphy-Mariano contest came down to to just 691 votes, or 0.6 percent.
SD 16 covers northern Pinellas County and southwestern Pasco County, including Clearwater, Dunedin, Safety Harbor, Palm Harbor, New Port Richey and Oldsmar. Republicans make up about 38 percent of the district's electorate, while Democrats make up about a third.