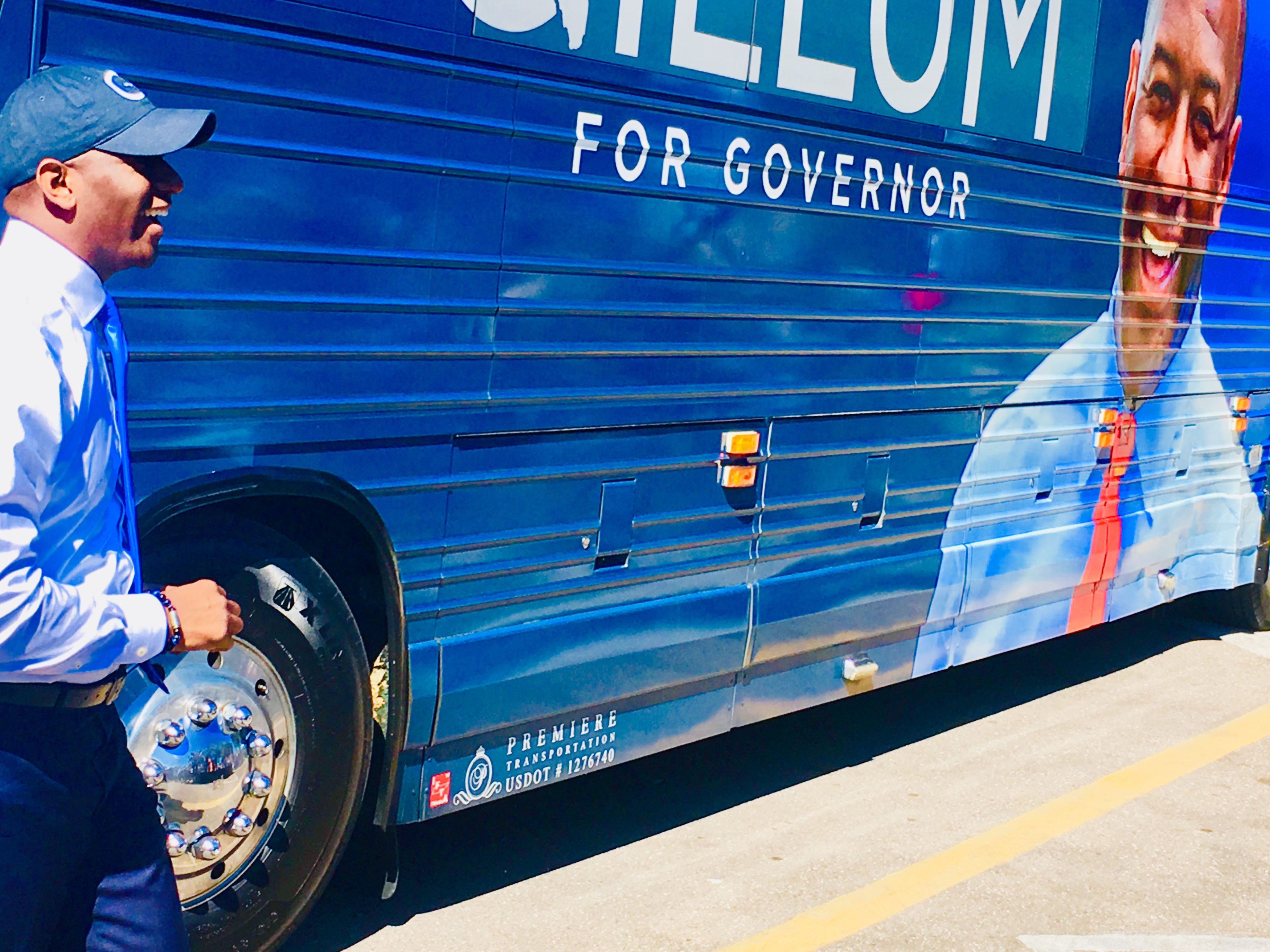 One more weekend.
The 2018 mid-terms come to a close in a matter of days, leaving candidates scrambling for votes. Here's where candidates should be this weekend, though importantly, a tragedy in Tallahassee could change any number of political plans.
Republican gubernatorial candidate Ron DeSantis will campaign in Lakeland alongside U.S. Agriculture Secretary and former Georgia Gov. Sonny Perdue. The Republican leaders plan to host a get-out-the-vote rally at Rocking H Ranch at 12:30 p.m.
And Republican Senate candidate Rick Scott, Florida's governor, and DeSantis head to Pensacola this evening for the second "Make America Great Again" rally in a week alongside President Donald Trump. This event will take place at the Pensacola International Airport, where doors open at 3:30 p.m. and the rally expects to get going at 6:30 p.m. Both Republican Attorney General candidate Ashley Moody and Agriculture Commissioner candidate Matt Caldwell say they intend to be at the rally as well.
Democratic gubernatorial candidate Andrew Gillum, meanwhile, also had a busy Saturday planned. Gillum is scheduled to host his own GOTV rally at the University of Central Florida alongside former HUD Secretary Julian Castro, former presidential senior adviser Valerie Jarrett and politically conscious rapper Common. The CFE Arena event is slated to kick off at 11 a.m.
Chris King, the Democratic Lieutenant Governor candidate, will headline a get-out-the-vote rally with Randi Weingarten, president of the American Federation of Teachers. Washington Gov. Jay Inslee, Democratic Governors Association chairman, announced he would campaign today at Gillum's field office in Miami at 9 a.m. and at an Aventura canvassing at 2:30 p.m.
Democratic U.S. Sen. Bill Nelson and Gillum will share a stage with legendary Florida musician Jimmy Buffett at the Meyer Amphitheatre in West Palm Beach at 2 p.m. Nelson touted a long-time friendship with the "Manatee Man" and Margaritaville founder, and this week Nelson gave the headline of a press release to Buffett over President Barack Obama, who campaigned with Nelson and Gillum on Friday.
Through the weekend, expect a final Souls To The Polls event come Sunday. U.S. Rep. Charlie Crist will speak at one such event being held by the Pinellas County Urban League from noon to 5 p.m. at Demen's Landing Park.