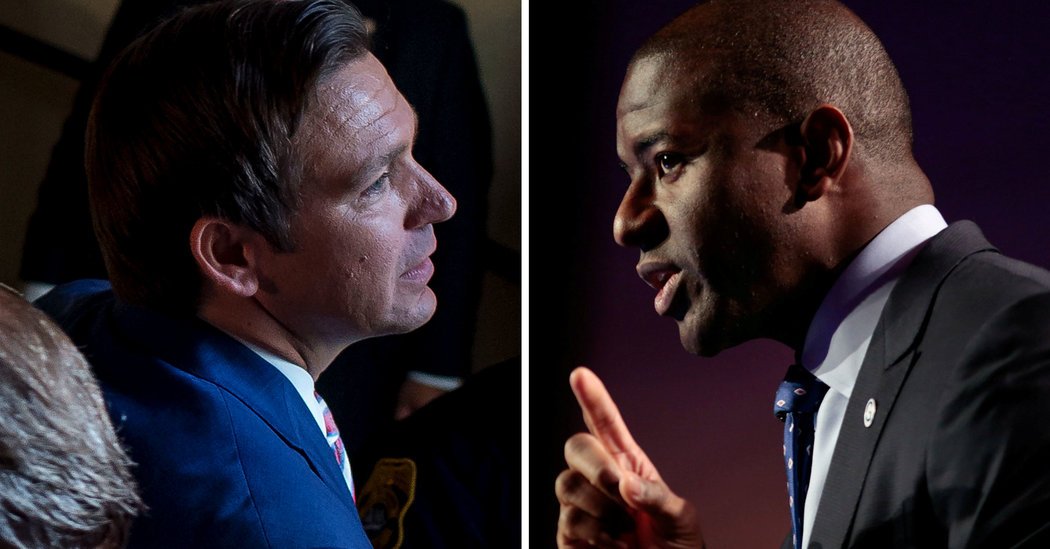 Democrat Andrew Gillum is up two points in the latest poll of the Florida Governor's race.
A St. Pete Polls survey of the race released Saturday put Republican Ron DeSantis behind Gillum 48-46 percent, a lead just barely outside of the poll's 1.9 percent margin of error.
Nearly 4 percent of the sample is undecided, while another 2 percent cast their vote for Reform Party candidate Darcy Richardson.
The poll, completed just days away from the Nov. 6 election, surveyed 2,733 likely registered voters or voters who plan to cast a ballot next Tuesday. Interviews were conducted via an automated telephone polling system.
Notably, more respondents (57 percent) indicated they'd already voted than those who said they plan to vote (43 percent). Roughly 40 percent of the sample is registered Republican, 39 percent Democrat and 22 percent non-party affiliate.
Gillum and DeSantis both overwhelmingly captured party faithfuls, with Gillum picking up 80 percent of Democrats' support and DeSantis capturing 78 percent of Republicans in the sample.
Non-party affiliates, which have in some polls flocked to Gillum, backed the two major-party candidates almost evenly, although Gillum ultimately led among NPAs 47-45.
By race, DeSantis led Gillum among white voters 54-41 percent. Meanwhile, Gillum enjoyed strong a lead among black voters with 81 percent of their support in the poll. Hispanic voters split nearly evenly, backing Gillum and DeSantis 49-47, respectively.
DeSantis picked up more support with men, leading the Tallahassee Mayor 49-45. But Gillum led female voters 51-44.
Nearly every public poll has shown Gillum ahead of DeSantis, although margins have undoubtedly tightened in the days approaching the election. CNN, which polled the gubernatorial race in early October, put Gillum ahead of the former congressman by 12 points. In another survey published this week by CNN, Gillum was up by just one point.
In prior post-primary polling of the Florida Governor's race, St. Pete Polls had afforded the candidates similar margins. Gillum polled at a one-point lead on Oct. 16, and again on Oct. 22.