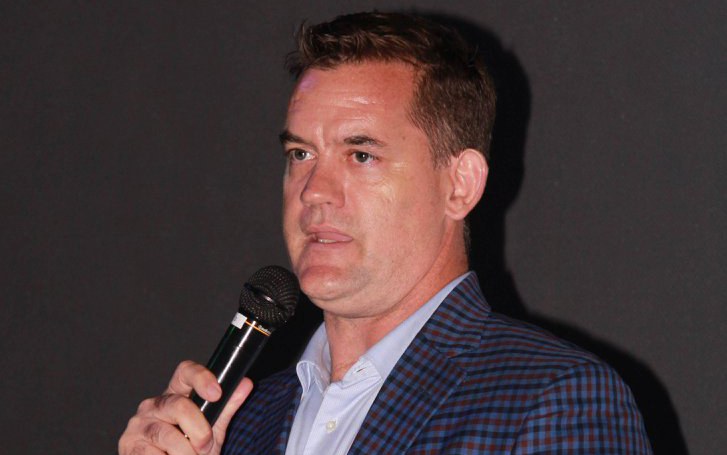 Tampa attorney Todd Marks, a candidate for Hillsborough County Commission, said he was standing in solidarity with the county NAACP chapter in the wake of a death threat it received for its opposition to the transit sales tax slated for the general election ballot.
The death threat came in via a letter, postmarked from St. Petersburg, to chapter President Yvette Lewis. The threats were levied against all African Americans, including Democratic gubernatorial nominee Andrew Gillum.
The author of the letter threatened to "gather up you n******* friends and family and put them on a bus to Miami. Make sure that lying cheating corrupt piece of garbage Andrew Gillum gets a front seat, that way if the bus crashes he'll be sure to go through the windshield … get hurt or worse."
The letter referenced the NAACP's opposition to the ballot referendum that would add a penny sales tax in Hillsborough to fund transportation infrastructure projects. The referendum is sponsored by political committee "All for Transportation" and has received wide support from business interests in the Tampa Bay area.
Soon after News Channel 8 reported on the letter, Marks issued a statement condemning it.

"The Tampa NAACP exercised its First Amendment rights and as a result has received a hate filled letter intended to intimidate the group into silence. There is no place for racism and intolerance in our society," Marks said. "I stand in solidarity with the NAACP and condemn this reprehensible act of cowardice and strongly support their rights to engage in the political discourse surrounding important issues facing our county.
"In the wake of senseless shootings and violence in our communities across America, we must all unite and condemn hateful rhetoric. We must show a united front against such heinous acts when anyone among us is attacked. We need more civil discourse, not less. I stand with organizations like the Tampa NAACP and will fight with them for the best interests of every neighborhood in Hillsborough County," Marks concluded.
Marks is running for the countywide District 7 commission seat currently held by exiting Commissioner Al Higginbotham. He faces Democrat Kimberly Overman and Green Party candidate Kim O'Connor in Tuesday's general election.
The District 2, 4, 5 and 7 seats will all be on the Nov. 6 ballot, alongside other county government seats including sheriff and four school board districts.