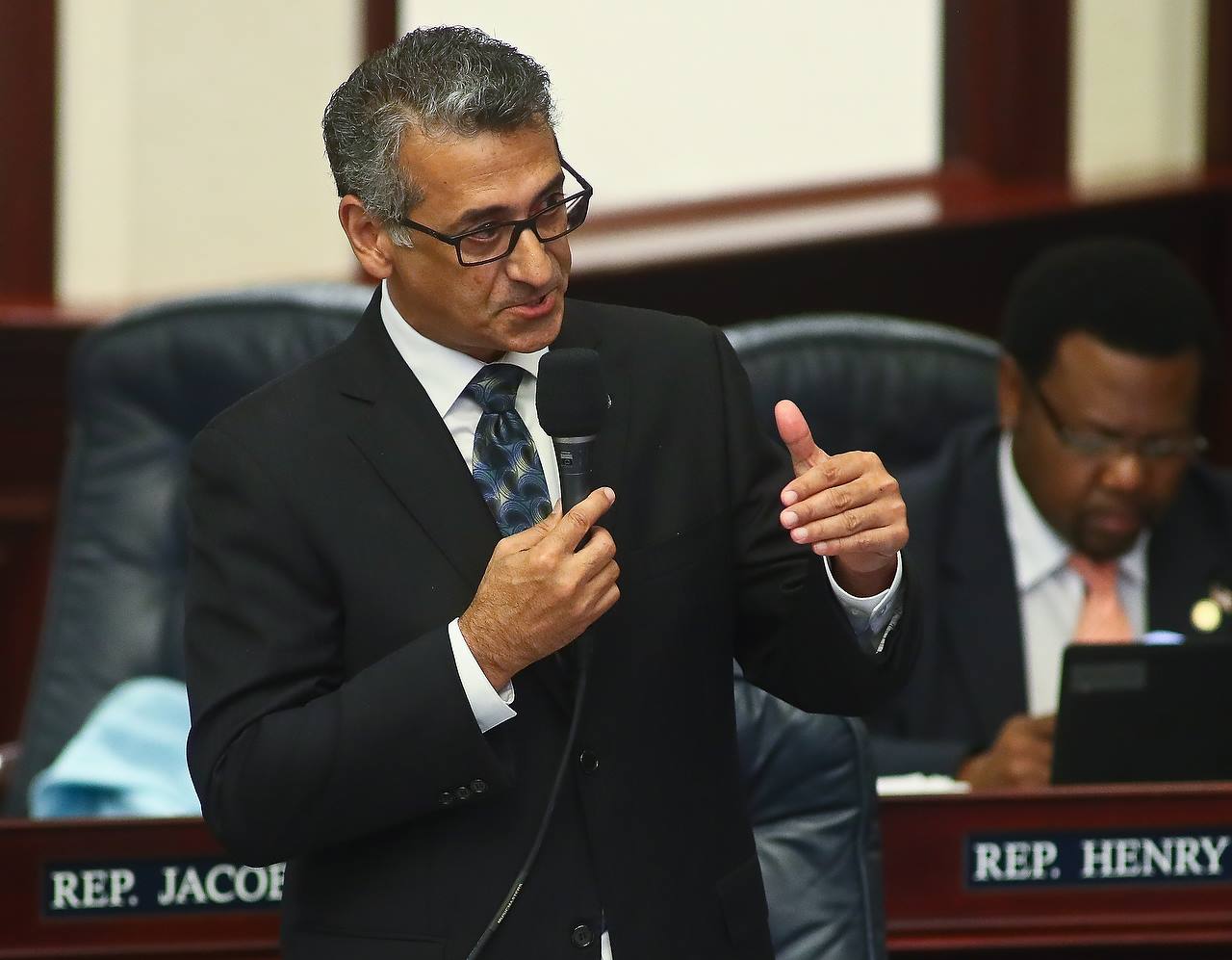 The final campaign finance reports are in to the Florida Division of Elections, and they showed Democratic state Rep. Robert Asencio once again ahead of his Republican challenger Anthony Rodriguez.
Rodriguez has kept it competitive in recent reporting periods. But Asencio has brought in more outside money in each of the last four reports filed with the state.
Asencio earned just over $37,000 from Oct. 20 to Nov. 1 while spending more than $33,000.
A handful of interest group chipped into Asencio's re-election bid, including clean energy group Ygrene Energy Fund, Florida Workers' Advocates, and Latino Rising.
Asencio's spending mainly went toward a pair of ad buys for $13,000 and 12,1000 each.
The incumbent also brought in $2,500 to his political committee, Alliance for Prosperity PC.
Meanwhile, Rodriguez brought in $21,500 during the same period. Much of that also came from interest groups such as JP Morgan Chase, Jacksonville Kennel Club and Agents for a Better Florida. Ygrene also dropped $1,000 into Rodriguez' campaign, attempting to cover their bases no matter the result of Tuesday's election.
Rodriguez spent more than $36,000 on media buys/canvassing, another $10,000 on mailers, and nearly $4,000 on phone banking.
Rodriguez is facing headwinds as he attempts to oust Asencio. The Florida Democratic Party recently released an ad campaign accusing Rodriguez of mismanaging rental properties in Kendall through his company, Florida Advanced Properties.
The Republican called that ad "a false attack on my business and me personally as a business owner."
HD 118 covers parts of Miami-Dade County including Tamiami and Kendall. Both Asencio and Rodriguez were unchallenged in their respective primaries.