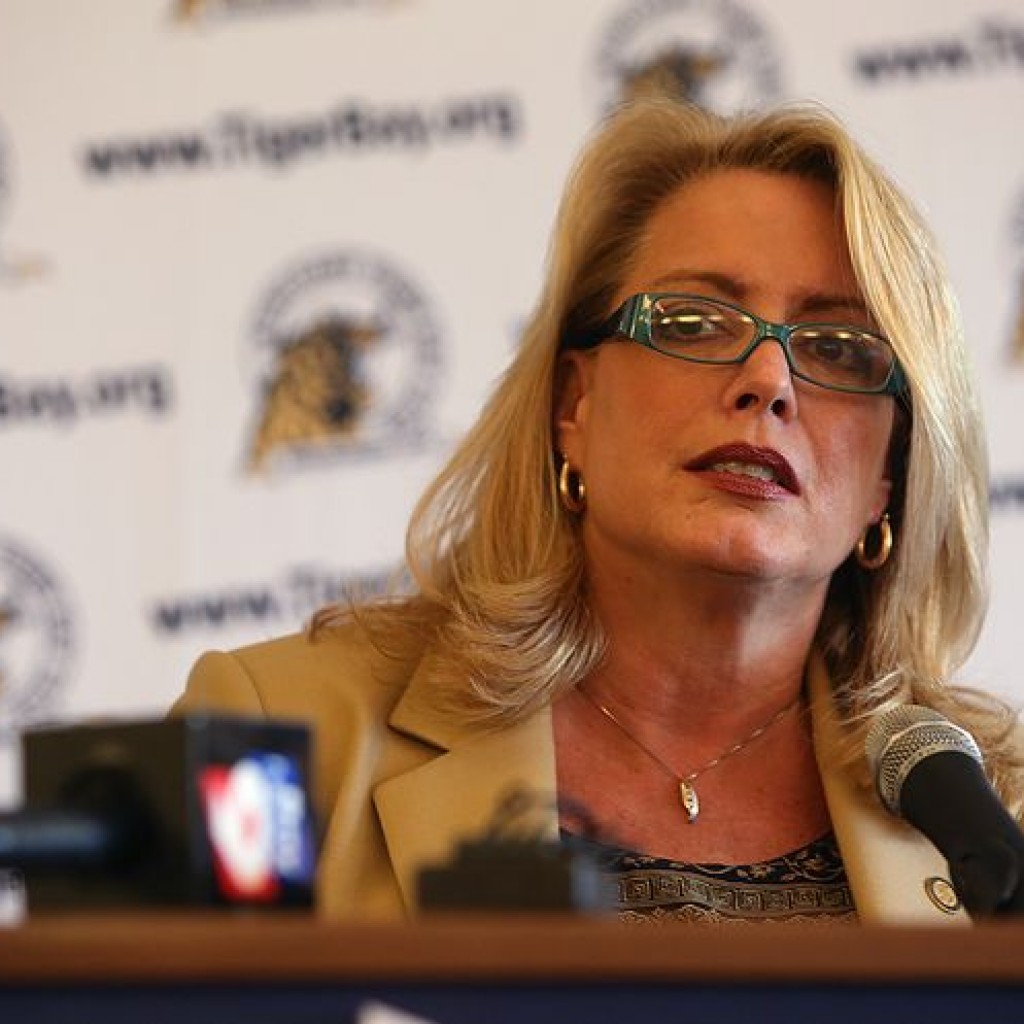 Outgoing state Rep. Kathleen Peters scored an easy win over Democrat Amy Kedron Tuesday night in her bid for Pinellas County Commission District 6.
Peters won 60 percent to 40 percent over Kedron with three quarters of all precincts reporting.
The district covers mid-Pinellas County including Seminole, parts of St. Petersburg, St. Pete Beach, Treasure Island and Madeira Beach.
Peters will replace John Morroni, who passed away earlier this year.
Peters entered the race with broad name recognition from her service in Tallahassee. She served in House District 69 since 2012 and before that was Mayor of South Pasadena.
She also waged a high-profile campaign against former Congressman David Jolly in a heated primary contest to replace the late Bill Young for that seat.
Peters also likely gained respect from independent voters after she announced she would be leaving her post in Tallahassee. Peters vocally took on departing House Speaker Richard Corcoran in his attacks on home rule, threatening local government's ability to maintain autonomy over its own policies.
She told reporters and voters she grew tired of the hyper-partisanship in the state's capital and thought she could better serve voters in the less-partisan county commission.
Peters also amassed an impressive war chest, raising nearly $250,000 for her commission campaign. Kedron raised just $37,000.
Kedron also was the subject of scrutiny, which could have been why her campaign never really gained momentum.
The Democrat was the subject of stalking and abuse accusations by her former boyfriend. Kedron countered by saying she was the one who was the victim of domestic abuse.
Kedron also was ridiculed by some after calling police on Tampa Bay Times reporter Mark Puente, who was waiting on a public sidewalk near one of her campaign fundraisers to ask questions.
News of that incident led to one of the few elected officials who publicly supported her, St. Petersburg City Council member Gina Driscoll, rescinding her endorsement. 
Kedron is a former professor at the University of South Florida St. Petersburg and got a law degree, but Florida Bar records show she is not licensed to practice here. 
Peters said she plans to continue working on mental health issues as a Pinellas County Commissioner, which was one of her top priorities in the House.
She said she wants to create a program for people detained under the Marchman Act to give them beds and substance abuse counseling programs. Currently people detained under the Marchman Act are taken to the Pinellas County jail and released once they sober up.