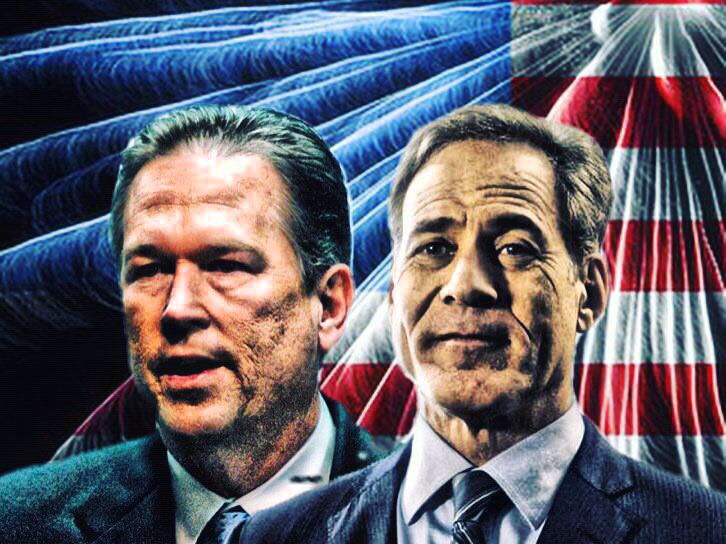 U.S. Rep. Vern Buchanan held onto his seat in Florida's 16th Congressional District, taking 54 percent to Democrat David Shapiro's 46 percent according to early returns. NBC called the race for Buchanan shortly after the polls closed.
But that wasn't before facing the most well-funded challenge to his candidacy, ever.
Buchanan had strong performance in Manatee County, the biggest part of the district, winning more than 58 percent of the vote to Shapiro's 43 percent. The Republican incumbent held a 53-47 lead in Hillsborough. In fact, while Shapiro led in Sarasota early in the night, Buchanan even bested the Democrat in the most liberal part of the region by night's end, taking the Sarasota County vote 51-49.
Ultimately, Buchanan bested Shapiro 55-45, a wider margin than when he faced his last serious opponent Democrat Keith Fitzgerald in 2012.
""I'm honored to be the people's voice in Congress for another two years," said Buchanan.  "I will continue to fight for the issues this district cares about—protecting Medicare and Social Security, veterans benefits, confronting opioid abuse, stopping animal cruelty and preserving our pristine ocean and beaches."
Buchanan campaign officials breathed a sigh of relief as numbers finally rolled in while noting this election marked the first time Buchanan — Congress' 11th wealthiest member — got outspent.
Buchanan spent $3.8 million on his re-election. Shapiro's campaign only spent about $2.2 million, but add in spending by the Democratic Congressional Campaign Committee and dark money PACs, most notably Floridians for a Fair Shake, and some $4.1 million went into efforts to unseat Buchanan.
Democrats kicked up efforts to take out Buchanan amid national hopes for a "blue wave," a narrative heavily bolstered by a special election win in Florida House District 72 for Democrat Margaret Good.
Not only did Good win a district where registered Republicans outnumbered Democrats, but she did it in a district contained entirely within Buchanan's district.
She also did so when Buchanan's son James Buchanan served as the Republican nominee.
The race also made headlines with the revelation that Buchanan's first vote for President Donald Trump's tax cut was on the same day the congressmen purchased a new yacht, a story that first appeared on Florida Politics.
Floridians for a Fair Shake soon zeroed in on a narrative of Buchanan enriching himself through votes at the expense of constituents.
The PAC sent a costumed character named "The Captain" into farmers' markets with a model of a yacht, flew banners over the district mentioning the yacht purchase, and protested outside a candidate debate wearing captain's caps.
Buchanan pushed back, starting before Shapiro won his primary over Democratic opponent Jan Schneider.
He scoured the Democrat's own financial disclosures, noting money from gun companies, major polluters and corporations, which he criticized on the stump.
Meanwhile, Buchanan pushed his own pro-environment record, opposing offshore drilling and his bipartisan relationships with Democrats like Rep. Alcee Hastings.
The Republican will now be sworn into his seventh term.