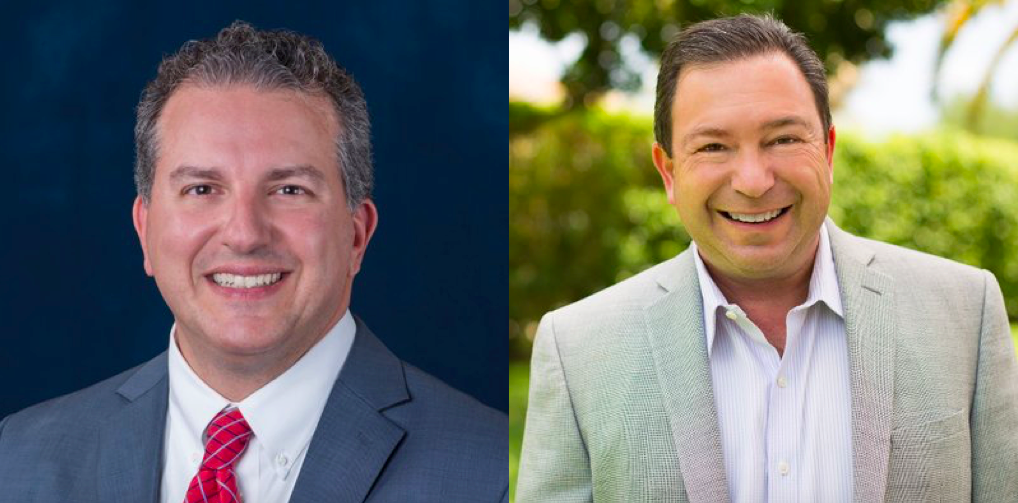 Republican Chief Financial Officer Jimmy Patronis remains in a dogfight with Democratic challenger Jeremy Ring, according to a final survey of the race conducted by St. Pete Polls for Florida Politics.
The race finds both candidates winning 47 percent of the vote, with Patronis leading by tenths of a percentage point among those surveyed. Another 4 percent remain undecided, showing the potential for the race to go either way.
But among those who already cast ballots in the race, Ring leads with 53 percent to Patronis' 44 percent.
Among those still planning to turn out to vote, Patronis leads 55-34, making it vital the Republican turn out his supporters on Election Day.
Pollsters report a margin of error of just 1.8 percent.
The CFO race scored as the closest one surveyed by St. Pete Polls in the final weekend before Election Day.
Pollsters spoke to 3,088 voters on Nov. 3 and 4. About 68 percent of voters surveyed had already voted by the time they were interviewed.
The poll found that Patronis won over 79 percent of Republican voters, while Ring enjoys 76 percent support among Democrats.
Among the critical independent voters, Ring leads Patronis 48-42, with 10 percent of those voters still undecided heading into the general election.
Among male voters, 50 percent break for Patronis compared to 45 percent who support Ring. Conversely, 48 percent of female voters pick the Democrat while 45 percent go for the Republican.
Ring wins the black vote with 85 percent to Ring's 7 percent. But Patronis wins all other racial demographics. The white vote goes to the incumbent 56-39, the Asian/Pacific Islander vote goes to Patronis 46-43, and the Hispanic vote breaks Republican 47-46.
Patronis leads among voters ages 18-29, taking 47 percent of the vote to Ring's 45 percent. He also wins among Florida's oldest voters. Among those older than age 70, Patronis leads 52-42.
But among age groups in between, Ring holds the lead. Voters ages 30-49 break to Ring 49-45, and those ages 50-69 go his way 48-46.