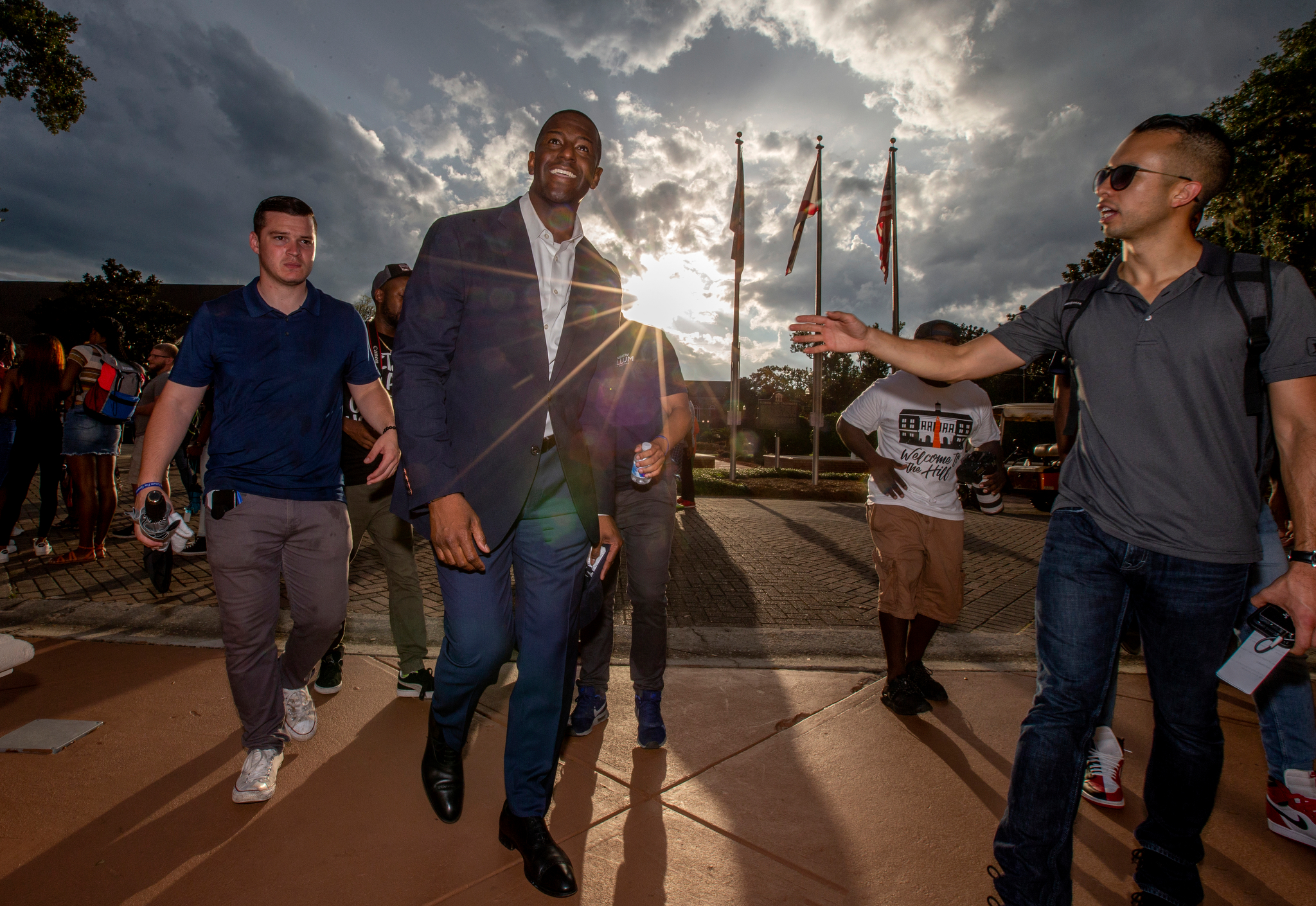 According to national elections forecaster Nate Silver and other folks at FiveThirtyEight.com, Democrat Andrew Gillum has a 3-4 chance of prevailing against Republican Ron DeSantis in Florida's gubernatorial election on Tuesday.
That estimation, however, doesn't mean Gillum is polling at 75 percent. In fact, Silver figures Gillum will walk away with about 51 percent of the vote share, while DeSantis will finish at around the 47 percent mark.
That margin is close to some of the latest polling, including a St. Pete Polls survey published Monday that put Gillum ahead of DeSantis by five points.
In a Monday election update, FiveThirtyEight put Gillum's race in the context of other states the went for Donald Trump in 2016 and Barack Obama in 2012. In that category, Democrats in the Sunshine State hold a "more modest lead" than those in others, like Michigan and Pennsylvania, where the candidates for Governor are "clear favorites."
But Gillum, has "a clearer lead than the Democratic candidates in the other three Obama-Trump states —Iowa, Ohio and Wisconsin," writes FiveThirtyEight's Perry Bacon Jr.
Among the other three black candidates for Governor across the country, Gillum is a "narrow favorite." Georgia's Stacey Abrams, a Democrat, trails closely behind Republican Brian Kemp, but has a 3 in 10 chance of winning. Maryland's Ben Jealous, also a Democrat, has just a 1 in 100 chance of emerging victorious Tuesday.