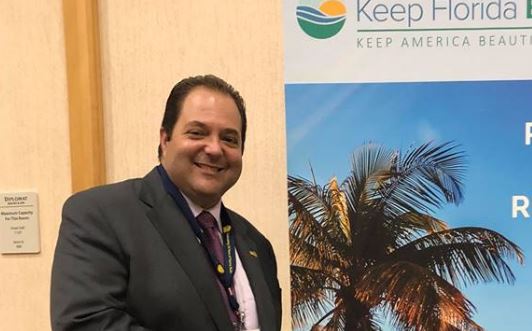 North Miami Beach Commissioner Anthony "Tony" DeFillipo will be moving to the mayor's desk after a win Tuesday night.
DeFillipo won 54 percent of the vote. Ray Marin was in second with 25 percent, followed by Robert Dempster at 21 percent.
The city has dealt with a series of corruption problems in recent years.
Former Commissioner Frantz Pierre allegedly asked for money from a strip club operator in exchange for extending the club's liquor license.
The city's previous Mayor, George Vallejo, left the post in April after pleading guilty to campaign finance violations.
Those are just two of the many corruption issues which landed North Miami Beach in the second spot of the Miami New Times' list of most corrupt Miami-Dade cities.
DeFillipo, who currently serves on the North Miami Beach Commission, made headlines late last month after a mailer went out attempting to frame him as akin to a mob boss. DeFillipo sued the American Federation of State, County and Municipal Employees union, which put out the mailer.
Marin is a former mayor of the city who says he decided to run again in response to the city's corruption issues.
Dempster is a sales consultant at AT&T who has never held public office. Last month, Florida Politics uncovered a plethora of driving and financial infractions from Dempster's past.
Several commission seats were on the line as well.
Fortuna Smukler won in Group 4, Barbara Kramer in Group 6 and Michael Joseph in Group 7. Groups 2 and 5 are going to a runoff election.