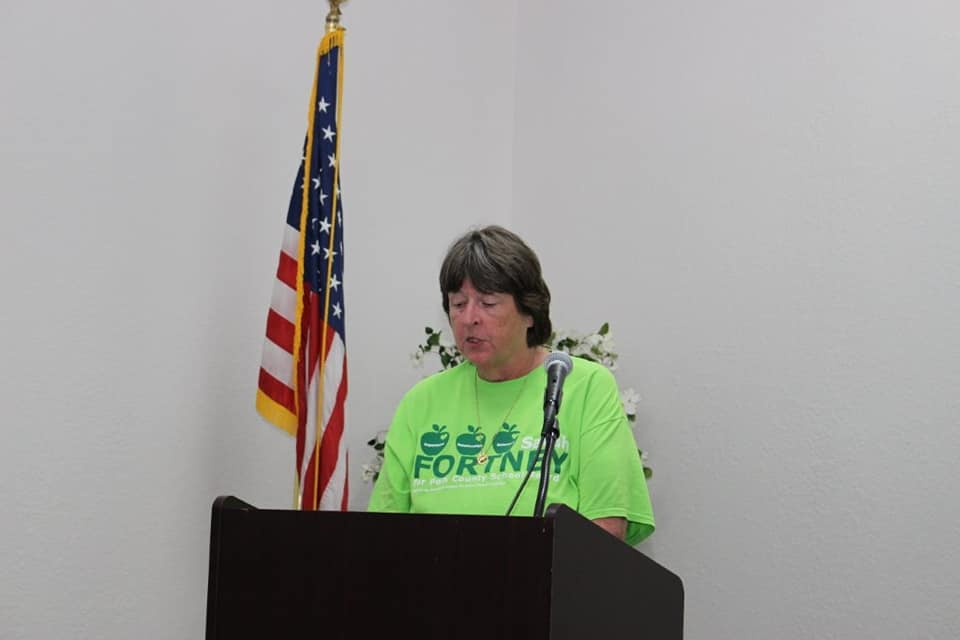 Sarah Fortney, an incoming Polk County School Board member, will become Florida's first openly lesbian member of a Florida school district.
Joe Saunders of Equality Florida Action PAC celebrated Fortney's win in a statement.
"Sarah has made history as the first out lesbian elected to a School Board in the State of Florida," said Saunders, one of the first two openly gay state House members. David Richardson is the other.
"Equality Florida Action PAC is committed to electing pro-equality champions like Sarah who will fight for all Polk County students."
Fortney, a 34-year teaching veteran, won her election last night in a landslide, taking almost 61 percent of the vote in Polk County over Scott Jones, a Publix manager.
That was a much larger margin than the evening's other Polk County School Board race, in which incumbent Kay Fields held onto a 52-47 lead on challenger Jennifer Sabin.
Fortney, a Stambaugh Middle School science teacher, in an interview with The Ledger focused on empowering teachers more than on any history-making moment.
"I would like to bring to light the struggles in real schools and why we are losing people left and right," she told the newspaper.
"It is not conducive to learning. I can't put one label on (why) but I would say it's been building for quite a few years. The bottom line is the people in the schools that help the kids must feel valued."
Fortney will be sworn in Nov. 20. She was one of two openly LGBT candidates running for a school board in Florida this year with the endorsement of the Equality Florida Action PAC.
Matt Stewart last night lost to Bill Dudley in a Pinellas County School Board race. And in August, Seminole School Board candidate Bobby Agagnina, who is gay, lost a Seminole School Board race in the primary.