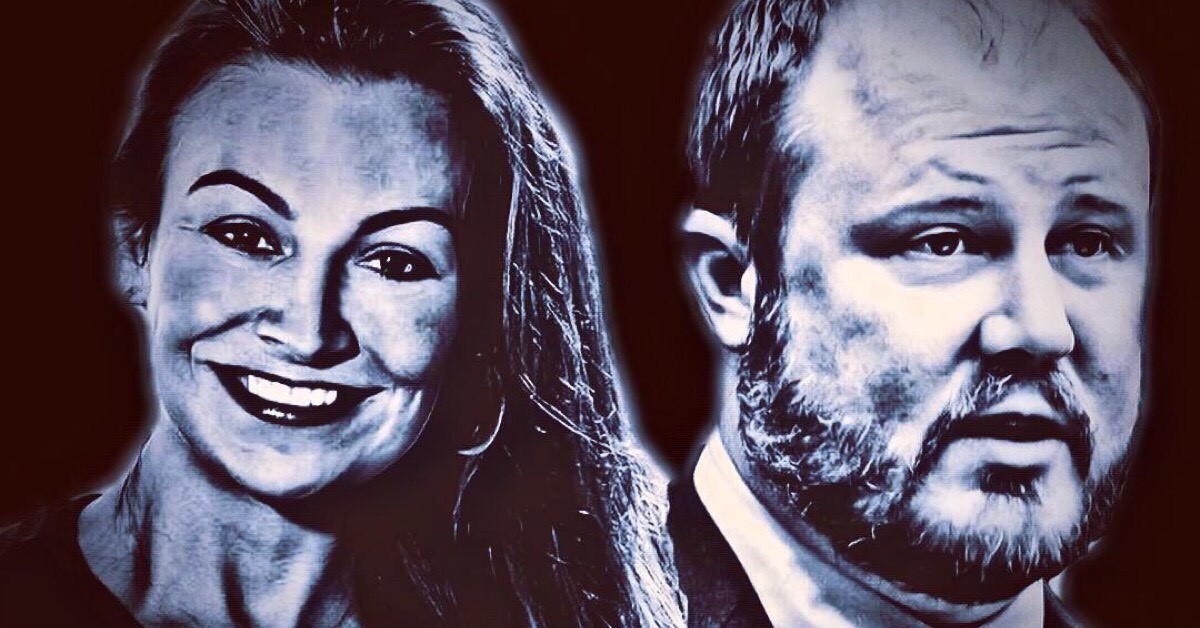 Democratic candidate for Agriculture Commissioner Nikki Fried says she's braced for a recount in Florida's closest statewide election.
On Tuesday night, Republican state Rep. Matt Caldwell came out ahead in the Cabinet position race, but on Wednesday morning the race tightened to 4,008,205 votes for Caldwell to 3,995,684 for Fried. That's a margin of 12,521 votes, or 0.16 percent.
That's well within the half-percent margin to trigger an automatic machine recount. And the tally has only gotten closer as the day went on. As of 9:00 p.m. Wednesday, the gulf had shrunk to just 8,139 votes or 0.1 percent.
"This is the closest race since we've seen here in Florida since Bush v. Gore in 2000—we're heading into a recount," Fried said in a Wednesday statement. "We are going to ensure that every vote is counted … In a race this close, everyone's voices must be heard so the will of the people is upheld."
In an email sent to supporters on Wednesday, Fried began fundraising for the recount effort.
"We need your support now for our emergency recount fund," reads the email. "We know the Republicans are going to come with everything they've got to swing this election and maintain solid GOP control of the Governor's seat and the Cabinet."
Juan Penalosa, executive director of the Florida Democratic Party, said it would support Fried's recount efforts.
"This race is too close to call, and there are still thousands of votes to be counted," Penalosa said.
"Democrats will take every step to ensure that every single ballot is counted and we will be pursuing a recount in Nikki Fried's election for the Commissioner of Agriculture and Consumer Affairs."
That comes after incumbent Democratic U.S. Sen. Bill Nelson, also entering into a recount after coming up just short of Republican challenger Gov. Rick Scott, said he was not ready to concede. Nelson will be sending election observers to all 67 counties to oversee his recount.
Fried indeed heads into a recount with a closer margin than Florida has seen in a general election since the infamous 2000 recount.
But notably, Republican presidential candidate George W. Bush that year had a 1,784-vote lead on Democrat Al Gore after the first tabulation of votes, and after a lengthy recount process still clung to a 537-vote lead as he won Florida's electoral votes and the presidency.
The gap between Caldwell and Fried is seven times that between Bush and Gore on first count.
In fact, Florida Democrats faced a number of revelations Wednesday morning after a bruising election night of close and sometimes unexpected losses.
Overnight, the last votes continue to flow in from the Democratic bastion of Broward County. While 100 percent of precinct votes have been reported to the Division of Elections, Broward County Supervisor of Elections Brenda Snipes' team still is tabulating early voting and vote-by-mail ballots, forcing the statewide elections ever closer.
Now, even Republican Ron DeSantis' lead in the already conceded gubernatorial election lies just outside the recount margin.
Duval and Palm Beach counties also continue to count vote-by-mail ballots, and most counties in the state have yet to complete a count on provisional ballots. There's also a 10-day window for all counties to accept overseas vote-by-mail.
Three legislative races also appear likely to require recounts.
In the state Senate, incumbent Republican Dana Young trailed by 289 votes at midday Wednesday to Democratic challenger Janet Cruz, the House minority leader. Young and Cruz are battling in Hillsborough County's Senate District 18.
In the House, Republican Elizabeth Fetterhoff was up by 72 votes Wednesday morning over Democratic incumbent Patrick Henry of Daytona Beach in Volusia County's House District 26.
Also, in Palm Beach County, Republican Mike Caruso was up by 124 votes over Democrat Jim Bonfiglio for the House District 89 seat, which is open because Rep. Bill Hager, a Delray Beach Republican, faces term limits.
The first unofficial returns are due to the state Division of Elections by noon Saturday from county canvassing boards.
Secretary of State Ken Detzner will order any recounts.
A recount must be conducted before noon Nov. 18, when the official returns are due from each county canvassing board.
The Florida Elections Canvassing Commission — comprised of Scott and two Cabinet members — is slated to meet 9 a.m. Nov. 20 to certify the election results.
__
Material from the News Service of Florida is used in this post.