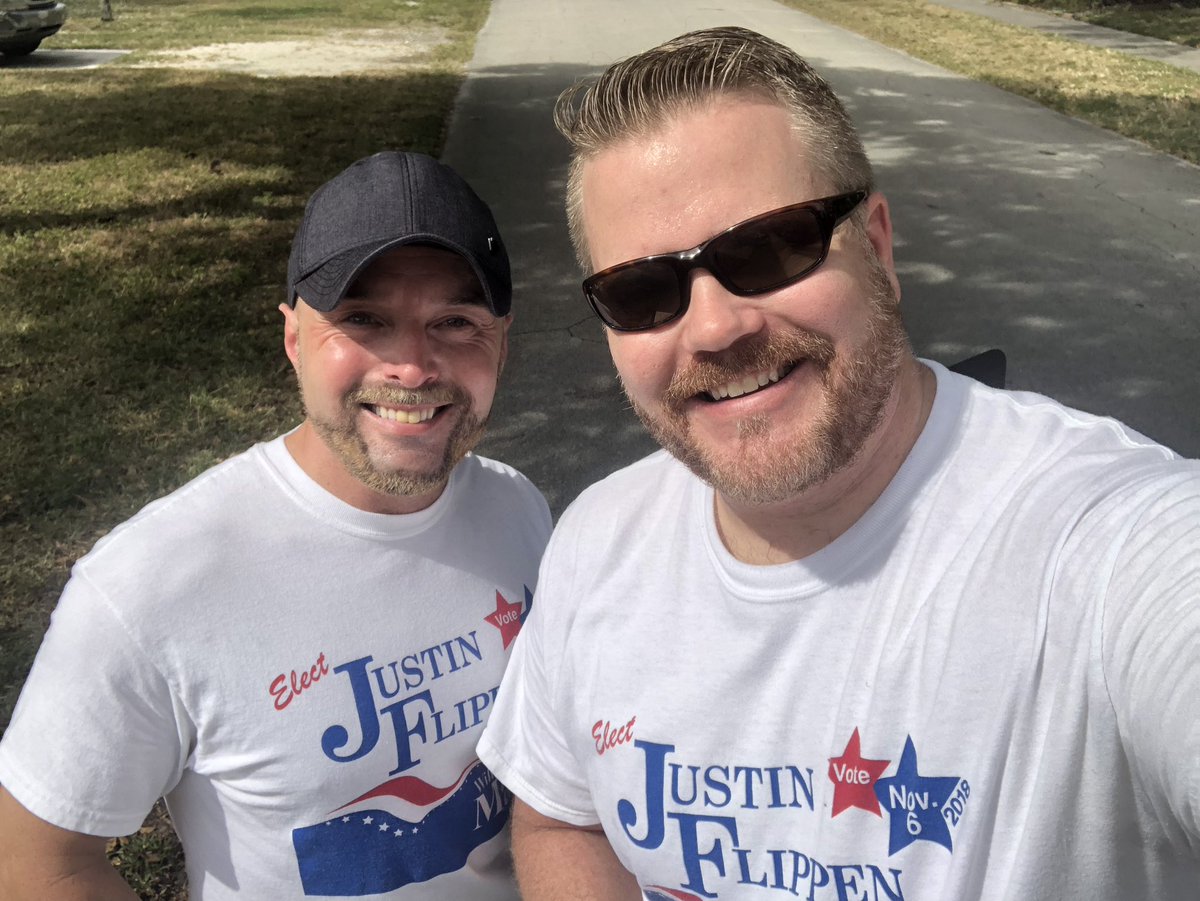 Wilton Manors, a heavily gay community for years, has elected Florida's first all-gay City Commission.
Last night, voters elected openly gay Justin Flippen as mayor.
Additionally, Gary Resnick and Paul Rolli came out on top in an at-large city commission race for two seats. They defeated incumbent Scott Newton, the only straight member of the commission, according to the Sun-Sentinel.
Rolli on his campaign website calls the election a "turning point for the future of Wilton Manors."
The South Florida city claims on its official website to be the "Second Gayest City" in the United States, citing 2010 Census data.
Resnick,who left the mayor position this election to run for city commission this year, and Rolli, who joins the commission for the first time, will join Julie Carson and Tom Green on the board.
The Sun-Sentinel says this marks the first time a Florida municipality ever elected a full slate of openly gay elected officials.
Wilton Manors appears to be the second city in the United States to do so, behind Palm Springs.
Interestingly, the Equality Florida Action PAC had endorsed Newton exclusively in the City Commission race, though the pro-LGBT group did back Flippen for mayor.
But Victory Fund, according to the Sun-Sentinel, urged voters to make history and elect an all-out commission.
"LGBTQ people are severely under-represented at every level of government, so to have an all-LGBTQ city commission and an LGBTQ mayor in Wilton Manors would be an exciting moment, especially given the strong LGBTQ community there," said Sean Meloy, Victory Fund political director, in a statement to the paper.
"Representation matters."
Flippen on his campaign website stressed the importance of the city's LGBT tolerance.
"I owe so much of who I am to the Island City," he wrote, "from my childhood and formative years, to the local businesses I have relied upon since owning my first car, to the supportive community that provided me a safe environment to be who I am, to serving on civic and city boards, and being elected twice to the city commission."
Wilton Manors first elected its first gay majority on the commission in 2000, according to the Associated Press.