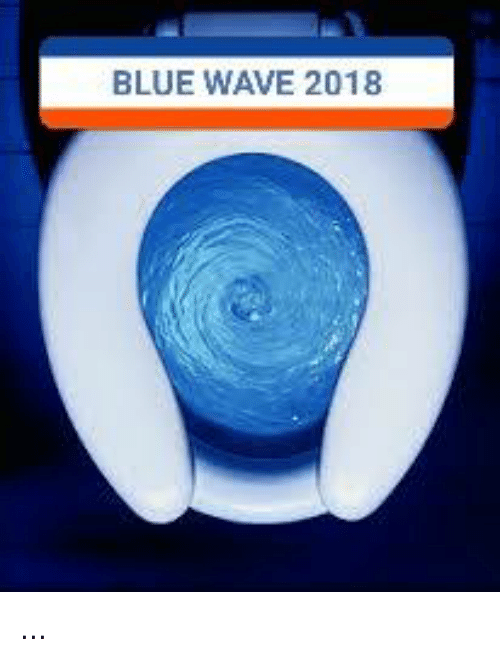 Democrats in Florida woke up Wednesday morning dejected. Despite prospects of a blue wave, the 2018 election left them bone dry having failed to win the Florida Governorship, a Cabinet seat, or control of the House or Senate.
Floridians woke up still living in a red state.
But Democrats in Hillsborough County have a silver lining. Voters elected Democrats Mariella Smith and Kimberly Overman to the County Commission, turning that board blue for the first time in 14 years.
The Party won back two seats in the Florida House. Fentrice Driskell ousted incumbent Republican Shawn Harrison in House District 63 and Adam Hattersley bested Joe Wicker for the seat currently held by Republican Ross Spano.
Democrats might gain a seat in the Senate, too, if razor thin results in the Senate District 18 matchup between incumbent Dana Young and Janet Cruz hold in Cruz's less than 300 vote margin.
There's also two referendums that most Democrats backed — the All For Transportation 1 percent sales surtax and the education one half percent sales tax. Though, both of those enjoyed bipartisan support.
A Democratic-led Hillsborough Commission could be huge for liberals and progressives in the county and shift some of their priorities to the forefront. Transit funding will likely benefit. Plans for a ferry between south county and MacDill Air Force Base will continue. Environmental protections for Tampa Bay and Hillsborough's lakes, rivers, and streams will probably be more likely to be continued.
But the gains in the Legislature weren't enough to flip either the House or the Senate, so it's almost a wash.
And Democrats should enjoy these new seats guardedly, says Republican strategist Anthony Pedicini.
"They needed to have someone at the top in order to be able to raise the funds needed to keep those seats," Pedicini said.
Without an elected official in the Governor's Mansion or in the Cabinet, Pedicini predicts raising funds might be a challenge, and he foresees Republicans coming back in the next election cycle with a vengeance.
It wouldn't be the first time.
Harrison, the incumbent in House District 63, lost that seat in 2012 after redistricting, but won it right back again two years later.
Pedicini acknowledged there's definitely been a shift in demographics in Hillsborough County, but it wasn't a total wash.
Pedicini worked on Chad Chronister's successful re-election campaign for Hillsborough Sheriff. The campaign emphasized bipartisanship despite Chronister being a Republican.
"We had to. We knew it was coming," Pedicini said. "But there was no wave election. Chronister beating the top of the ticket (DeSantis) by 20 points is a big deal in a county that is now dark blue."
Chronister won re-election against Democrat Gary Pruitt by more than 10 percent. DeSantis lost to Andrew Gillum in Hillsborough County by the same margin.
"It's a good showing that Hillsborough isn't completely crazy," Pedicini joked.